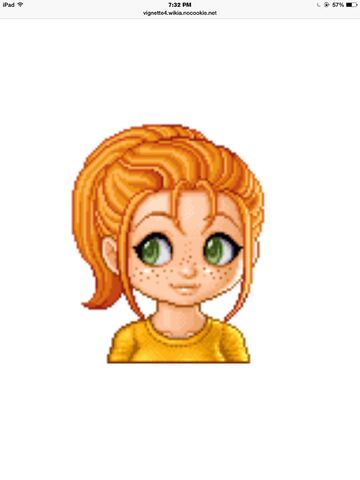 Full resolution
‎
(1,536 × 2,048 pixels, file size: 168 KB, MIME type: image/jpeg)
Maysilee Donner original owner of Mockingjay Pin
Appears on these pages

of
Hiiiiiiiiii, It's Me! lol, Personal Space?Added by EpicPeep

This is your user page. Please edit this page to tell the community about yourself! My favorite...

My favorite pages Peeta Mellark Johanna Mason Cashmere Why do I love HG? Well HG is violent and...
See full list >
Appears on these wikis

of
File history
Click on a date/time to view the file as it appeared at that time.
(Latest |
Earliest
) View (newer 50 |
older 50
) (
20
|
50
|
100
|
250
|
500
)
Date/Time
Thumbnail
Dimensions
User
Comment
current
00:33, December 2, 2015
1,536 × 2,048

(168 KB)

Blingbae (Talk | contribs)
11:16, February 22, 2015
500 × 500

(75 KB)

HGpixel (Talk | contribs)
19:19, January 9, 2015
1,193 × 895

(128 KB)

Maalimoo (Talk | contribs)
00:55, August 14, 2014
97 × 95

(3 KB)

Wesolini (Talk | contribs)
00:50, August 14, 2014
97 × 95

(3 KB)

Wesolini (Talk | contribs)
00:45, August 14, 2014
1,250 × 1,196

(164 KB)

Nigihayami Kohaku Nushi (Talk | contribs)
00:04, August 14, 2014
820 × 803

(48 KB)

Nommehzombies (Talk | contribs)
22:15, August 7, 2014
640 × 960

(94 KB)

Wesolini (Talk | contribs)
00:00, May 22, 2014
536 × 672

(159 KB)

Faith Jay (Talk | contribs)
18:12, April 3, 2014
640 × 394

(138 KB)

Clonefanatic (Talk | contribs)
17:19, March 30, 2014
267 × 650

(81 KB)

EpicPeep (Talk | contribs)
Awesome!
08:09, March 30, 2014
185 × 272

(24 KB)

EpicPeep (Talk | contribs)
20:59, March 26, 2014
460 × 460

(81 KB)

I love jhutch (Talk | contribs)
20:57, March 26, 2014
1,448 × 931

(456 KB)

I love jhutch (Talk | contribs)
20:57, March 26, 2014
460 × 460

(81 KB)

I love jhutch (Talk | contribs)
03:11, March 26, 2014
500 × 633

(81 KB)

I love jhutch (Talk | contribs)
21:36, March 25, 2014
1,920 × 1,080

(439 KB)

I love jhutch (Talk | contribs)
21:23, March 25, 2014
576 × 720

(51 KB)

I love jhutch (Talk | contribs)
20:43, March 25, 2014
536 × 715

(75 KB)

I love jhutch (Talk | contribs)
District 10 female capital ID card
22:08, February 13, 2014
330 × 402

(42 KB)

Happyendings24-7 (Talk | contribs)
20:21, January 19, 2014
720 × 360

(56 KB)

Goddessjessicabridgeman (Talk | contribs)
20:12, January 19, 2014
640 × 480

(89 KB)

Goddessjessicabridgeman (Talk | contribs)
District13
21:19, January 10, 2014
126 × 108

(6 KB)

KyleMoreton (Talk | contribs)
11:20, December 29, 2013
130 × 160

(7 KB)

NutellaCruncher (Talk | contribs)
19:19, December 14, 2013
617 × 768

(101 KB)

~BlackStarred~ (Talk | contribs)
Reverted to version as of 18:45, December 14, 2013
19:07, December 14, 2013
691 × 298

(71 KB)

~BlackStarred~ (Talk | contribs)
18:45, December 14, 2013
617 × 768

(101 KB)

~BlackStarred~ (Talk | contribs)
15:41, November 27, 2013
2,448 × 3,264

(1.42 MB)

Aaronmalik (Talk | contribs)
15:37, November 27, 2013
2,448 × 3,264

(2.54 MB)

Aaronmalik (Talk | contribs)
22:30, October 25, 2013
130 × 160

(8 KB)

YoungGuy5 (Talk | contribs)
22:29, October 25, 2013
130 × 160

(8 KB)

YoungGuy5 (Talk | contribs)
22:25, October 25, 2013
130 × 160

(8 KB)

YoungGuy5 (Talk | contribs)
22:25, October 25, 2013
130 × 160

(8 KB)

YoungGuy5 (Talk | contribs)
22:24, October 25, 2013
130 × 160

(8 KB)

YoungGuy5 (Talk | contribs)
09:35, October 21, 2013
130 × 160

(7 KB)

YoungGuy5 (Talk | contribs)
03:00, October 13, 2013
787 × 841

(96 KB)

Andy1854 (Talk | contribs)
20:57, October 6, 2013
170 × 153

(15 KB)

Nommehzombies (Talk | contribs)
20:13, October 1, 2013
1,000 × 1,000

(357 KB)

AvBlackStar (Talk | contribs)
18:44, September 28, 2013
555 × 313

(46 KB)

AvBlackStar (Talk | contribs)
Haymitch about to fight the three Career Tributes in the 50th HG
02:49, September 14, 2013
1,536 × 2,048

(1.11 MB)

Child Of Athena (Talk | contribs)
13:29, July 26, 2013
801 × 1,200

(256 KB)

Nommehzombies (Talk | contribs)
04:17, July 1, 2013
194 × 260

(27 KB)

Nommehzombies (Talk | contribs)
13:58, June 20, 2013
187 × 270

(17 KB)

UniCandy (Talk | contribs)
09:47, May 30, 2013
571 × 500

(75 KB)

TheMockingjayTattoo (Talk | contribs)
11:10, April 22, 2013
854 × 1,280

(207 KB)

Speakth3truth (Talk | contribs)
21:32, April 16, 2013
300 × 168

(18 KB)

Sylvestercats (Talk | contribs)
13:02, March 17, 2013
200 × 336

(22 KB)

Everderp (Talk | contribs)
Reverted to version as of 05:09, January 21, 2013
13:03, February 14, 2013
960 × 720

(243 KB)

Everderp (Talk | contribs)
05:09, January 21, 2013
200 × 336

(22 KB)

Pingping27 (Talk | contribs)
02:53, January 21, 2013
1,024 × 768

(238 KB)

Pingping27 (Talk | contribs)
(Latest |
Earliest
) View (newer 50 |
older 50
) (
20
|
50
|
100
|
250
|
500
)
Metadata