Premieres in:
November 20, 2015 9:00 PM PST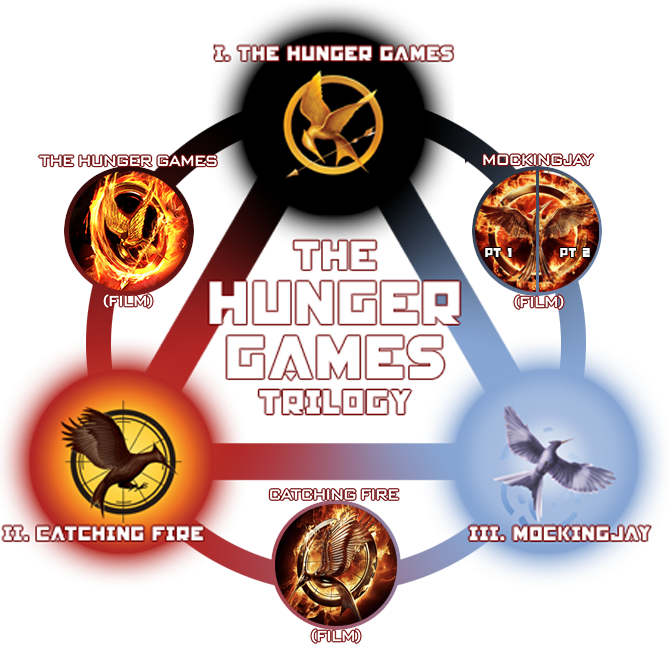 .

This Wiki is a community website dedicated to
Suzanne Collins
' best-selling novel series
The Hunger Games
. Anyone may edit articles or create new ones, and in this way we can
all work together to expand this knowledge base and make it the definitive source for all
things related to
The Hunger Games trilogy
and
films
.
Please take a look at the Community Portal to post your ideas and comments for the wiki.
Please note that nearly every page on The Hunger Games Wiki contains spoilers from either the books, the movies, or both.
In order to present content in as much of a comprehensive state as possible, these spoilers are not censored to any degree.

Theatrical Trailer for the new Hunger Games movie: The Hunger Games: Mockingjay - Part 1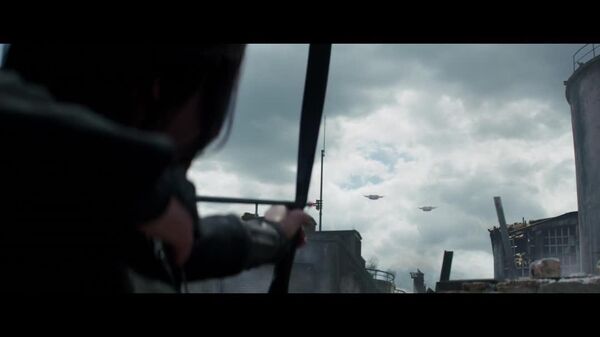 Wikia's Expert Showcase with Catching Fire cast

Background

Factions

Characters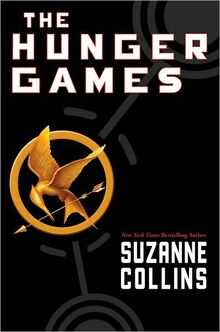 Could you survive on your own, in the wild, with everyone out to make sure you don't live to see the morning?
In the ruins of a place once known as North America, lies the nation of Panem, a shining Capitol surrounded by twelve outlying districts. The Capitol is harsh and cruel and keeps the districts in line by forcing them all to send one boy and one girl between the ages of twelve and eighteen to participate in the annual Hunger Games, a televised event where they must fight to the death.
Sixteen-year-old Katniss Everdeen, who lives alone with her mother and younger sister, regards it as a death sentence when she steps forward to take her sister's place in the Games. But Katniss has been close to dead before—and survival, for her, is second nature. Without really meaning to, she becomes a contender. But if she is to win, she will have to start making choices that will weigh survival against humanity and life against love.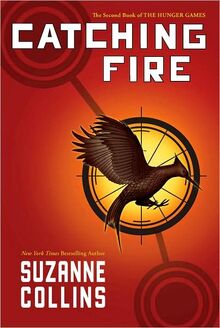 Sparks are igniting, flames are spreading and the Capitol wants revenge.
Against all odds, Katniss has won the Hunger Games. She and fellow District 12 tribute Peeta Mellark are miraculously still alive. Katniss should be relieved, happy even. After all, she has returned to her family and longtime friend, Gale. Yet nothing is the way Katniss wishes it to be. Gale holds her at an icy distance. Peeta has turned his back on her completely. And there are whispers of a rebellion against the Capitol-- a rebellion that Katniss and Peeta may have helped create.
Much to her shock, Katniss has fueled an unrest she's afraid she cannot stop. And what scares her even more is that she's not entirely convinced she should try. As time draws near for Katniss and Peeta to visit the districts on the Capitol's cruel Victory Tour, the stakes are higher than ever. If they can't prove, without a shadow of a doubt, that they are lost in their love for each other, the consequences will be horrifying.
In Catching Fire, the second novel of the Hunger Games trilogy, Suzanne Collins continues the story of Katniss Everdeen, testing her more than ever before... and surprising readers at every turn.

My name is Katniss Everdeen. Why am I not dead? I should be dead.
Katniss Everdeen, girl on fire, has survived, even though her home has been destroyed. Gale has escaped. Katniss's family is safe. Peeta has been captured by the Capitol. District 13 really does exist. There are rebels. There are new leaders. A revolution is unfolding.
It is by design that Katniss was rescued from the arena in the cruel and haunting Quarter Quell, and it is by design that she has long been part of the revolution without knowing it. District 13 has come out of the shadows and is plotting to overthrow the Capitol. Everyone, it seems, has had a hand in the carefully laid plains--except Katniss.
The success of the rebellion hinges on Katniss's willingness to be a pawn, to accept responsibility for countless lives, and to change the course of the future of Panem. To do this, she must put aside her feelings of anger and distrust. She must become the rebels' Mockingjay--no matter what the personal cost.

November 20, 2015 - "The Hunger Games: Mockingjay - Part 2" is set to release in theatres!
March 5, 2015 - "The Hunger Games: Mockingjay - Part 1" is set to release on DVD and Blu-ray!
November 19, 2014 - "The Hunger Games: Mockingjay - Part 1" is released in theatres worldwide.
March 7, 2014 - The Hunger Games: Catching Fire is released on DVD and Blu-ray.

Did The Hunger Games: Mockingjay - Part 1 live up to your expectations?
Helping Out

We are currently housing
441
articles, and
32,429
files.
We need YOU to help us expand and add articles to this wiki!

For starters, please sign up to create a FREE personal account, or log in if you already have one.
---
---
If you're new to Wikia, please use the above links to get started.
If you already have editing experience, and you have an article relating to The Hunger Games trilogy to contribute, use the box below to create it:
If you're looking to help with cleanup, you can start here:
---
---
If you'd like to help expand existing articles, try these:
---
Check out the community portal to see what the community is working on, to give feedback, or just to say hi. Thank you!
Get the My Wikia App!
With Wikia's official flagship app, My Wikia, you can search for communities and add them to your home screen and read constantly evolving, deep content in a customizable format.
DOWNLOAD NOW FOR FREE!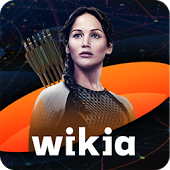 Wikia: The Hunger Games|The superfan's guide to The Hunger Games - created by fans, for fans. Wikia apps are always up-to-date with highly accurate, real-time information from Wikia's vast fan community. The Hunger Games app features hundreds of pages of content created by fans just like you. Find in-depth articles on books, movies, characters, actors, tributes, districts, and more! Enjoy The Hunger Games Wiki in an all new way by downloading this App from either Google Play or Apple's App Store.
Join the Chat

Who is ready for the
Mockingjay: Part 1
premiere? We are actually counting down the days...but in the mean time, we thought it would be fun to have a Capitol vs. Rebels fashion challenge. Are you more into Katniss' sleek black rebel outfit or Johanna's icy white Capitol gown?
P.S. YOU CAN WIN A CATCHING FIRE DVD!!
"Oh, my dear Miss Everdeen. I thought we had agreed not to lie to each other." ―President Snow to Katniss Everdeen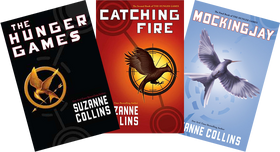 Create blog post
Refresh
As the release of The Hunger Games: Mockingjay - Part 2 gets closer, we've decided to share with you this "Best of" video that has been prepared and shared with us by Lionsgate Home Entertainment. Th…

Read more >




This is the last trailer before the movie hits theaters! And we finally get a look at what's hiding in the sewers beneath the Capitol. Creepy, right? Tell us what you think in the comment below!

Read more >
See more >


Create blog post
Refresh

The answers are all here. In black and white—and red.

The new IMAX poster for The Hunger Games: Mockingjay - Part 2 is both an in-world propaganda image for Katniss Everdeen (Jennifer Lawrence) and he…

Read more >

As the release of The Hunger Games: Mockingjay - Part 2 gets closer, we've decided to share with you this "Best of" video that has been prepared and shared with us by Lionsgate Home Entertainment. Th…

Read more >
See more >
Loading RSS data...