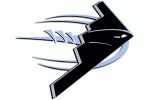 My Tributes
Edit
District 1 Tributes
Edit
Name: Copper Overdeen
Gender: Male
District: 1
Age: 18
Appearance: Copper is tall and muscular 18-year old. He has hazel eyes and blonde hair. He is 6'0".
Personality: Cooper is strong, cocky, and arrogant. Since his parents died he has rarely shown emotion as he thinks it's a sign of weakness. He does not associate with weak people as he thinks they are useless and all of his friends only come from wealthy families.
Family: Cooper was orphaned at a young age after both of his parents were killed in a fire. He was then forced to grow up in a community house.
Strengths: Strong, skilled in hand-hand combat
Weaknesses: Fire
Weapon of Choice: Sword
Token: A small empty tin box that he retrieved from the wreckage of his burned down house.
District 6 Tributes
Edit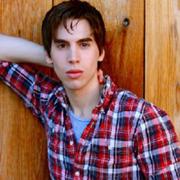 Name: Xavier Woods
Gender: Male
District: 6
Age: 17
Appearance: Xavier has short dark black hair and green eyes. He is tall but very thin. He is 6'2", and weighs 140 pounds
Personality: Xavier is shy and quite as prefers to be by himself resulting in him having few friends. He spends most of his free time running or walking because it gives him time to think, however he has trouble staying still for too long. He dislikes getting in trouble so he always tries to abide by the rules and is always nervous whenever he is near peacekeepers or strangers.
Strengths: Quick, Silent, Fast
Weakness: Water, Cowardly
Bloodbath Strategy: Grab a weapon and bag then run
Weapon of Choice: Spear
Games Competed in: Callam's First Annual Hunger Games , 3rd annual hunger games, The 27th Annual Hunger Games , 51st Hunger Games
Games Won: 3rd annual hunger games ,
District 3 Tributes
Edit
Name: Watt Powers
Gender: Male
District: 3
Age: 14
Appearance: Watt is a short, chubby 14-year old. He has short curly red hair, freckles, and brown eyes. He is 5'3 and 200lbs
Personality: Watt is loud, obnoxious, and lazy. He dislikes any kind of physical labour and is always trying to find ways out of it, though he loves to experiment with electricity. He is not very well-liked due to his loud-mouth behaviour and because he thinks he smarter then everyone.
Strengths: Smart, Snares
Weakness: Slow, fat, unathletic
Family: He is the only child of two of the wealthiest people in the district, leading to him being spoiled and always having more than enough to eat. However he does not much of a relationship with either of his parents.
Weapon of Choice: Blow Gun
Bloodbth Stratey: Hide then search the corncupia after the bloodbath is over.
Games Competed in: 51st Hunger Games ,
District 8 Tributes
Edit
Name: Josef Wilder
Gender: Male
District: 8
Age: 17
Appearance: Josef has short dark brown hair and grey eyes. He is 5'11", and weighs 142 pounds
Personality: Josef is quite and mysterious. He's been training his entire life for the games and volunteers because he because he has nothing to lose. He refuses to give up on anything but is quick to angrer. He has no problem killing the others tributes as he see them only as roadblocks on his path to becoming a victor.
Backstory: Josef's family was orginally poor so he took to robbing other people. But once his family came into some money he continud to rob people of food because he thought it was so easy and couldn't resist the sight of food sitting around.
Strengths: Strong, Smart
Weakness: Easily angered, Spiders, Food
Bloodbath Strategy: Run get a weapon, kill if you can otherwise run away
Weapon of Choice: Crossbow or Machete
District 10 Tributes
Edit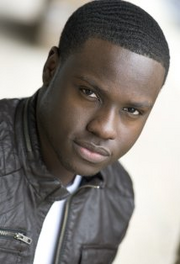 Name: Bronco Bagwell
District: 10
Gender: Male
Age: 18
Weapons: Axe
Strengths: Very Strong
Weaknesses: Dimwitted, Overconfident
Appearance: Bronco has dark skin and short black hair. He is also very muscular and somewhat tall standing at 6"0ft.
Personality: He is very competitive and determined to win no matter what he has to do.
Bloodbath Strategy: Grab a weapon and start swinging
Games Competed in: The 27th Annual Hunger Games , 51st Hunger Games ,