Hai there :3Edit
Ello! I'm Summer, and I've been on this wiki for a long time! I love to write stories or dreams or anything related to an idea I can work with. My favorite book - well, you can already guess it. I write in my free time, and usually go on this wiki to update games or create some. I haven't been on for a pretty long while, so if you are new, I hope you have a really nice time on this wiki! Alright, bai.
 Mkay, so for those asking where I have been, I didn't verbally say it, but I did take a break. 2013, this year, I had alot planned, and I was determined to get it finished. I really wanted straight A's on my report card, and my parents pushed me to achieve it, and I did have to quit time on the computer for this. By the time school was over, I was going for an overseas vacay, and stayed for a couple months. By the time I got back, the school I was switching too wasn't amazing like I thought it was, it was soo annoying and all of my friends started to be backstabbers, so I switched to a different schools, which caused me to make-up all the work I didn't turn in throughout the year. All of this I'm explaining describes for the whole year of why I wasn't on. No, I didnt leave, I'm not just "visiting" anymore, I am especially back! :3
My Friends!Edit
Im not sure if I still have any friends now, since I know a whole bunch of them left for good - never to return, but feel free to be a friend! If you know meh, just let me know and I will add you asap!
Previous Victors.Edit
DREW MACON - DISTRICT 6Edit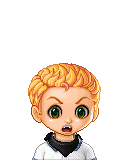 Games: Bolandcas/69th Annual Hunger Games!
AVALA "AVA" POPPYTHORNE - DISTRICT 6Edit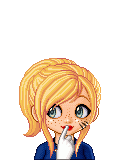 FIRETHORN MASSEY - DISTRICT 12Edit