Welcome to my Profile!Edit
Hey there! I'm Summer(: I love Taylor Swift, curly long hair, and my favorite color is sea-blue. <3
My interest is writing. I have been writing ever since I could remember. I used to write about scary stories, mysteries, and ghostly things. At the moment I write action stories, and on here: Hunger Games. My favorite books are things like drama, mystery and suspense. Those things catch my attention, and I just love those books.
My Friends:Edit
Beautiful Mistake - Jackie
This girl is shamazing. Her writing is wonderful and she comes up with the most spectacular ideas. She is also very nice and sweet. If I need any help, she is the one I go to, since she always knows how to take care of situations. She's an amazing girl. If you haven't met her yet, you definitely need to. <3
Hybrid Shadow - Kekai
This guy is the most epicest person I have met. He's awesome, and almost all of the time has cake for me to steal from him. He's really funny and fun to hang around. He's my bro! <3 Although, he does scare me sometimes..
KNKHungerGames - Kiki
She's really sweet and nice, and I miss her dearly. She'll always be remembered, and ever since I have heard about her I immediately wanted to meet her. She's a really good person and I wish we would have been closer friends. <3
ViniciusDeAssis1999 - VinVin
Despite my epic made-up nickname for him, this guy is very nice and also a pretty awesome dude. He's one of my most greatest inspirations, and his games make you on the edge of your seat. No joke this guy is out of this world.
District1 Obsessed - Julia
Although I don't know her so well, I have heard very nice things about her. We are both alike with our tribute advice, and her tributes are very detailed. She's very sweet and petite, which really inspires me. I hope to become closer friends with her one day. <3 (JINX ;D If you know what I mean. :P Ryn/District1 Obsessed ♥ (talk) 02:31, February 9, 2013 (UTC))
Annamisasa - Anna
This girl is very sweet, nice, and polite. :3 She always makes me smile and she is very kind to everybody. She is also a very great mod! Even though we aren't the closest of friends and don't talk much, we still talk a little bit and she's very cool. :3
IF I DIDN'T ADD YOU AND YOU KNOW ME WELL, LET ME KNOW AND I WILL UPDATE ASAP! <3
-Yours Truly-
Blissfully Mine (talk) 04:27, February 2, 2013 (UTC)
My Tributes!
Edit
DISTRICT 1Edit
Name: Willow Turne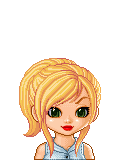 Gender: Female
Age: 17
Weapon: Bow & Arrow, Axe.
Personality: Willow is a know-it-all. Very ignorant. She'll do anything to get what she wants, even if it is to kill. She's a cold-hearted killer. Other than that, on the outside, she looks sweet and innocent. This ability gives her the chance to lure others into traps, despite the fact she'll eventually kill them painfully in a pool of blood. She enjoys to hear the screams of pain from her victims. She's just pure evil.
Appearance: Glossy, silky blonde hair that comes up to her waist when let down. She has emerald green eyes that twinkle ever so beautifully, although the only thing that hides behind them is murder. She has a pretty face and warm smile that greets you to unknown death. Her face glows with pride while inside, she hides a deep secret. She has a ghostly pale skin tone.
Likes: Killing, Other's pain, teasing, bullying, and attention.
Dislikes: Weaklings, enemies, people she envy's, and when she runs out of lip gloss.
Backstory: Willow was born as a leader. Her family was rich and luxurious. She had the perfect life, and although she had few flaws, she didn't care. She had the life of a lucky one. Willow was sweet at first, had great respect, that eventually faded after a sincere accident. Her father was executed on live television by the Capitol. Her mother left Willow after getting the money from her husband. Willow went mad, and eventually turned into a sick, twisted girl. After the sight of her father's death, she loves nothing more but the pure blood of the Capitol's assistants. She killed the Peacekeeper that killed her father. Willow was a runaway, but soon was captured by the Capitol. She was either to die from there or join the games. Taking her chances, that's how she ended up with a 50/50 chance of surviving in these cruel games.
Bloodbath Strategy: Grab her weapon and instantly kill right away. She'll do this quick in fast so nobody has time to come up from behind. She'll aim straight and perfectly. She'll kill tributes in cold blood.
Games Strategy: Stay with the Careers. Kill, kill, kill. Avoid traps and set-ups. Soon abandon the Careers and go on her own. She'll stay in the trees and scavenge. Alliance: Careers
Name: Rodrick Lincoln
Gender: Male
Age: 18
Weapon: Mace, Spear.
Personality: Mean, brutal. A heartless killer. He has a few mental problems, for he likes to see other's in pain. If somebody's in his hands, they'll die slow and painfully. He likes to torture. Deep cuts dripping with blood. But he has a reason behind this..
Appearance: Short, chesnut brown hair that is usually in spikes. He has green eyes and freckles across his cheeks. He's considered utterly attractive.
Likes: Torturing, Cutting, Killing.
Dislikes: Nice people, anybody who is happy.
Backstory: Rodrick was a happy boy at first, living a good life. Although his parents were not that wealthy, he still appreciated what he had. On his 9th Birthday, for a present, he had hoped for something good. Unfortunately, he lost his parents after they had broken a law. He had to watch the Peacekeepers beat them nearly to death. After the performance, they had taken his parents, and he had never seen them again. He had to live with his neighbor, a mean and cruel old woman. The woman had treated him badly, and he missed his parents. Eventually, he killed the lady and went insane. That's how he turned so cruel and vicious as he is now.
Bloodbath Strategy: Go for a Mallet and swing it into somebody's throat, ripping a chunk out. He'll take a spear and hit somebody through the stomach. He'll kill random tributes viciously, giving them not a chance to escape. He'll kill anybody, Career or not.
Games Strategy: Play along, find tributes and torture them until they die. He'll hide this deep secret from the Careers. Try his best to stay alive, although inside he's this crazy maniac who doesn't deserve to live. Alliance: Careers
DISTRICT 2Edit
Name: Samantha "Sam" Shaye
Gender: Female
Age: 15
Weapon: Mace, Throwing axes, throwing knives.
Personality: Sam is a cold-hearted AND cold-blooded killer. She'll kill with no hesitation or doubts whatsoever. She rarely feels sorry for anybody and is very strong. She has alot of courage as well as the guts to take on a stronger tribute. She loves to fight and gang up on people. She's more known as a tomboy because she hates girly things and wears nothing girly. Although, her hair does prove this wrong, but she still hates any girl things.
Appearance: Sam has thick, golden brown hair that comes up to her back. She usually puts it down and behind, away from her face. She has orange-brown eyes that glow with violence. She is fairly attractive.
Likes: Killing, violence, sight of blood, using her weapons.
Dislikes: Girly-girls, girly things, makeup, drama, drama queens. Bloodbath Strategy: Go for a mace and swing it into a tribute's throat. Rip chunks of thick flesh off of tributes. If she can't get a mace, she'll go for a throwing axe, and go for a knives pack if it's her only weapon left. Stay alert and kill quickly but viciously. She'll dodge attacks, and backfire at others. Stay close in contact with the Careers.
Games Strategy: Stay with the Careers but later abandon them. Kill others, and try her best to stay alive.
Alliance: Careers
My VictorsEdit
DREW MACON - DISTRICT 6Edit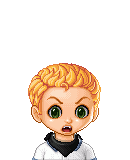 Games: Bolandcas/69th Annual Hunger Games!
AVALA "AVA" POPPYTHORNE - DISTRICT 6Edit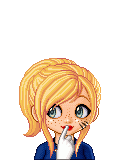 FIRETHORN MASSEY - DISTRICT 12Edit