Hi! I'm Robert! I'm 14 and I love THG, Brickfilmin, Singing And Dancing
Runus Sereno
Age: 12
District: 10
Weapon: Sharp Stick/ Sword
Strengths: Can Build, Sings To Mockingjays, Good at close combat, Can climb fast, Fast Runner, Too cute to do anything to, compassionate, nice.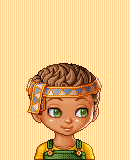 Weaknesses: Athsma, Hunger, Youth and Trust, Smallness,
Treno Raporus
Age:13
District: 7
Gender: Boy
Weapon: Throwng Hatchet, Axe
Strengths: Super Smart, Camoflauge, Can throw voice, can climb trees, can get birds to kill people.
Weaknesses: Not good with deaths, trust and love can sometimes (RARELY) stop him from killing, crys alot.
Jolen Stanza
Age: 14
District: 6
Weapon: Claws (like the wolverine ones u hold)
Strengths: Great hearing and seeing, Can Jump high, charming, can do flips, knows karate and ju jitzu
Weaknesses: Misses family, has a tendency to kill Careers and leaves weak/ young ones alone.