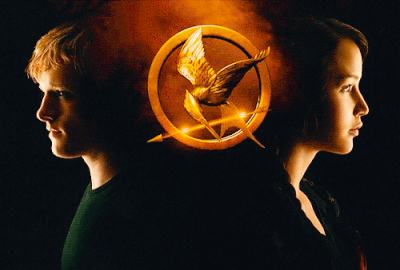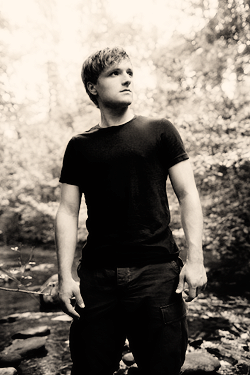 FAVORITE CHARACTERS
Edit
My favorite character is, and always will be, Peeta Mellark!
I am one billion percent Team Boy With The Bread!
Such a sweet, innocent, beautiful character.
Who does not love Finnick?
The BAMF stylist!
Favorite Quotes
Edit
The Hunger Games
Edit
You Don't Forget the face of the person who was your last hope. - Katniss
Deep in the meadow, hidden far away. A cloak of leaves, a moonbeam ray. Forget your woes and let your troubles lay. And when it's morning again, they'll wash away. Here it's safe, here it's warm. Here the daisies guard you from harm. Here your dreams are sweet and tomorrow brings them true. Here is the place where I love you. Here is the place where I love you.- part of Katniss's song for Rue.
Remember, we're madly in love, so it's all right to kiss me anything you feel like it.- Peeta
You here to finish me off, sweetheart?- Peeta
I give Peeta's hand one last squeeze as a signal, as a good-bye, and we begin counting. "One." Maybe I'm wrong. "Two." Maybe they don't care if we both die. "Three!" It's too late to change my mind.-Katniss
"Peeta," I say lightly. "You said at the interview you'd had a crush on me forever. When did forever start?"
"Oh, let's see. I guess the first day of school. We were five. You had on a red plaid dress and your hair … it was in two braids instead of one. My father pointed you out when we were waiting to line up," Peeta says.
"Your father? Why?" I ask.
"He said, 'See that little girl? I wanted to marry her mother, but she ran off with a coal miner,'" Peeta says.
"What? You're making that up!" I exclaim.
"No, true story," Peeta says. "And I said, 'A coal miner? Why did she want a coal miner if she could've had you?' And he said, 'Because when he sings … even the birds stop to listen.'"
"That's true. They do. I mean, they did," I say. I'm stunned and surprisingly moved, thinking of the baker telling this to Peeta. It strikes me that my own reluctance to sing, my own dismissal of music might not really be that I think it's a waste of time. It might be because it reminds me too much of my father. "So that day, in music assembly, the teacher asked who knew the valley song. Your hand shot right up in the air. She stood you up on a stool and had you sing it for us. And I swear, every bird outside the windows fell silent," Peeta says.
"Oh, please," I say, laughing.
"No, it happened. And right when your song ended, I knew — just like your mother — I was a goner," Peeta says. "Then for the next eleven years, I tried to work up the nerve to talk to you."
"Without success," I add.
"Without success. So, in a way, my name being drawn in the reaping was a real piece of luck," says Peeta- Katniss and Peeta
And then he gives me a smile that seems so genuinely sweet with just the right touch of shyness that unexpected warmth rushes through me.- Katniss
She has no idea. The effect she can have- Peeta
Katniss, the girl who was on fire- Cinna
And may the odds be ever in your favor- Effie
Well, there is this one girl. I've had a crush on her ever since I can remember. But I'm pretty sure she didn't know I was alive until the reaping.... I don't think it's going to work out. Winning... won't help in my case.... Because... Because... she came here with me.- pieces of Peeta's interview with Caesar
Only I keep wishing I could think of a way to... to show the Capitol they don't own me. That I'm more than just a piece in their Games- Peeta
"What do you think? About the fire?"
"I'll rip off your cape if you'll rip off mine."
"Deal."- Katniss&Peeta
I am not pretty. I am not beautiful. I am as radiant as the sun.- Katniss
And while I was talking, the idea of actually losing Peeta hit me again and I realized how much I don't want him to die. And it's not about the sponsors. And it's not about what will happen when we get home. And it's not just that I don't want to be alone. It's him. I do not want to lose the boy with the bread. - Katniss