Welcome to mah profile!                                                                  
What do you think of Lily?
What would you consider Lily?
What is Lily's most AMAZING feature?
Finish the term: Lily be _______

MORE POLLS TO COME ;3
This list isn't in any order...
Signatures
Edit
Lily (talk)
Lily (talk)

Pretend like it's a video game

I do not have a gentle heart -Daenerys Targaryen
Favorite Movies
Edit
Favorite TV Shows
Edit
Game of Thrones
The Walking Dead
The Voice
Homeland
True Blood
Girls
Veep
Nurse Jackie
Portlandia
New Girl
South Park
Pretty Little Liars
Glee
Spring Breakers
Edit
Kiki = Faith
Lily = Candy
Caylin = Brit
Abby = Cotty
Zack = Alien
Emma = Gucci
So, Spring Breakers is kinda our thing, so if you trash it, copy us, etc. etc. you'll be sorry <3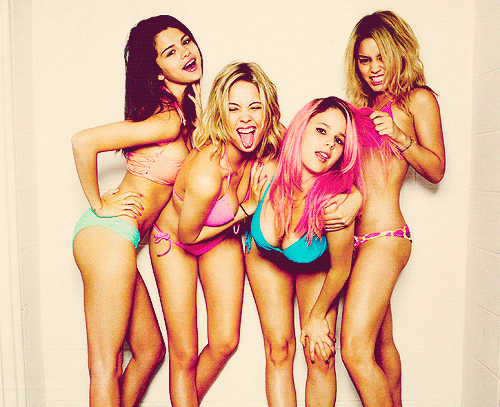 Game of Thrones
Edit
Game of Thrones is literally AMAZING. It's one of my fav shows. I just love it. 
It is awesome! I have my moments... But mostly I fail... (talk) 10:44, April 1, 2013 (UTC)
The Walking Dead
Edit
Omg, The Walking Dead.... okay, I love this show with all of my heart and soul..... and like all of the characters are so unique..... but if I had to choose my favorite character, it would be Michonne. Also, Wes and I are monster TWD freaks.