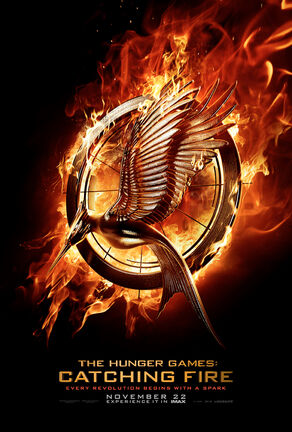 18:07, May 7, 2013 (UTC)18:07, May 7, 2013 (UTC)~~
OMG I've been away for so many months! Sorry, but I've been too busy with my new school and friends (not that anyone cares but anyway).
Well, I'm Fay, I'm a sophomore and 15 years old now! I'm just a CRAZY CRAZY fan of the Hunger Games! I've read the books like 15 times each and watched the movie 20 times :P But hey, no one's perfect.
My favorite characters from the series are Katniss, Cato, Peeta, Finnick, Haymitch, Johanna, Annie, Rue and Effie (I'm so weird, really). My favorite book from the series is Mockingjay -- WHO ELSE IS WITH ME?? xD
I can't WAIT for the second movie to come out. NOVEMBER 22 YOU BETTER COME SOON. Lol I'm so awkward. I know, I know.
Well, well, I guess I should shut up now, it's getting boring. See you around everyone, have fun! ;D
P.S.: I'm almost always on chat, so see you there too :P
18:07, May 7, 2013 (UTC)18:07, May 7, 2013 (UTC)~~