Wheres Finnick? Odair he is! :D
I LOVE the hunger games :) my favourite characters are Finnick and Foxface. I SHIP Katniss and Peeta, they belong 2gether!
I am a girl
I live in England
I love reading (i am i nerd-sort of)
My Tributes
Edit
Name:Taya Farr
Personality: Quiet bit of a nerd, but can fight when she wants to.
Looks: Fiery red hair and bright blue eyes
Backstory: Taya has a boyfriend in distric 12 who she sepnt all her time with reading working and stuff. not very close with her fmaily though.
Strengths: Using a knife and outsmarting poeple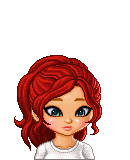 Weaknesses:her boyfriend and canot run