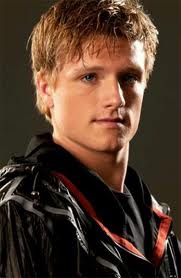 Favorite Users and friends
Quineroo Salvix-I joined his games first and he is my best friend in the wiki and a good friend in real life.We also go to the same school.Real Name:Migs
ScissorLuv13-She is like Quineroo but she does not know me in real life and like Quineroo we go to the same school there both in 6th grade while im in 5th grade
real name:Danya
Hybrid Shadow-He does not know me but I like him because he has very awesome tributes and he also has very high creativity but I thougt he was a girl at first
My Tributes

District 1:
name:

Christopher "Chris" Lilith

district:1
gender:Male
age:15
weapon:Throwing Knives,Camoflauge,Sword and Combat
pros:Combat,running,trickery
cons:climbing,emotional
backstory:

He grew up with his older sister since his parents died when he was just a newborn. He always liked to train with his sister who was a champion of a unknown hunger games she won at the age of 15. Christopher always liked to train but because of training he didnt have any friends other than his sister who he loves a lot. When he was 11 he had the courage to ask his sister if he could come play with others he then met a boy who would always play with him he never really trusted anybody else other than his sister and his friend but people can gain his trust.The reason why he never really trusted anybody is because of what happened to his parents he had the same impressions of other people other than his sister and his friend.

games strategy:kill with the careers and will eventually trick all the other careers and kill them
interview strategy:be himself
bloodbath strategy:kill a lot in the bloodbath and get their items then run
token :a necklace hidden in his scarf
allies:careers but will eventually kill them  
appearance:Lunaii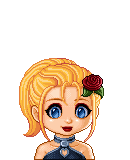 NAME:Mica Copper                                                                              
DISTRICT:1
GENDER:Female
AGE:16
APPEARANCE:Lunaii
BACKSTORY:Her parents died when she was 5 and then grew up with her 2 brothers and 1 sister they taught her how to use weapons and the best teacher of them was her sister Lazuli Copper who was a victor just taking a break from mentoring.Her favorite one of her siblings was Azurite Copper who was always with her and would sacrifice her life for him.
WEAPONS:Knives,Daggers,Throwing Knives,Spears
STRENGTHS:Smart,Strong,Stealthy,Sneaky,Swimming,Running,Good at weapons
WEAKNESSES:Climbing
TOKEN:Flower on her hair
District 2 tributes: None so far
District 3 Tributes
name:Dina Cray
district:3
gender:Female
age:18
weapon:Throwing Knives,Knife,Daggers and Spears but if loses weapons Hand To Hand Combat
pros:good killer,climbing,running,swimming,combat,charm
cons:if she becomes too close to people she cant kill
backstory:She watched the hunger games ever since she was a kid she can handle blood and gore.Her mother joined the Hunger Games before but got killed by the careers since she was the last non career standing she scored 5th because she killed 4 female she hates the careers because of what happened
games strategy:Find any bag and run find food when she starves she will try to kill a career when she encounters one
interview strategy:tries her best and tries to get sponsors with her charm
bloodbath strategy:get a bag and run
token:Necklace with flower
allies:District Partner or anybody strong
appearance:Lunaii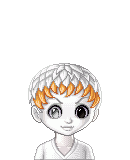 Name:M.I.F.O.M. (Mechanical Intelligent Fully Operational Machine) Alias:Jackson Etra
District:3
Gender:None but considers Male
Age:60 years old but looks like 17 years old
Personality:Evil,Cunning,Deranged,Fierce but if you smash him powerfully his circuits change making him nice
Appearance: Lunaii
Weapons: Hand To Hand Combat,Explosives,Electronics and Wiring
Backstory:There was once a couple who was very sad they cant make a son so one day the boy thought of something but he kept it as a secret from his wife he took some wires and a few things and he constructed a robot at first it wasnt that good but he upgraded it and then he applied a machine that can disguise who ever has it so he applied it in the robot's circuits and eventually looked human.He showed his wife but the wife looked sad and mad then eventually slapped him she left the house leaving the man crying then the robot came to him and wiped his tears with a handkerchief and he named the robot jackson etra as a disguise and went with him to the world outside.Jackson was a very nice guy err machine at first but he remembered the girl who was supposed to be his mother and went and visited her but she just tried to destroy Jackson but afcourse she failed Jackson got sad that his "mother" just tried to destroy him so he killed her by stabbing her with a kitchen knife then filled her body with grenades and left the house (teleport) so he went back to his "father"  and grew up with him but since jackson never aged his father and creator eventually died due to old age and he did not understand at first but found a box that his creator had for him when his creator dies in that was a letter for Jackson on a part of that letter it was said that Jackson was a machine he eventually understanded and trained in secret for 45 years eventually he got discovered and everybody feared him but eventually a bunch of peacekeepers came to him he managed to kill them but he got smashed and his cloaking device was a bit damaged and he lost his other eye but a bit of his blonde hair was still there because his cloaking device was not fully destroyed.
Strengths:Smart,Strong,Water-Proof,Swimming,Climbing,Running,Can Fly with Jetpacks and can teleport also has a gps installed,Very Hard,Almost Indestructible
Weaknesses:Underestimates others
Interview Angle:He will just stay there mute and wait for his interview to end
Bloodbath Strategy:Kill 
Game Strategy:Kill
Alliance:None
Token:None
District 4:None
District 5:None
District 6: None
District 7: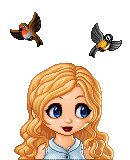 Name:Mary Haze
District:7
Gender:Female
Age:15
History/Backstory:As a kid she never really was with other humans because she always was with animals and mutts as a girl she had two pets who were both injured when she found them they were mutts and they were of different species the other one was a Candy Slicer it was named after its taste it is a delicacy for the capitol and district 7 it tasted like candy but it was hard to tame or kill it because it has very strong and sharp talons and can cut through metal and the other one was called a Humbloo it is very humble to its owners and it can sing very greatly and can match the voices of any person it hears.Well enough with birds she was underestimated by her classmates because they think she is stupid and does not know anything unless it is about animals well they were wrong she is actually a genius for someone in District 7 she is also an expert at weaponry especially at Close range weapons also good at combat also a very amazing swimmer she is like someone from District 4 when she swims.
Appearance:Lunaii
Strenghts:Taming,Weaponry,Combat,Swimming,Climbing,Running,Plants,Fruits,Charm, Seducive
Weakness:Killing animals
Weapons:Combat,Camoflauge,Knives,Mace,Axe,Batons
Token:Pets
Alliance:None
Strategy:Get anything and run away and try to kill anyone 
District 8:
Name Mark Loren
District 8
Age 17
Appearance Lunaii
History/Backstory His family are all experts at sewing his sister moved to the capitol to become a stylist because she is one of the best in her district and Mark always got jealous that his sister was always their favorite so one day he started training so he could voulenteer for the games so he could make his family proud
Personality Nice,Brave,Caring,Funny but can kill
Weapon Knife,Sword,Dagger
Strength Strong,Smart,Swimming,Running,Climbing
Allies None
Bloodbath Strategy Kill and get their items and run
Token Locket
District 9:None 
District 10:
Name: Jake Lax
District:10
Gender:Male
Age:12
Backstory:He grew up with only his mother because his father died in a hunting accident.His mother has taught him how to use long range weapons and after a few training he became very good at accuracy.He thought he was ready and he had a plan to voulenteer  
Token: A locket that has a picture of his father
Volunteered/Reaped:Voulenteered
Personality:Nice,Sunny and Brave
Appearance:He has black hair and has brown eyes
Weapon:Bow and Arrow,Throwing Knives and Darts 
Alliance:Anyone but likes groups
Strength:Has very good aim,Physically Strong,Swimming and can resist the cold 
Weakness:Climbing
Strategy:Kill the tributes from a distance with his bow but if they get a bit close he uses his throwing knives
Token:A locket that has a picture of his father
District 11: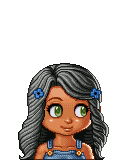 Name: Sarah Lester
District:11
Gender:Female
Age:13
Backstory:Her family are experts at mining and has killed lots of people but she is not like her family she did not like mining and she is not a killer instead she is a common thief she steals food and water from peacekeepers or anybody rich in District 11 only her friends know and they dont tell anybody because she shares the food and water with them.She finds her family weird and strange because they prefer mining over agriculture but she heard that her family used to be from district 12 but President Snow moved them because of their killing.Her family found some gold but some of them were given to president snow because he found out but there was still a small piece of gold and they had it converted into a coin shape and gave it to Sarah
Token:A golden coin that is said to be very expensive
Volunteered/Reaped:Reaped
Personality:Nice,Silent and Mysterious
Appearance:lunaii 
Weapon:Sickle and Pickaxe
Alliance:None
Strength:Expert at berries and any other type of fruit,Climbing,Running
Weakness:Small
Strategy:Climb and sneak on the others and kill them
Token:Golden Coin
District 12:None