Hi guys. I'm Mockingjay5, but you probably already knew that. I have long golden brown hair and gray/brown eyes. I do track and cross country everyday after school and I really like it. I also love theater and music. Don't forget to check out my Hunger Games if you can. I'm entering tributes so message me a link to your games and I'll be sure to enter! Well, enough about that. If you absulutely loved The Hunger Games (who wouldn't?) here are some books that I would recommend:
I Am Number Four, By Pittacus Lore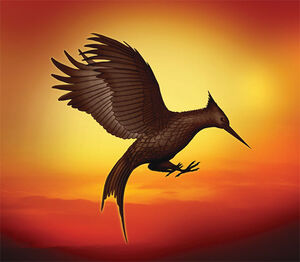 The Maze Runner, By James Dashner
Gone, By Michael Grant
Across the Universe, Beth Revis
Cryer's Cross, By Lisa McMann
I'll post more later, but what do you think so far?
My Favorite Users
Edit
Tell me if you wanna be added!!
Firecatcher3 - My BEST friend
Rosella6 - SO nice and supportive
TotalDramaRox97 - AMAZING writer and really nice
Hungergamesfan - Been here for a long time, great writer
Leshawna333 - Total superstar and great writer
Primrose - She left :(
Characters I like a lot, like, and dislike
Edit
Characters I like a lot:
Edit
Katniss Everdeen, Brave, smart, great at Archery, great at singing, similar to myself...
Primrose Everdeen, She reminds me of my little sister. Why did she have to die?
Rue, She put all of her trust in Katniss. Her death was terrible
Gale Hawthorne, Katniss's best friend, although I hated it when he moved to District 2
Peeta Mellark, He's funny, and thoughtful. I love the fact that he's an artist.
Finnick Odair , He's so funny and crazy but he is also smart
Annie Cresta, I loved it when her and Finnick met up in Mockingjay. So romantic
Cinna, he's from the Capitol, but he's nice, calm and sort of normal
Madge Undersee, She's really nice to Katniss, and she gave Gale that medicine, also she gave Katniss the Mockingjay pin
Characters I like
Edit
Buttercup, he's a cat
Thresh, He spared Katniss's life
Haymitch Abernathy, He's always drunk but he's helpful
Johanna, She's ok, but she's kinda mean, although she is friends with Katniss...
Beetee, he's kind of weird but he's very smart
Characters I hate
Edit
President Snow, He caused all of this to happen
President Coin, She sent the bombs that killed Prim
Marvel, He killed Rue
Cato, Tried to kill Katniss and Peeta
Romulus Thread, He whipped Gale for catching a turkey
Tributes That I've Entered
Edit
Please don't take these, I've spent a lot of time making them!
Lizzy Blue
Edit
Gender: Female
Age: 15
Appearance: long medium brown hair, midnight blue eyes, freckles, not pale, but not tan skin. Small build.
Skills- Amazing at archery, very fast runner, very smart.
Strategies- Grab something nearby, maybe ally with Cole. Find food and water and avoid the bloodbath.
Personality- Quiet, but brave and adventurous. Humble and curious.
History- Lizzy has a younger sister, Maple, and a younger brother, Kyle. Her father is dead and her mother is a drug addict. Being the oldest, she cares for the family. When her 12 year old sister was reaped for the Games, she volunteered in for her and promised that she would try to come home. Her younger brother and sister were both sobbing when she left, and she yelled at her mother to take care of them. Her father died in a fire along with many other people. Lizzy was 10 when it happened, Maple was 7, and Kyle was 8. Her best and only friend, Sophie, promised to take care of the little ones, because she has no trust in her mother.
Token:
Cole Smoke
Edit
Gender: Male
Age: 15
Appearance- dark blond hair, dark brown eyes, tallish, strong.
Skills- Great with a knife and spear, very smart.
Strategies- Grab something and run. Find an ally, preferably Lizzy. He doesn't know her, but he felt bad for her when she had to leave her siblings.
Personality- Funny, smart, curious, kind, outgoing, brave.
History- Cole has no siblings and he lives with his wealthy parents. His parents bathe in money and are probably some of the richest people in the district, but Cole is very down to earth. He thinks badly of his parents and wants to protect Lizzy because he has nothing to come back to. When he was Reaped, his parents didn't even come to say goodbye. They didn't care enough to come. Cole, was kinda upset, but he didn't let it get to him. Enough of his friends showed up, that it was ok. He has always wished he had siblings, because he wants someone to care for. Lots of girls like him, but he doesn't have a girlfriend.
Token: Doesn't have one
Reed Bliss
Edit
Gender: Female
Age: 12
Appearance: Long light brown hair, gray-green eyes, very small.
Skills: She has a very large knowledge on edible and non-edible plants. She is a very fast runner and very smart.
Strategies: Avoid the bloodbath at all costs, then find an ally. She is going to try to avoid killing but if it means winning, she will.
Personality: Reed is very sweet and nice, but she is cautious. She hates to be on her own. She is very trustworthy and care giving.
History: Reed lives a poor life on the farms. Her mother is dead and she has 3 siblings. 2 older brothers and an older sister. Her two older brother's names are Shaun (16) and Sam (17). During the Reaping, her sister, Dawn who's 15, tried to volunteer, but their father wouldn't let her because they needed her at home. Dawn was devastated. She went to say goodbye to Reed and was sobbing and apologizing. Dawn hates her father for not letting her volunteer. Reed was trying to stay strong, but being 12 year old, she knows her chances of winning are slim. Her mother died of a disease that swept through the District. It was four years ago and Sam also got the sickness. He barely survived, but the family spent all of their money for the cure. They didn't have enough to pay for a treatment for their mother. Reed find edible plants in the fields and sells them to the doctor and other people for money and food. This is how the family gets a lot of money. They all work on the farms, but the pay is small and without Reed gathering the plants, the family would probably starve to death.
Token: A small bracelet that Dawn gave her for her 10th birthday. It has her name woven into it.
Grain Follows
Edit
Gender: Male
Age: 17
Appearance: dark skin, short black hair, tall, strong, dark brown eyes.
Skills: Great with knives, knows lots of edible plants. Strong.
Strategies: Grab something close and run. Don't ally. He will do anything to win and avenge his sister's death. He hates the Careers and will be happy to take out all of them
Personality: Very quiet, not many friends, usually nice, very smart, trustworthy.
History: Used to have a younger sister, Marie, who died 2 years ago in the Games when she was 12. He has barely ever smiled since then. He lives with his father, who is a drunk. He has to gather food and farm on his own. He volunteered in for a 12 year old boy and promised to avenge his sister's death. He volunteered because he didn't want another 12 year old to die. His mother just disappeared when he was just 10. His sister died by being tortured to death by the Careers. His father probably won't survive without Grain there to support him.
Token: His sister's token, which was an anklet from their mother, was given to him after she died. He is goignt o use it as his token. The anklet in yellow, brown and made of stiff twine. It doesn't look like much, but it's all Grain has left of his sister.
Snow Timber
Edit
Gender: Female
Age: 16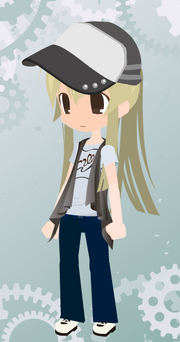 District: 7
Appearance- Long blond hair, dark brown eyes, freckles, small build. Usually wears hair in a ponytail.

Skills- Great at tracking, good with a spear. Very fast runner.

Strategies- Grab something nearby and run. Possibly find a trustworthy ally, but don't get too attached to them. Is basically willing to do anything to win, except kill Marko.

Personality- Brave, adventurous, humble, trustworthy, cautious. Quiet, shy.

History- Both of her parents abandoned her on the street when she was five years old. She was adopted into a family with two other girls. They raised her in District 7. Snow lives with Sky, who is 6, and Luna, who is 17. They live a tough life, but they are able to survive. Luna was about to volunteer in for Snow, but she decided that she had to stay and take care of Sky. She has no idea where her real parents are. She doesn't care about them and has no will to find them. Although, she did hear about a year ago, 100 people were killed in fire. Apparently, her father was killed. Sky was very sad that Snow was leaving, but Luna had lots of faith in her. Snow will turn 7 while she's gone, and Snow is very sad that she's going to miss it. Luna told her not to worry about it, but she still feels really bad about it.

Token- a bracelet with a snowflake, to represent Snow, a cloud, to represent Sky, and a crescent moon, to represent Luna.
Marko Flame
Edit
Gender: Male
Age: 16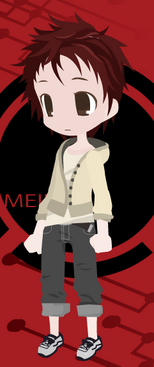 District: 7
Appearance: Shaggy, maroon colored hair. Dark brown eyes, average height, very strong.

Skills- Amazing at hand to hand combat, strong, knows lots of edible plants.

Strategies- Grab something nearby and run. Find Snow and ally with her. He wants her to win because he has nothing to go back to.

Personality- Quiet, mysterious, shy, smart, trustworthy, cautious.

History- Marko lives with his father, who is always drunk. He has to get his own food because his father doesn't feed him. He sees Snow around the District and he thinks she's very pretty. He knows that she was adopted and has two sisters, so he wants her to be able to go back to them. His mother died when he was 11 along with his baby brother. They were both at Preschool when a fire struck the building. There were no survivors. His little brother was 3 at the time. During the Reaping, his father was too drunk and didn't even say goodbye to him. The only person that did was his friend, Torrin. Marko doesn't want to go back to his father, so he will make sure that Snow is able to go back home.
Token: Doesn't have one
Dawn Woods
Edit
Gender: Female
Age: 15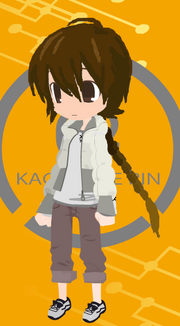 District: 7
Appearance: Long, brown hair, usually worn in a braid. Dark brown/grey eyes. Short, small build, but stronger than she looks. Not really pale skin, but not tan either.
Skills: Great at archery. Very fast runner, can climb trees, knows some edible and non-edible plants.
Strategies: Grab something nearby and run. Might ally, but doesn't know who with. She doesn't like, but will do whatever is necessary to win.
Personality: Brave, adventurous, smart, humble, commited, honest. Curious, but kind of shy. Quiet. Trustworthy, cautious.
History: Dawn has a younger sister who is 12. Her name is Maple. She lives with her sister and father on the outskirts of the forests. They have a small cabin, and the only reason they survive, is because Dawn hunts. Her mother died four years ago in the woods. They found her body under a tree. Dawn remembers seeing the body and crying. When she was Reaped for the Games, her father wasn't very affected. Her father was never very interested in her. In fact, he never really liked her. Her sister, on the otehr hand, was devestated. She was sobbing and didn;t want Dawn to leave. When Dawn's two best friends, Taro and Basil, came to say goodbye, they promised that they would take care of her. Dawn is worried that her sister will starve to death when she's not there to hunt and get food.
Token: A copper bracelet and 2 red strings tied around her wrist. She gave the other two red strings to Maple before she left.
Blaze Shadows
Edit
Gender: Male
Age: 16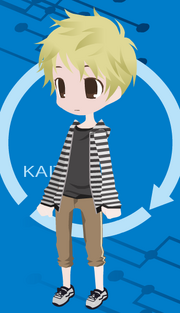 District: 7
Appearance: Dark blond hair, dark brown eyes, freckles along his nose. Tall and muscular.
Skills:Great with a knife, very strong, good with an ax
Strategies:Grab something nearby and find Dawn. He wants to protect her and send her home. He will do anything to make that happen, even sacrifice his own life.
Personality: Brave, curious, outgoing, adventurous, cautious, trustworthy, funny, smart.
History: Blaze has a younger brother, Peter (12) and both parenst are alive. He works as a lumberjack, along with his dad. They aren't completely poor, but they're making it work. His mother works at the Sweet Shop. During the Reaping, his brother was called, but Blaze decided to voulenteer in for him. His father was disappointed that he voulenteered, because he was a very good worker. His mother was sobbing uncontrollably and was just horrified that either of her kids were involved in it. His brother was mad at Blaze for voulenteering, and he didn't come say goodbye, because he didn;t know what to say. Right after the train left, he started sobbing, wishing he had said goodbye to his brother. Blaze sees Dawn around the District, but has never spoken to her. Blaze thinks that his father and brother don;t really care for him, and he knows that Dawn needs to come back to her sister.
Terra Storm
Edit
Gender: Female
Age: 14
Appearance: Pale skin. large, dark brown eyes. long , straight, dark brown hair. She is very small and thin.
Skills: She knows tons of edible and non edible plants, amazingly fast runner, ok at climbing trees. Handy with a knife.
Strategies: Grab something nearby and run. Find a trustworthy ally. She wants to win for her little siblings. She doesn't like to kill, but she will do whatever it takes to win and return to her siblings.
Personality: Shy, very nice, sweet, gentle, adventurous.
History: She helps her mother in raising three other children. One of them is 2 years old named Luna another 5 years old named Peter and the last one is 10 years old named Maple. Over the years, she has developed a skill for telling if people are telling the truth or not. She has never been wrong and she can tell the truth or the lies in a person's eyes. Her mother farms and she helps. They are very poor and struggle to stay fed. When she was only 9 years old, she watched her father get shot in the head by peacekeepers. That event shook her, but she forgets it because she knows that she needs to stay strong for her family. One the day of the Reaping,when Terra was chosen, her mother broke down in tears and ran up to try and bring her home. The peacekeepers took her away and that's the last she saw of her. She didn't show up with her siblings to say goodbye to her.
Token: A wristband that her father gave her when she was a little girl. It is made of leather and looks like grain wrapped around her wrist. It has an 11 stamped on the middle of it
Snow Breeze
Gender: Female
Age: 13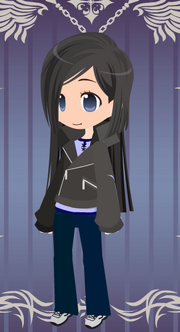 District: 7

Appearance: Really dark brown hair, grey/blue eyes, really pale skin. A bit taller than average height.

Skills: Great at archery, good at tracking and knows some edible plants. Ok with a knife and good at climbing trees.

Strategies: Grab something nearby and run. Find water and food. Only kill when necessary. Personality: Really funny, and outgoing. Trustworthy, but cautious. Honest.

History: Snow has a twin brother, Thorn, and lives with both parents. She has never been particularly poor, but she isn't really rich either. Her and her brother are always out in the woods either hunting or playing Games. Thorn was devastated that Snow was reaped. They fight like any other brother and sister, but he was crying when his sister left. But, he does have confidence in her.They're basically best friends and do whatever they want. Their parents are very easy-going and her father is a lumberjack. Her mother works as a teacher at the school. Thorn found a bow in the woods one day and learned how to use it by himself. He taught Snow and now they keep it hidden safe in the woods. Sometimes they take it out and do target practice, but they never hunt.

Token: A leather bracelet that wraps twice around her left wrist. It has knots in it and it was a gift from Thorn.
Layna Rye
Edit
Age: 16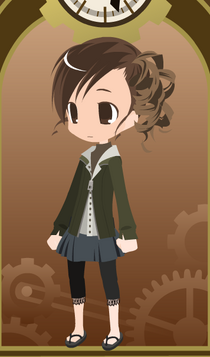 District: 3
Personality: She's a know it all, but she doesn't mean to, she just is. She's tough, adventurous, and brave, but doesn't mind crying if she wants to. She's very cautious of the people she meets, but if they're nice then she can be just as nice.
Skills: Very persuasive, knows how to play tricks on people's minds. Great with a sword and she is a very fast runner. She is very smart, but acts on her first instinct.
Appearance: Slightly curled, brown hair that falls past her shoulders. She has brown-grey eyes. She is very small and thin, but people shouldn't underestimate her. Tan skin, but not too tan.
Strategies: Get away from everyone as fast as she can. She would like to ally with Torin, but just as 'friends'. (They're actually boyfriend/girlfriend but they dont want ANYONE to find out, so theyre just gonna play along as friends) She would do anything for Torin, but wouldn't like to be in the situation where he dies to save her. She would kill, but not unless needed, and she would still feel guilty about it.
History: Layna grew up with three older brothers and both parents. Her father works as an electrician and her mother has had no luck in finding a job. They are a very poor family, but Layna makes the best of it, getting good grades, helping out her father in work, and trying to get her mother a job. Her brothers, Taro (16) Marko (17) and Shade (18) all live at home. From having three brothers, she grew up strong and learned how to be very persuasive about anything she wants, but she isn't greedy at all. During the Reaping, her best friend's sister who is only 12, was called. Layna knew that she couldn't let this happen, so she volunteered. She didn't cry, she just kept a straight face throughout the entire scene. When Torin was called, he didn't act any different then he shouldve. It was a game that they were going to play as friends, not lovers.
Token: A small charm bracelet with wooden charms. She has 5 total, one from each of her brothers, one from her parents, and one from Torin.
Torin Hallow
Edit
Age: Just turned 17
District: 3
Personality: Very adventurous and brave. He's willing to do anything and isn't scared, but he's also very cautious around people he doesn't know. He would never second guess his instinct. He's really outgoing around his friends and Layna, but around everyone else, he doesn't say a word.
Skills: Strong, and great with a sword. He has the highest IQ in their grade. He can keep a clear head in really sticky situations and he won't lose himself in the arena.
Appearance: Tall, dark brown hair, brown eyes. Freckles line his cheeks. He has slightly tanned skin, but its still pretty pale.
Strategies: Find food and water, then find Layna and ally with her. They dont want to all immediately because then people would get suspicious. He would do anything to protect Layna, but he cant particularly show that in the arena, if they want their secret to stay hidden, but he would still give his life to save hers.
History: Torin grew up living with his grandparents and two younger, twins: Jake (10) and Lyla (10). With his grandparents barely able to leave the house, Torin works as an apprentice to Layna's father. The pay isn't very good, but it's enough to get food on their plates, and that's all they ask. Before work, he picks up the little kids from school and then meets Mr. Rye at Layna's house. If he can get there early enough, h can spend some time with Layna before work. Usually his Grandparents make dinner while he's at work and they just save the some for him. He gets off work after sundown, but after work he spends time with Layna before going home, because that's basically their only time that they have together. When Layna voulenteered for the Hunger Games, he knew he didn't want their love broadcasted all over Panem, so he and Layna decided to keep it under wraps and when he was Reaped, the instantly decided to play along as friends.

Token: a skin tight band around his ankle that has his name written on it. Layna has one with her name one it, but she didn't want to show that there was a connection between them..
Tributes That Have Won My Games
Each tribute is wearing what they would for the interviews after the Games.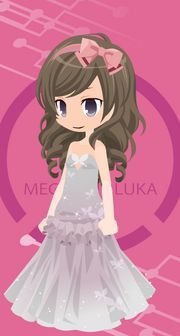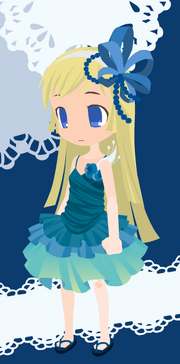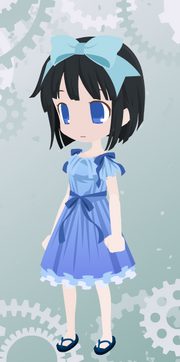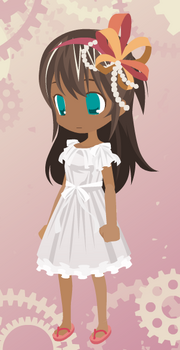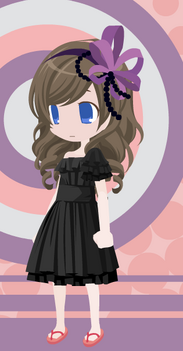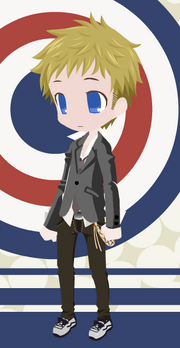 My favorite pages
Edit