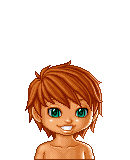 Funny Pics!
Edit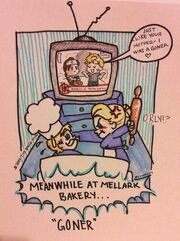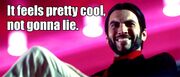 Cyber Family and Awesome Users (Feel Free to add yourself)
Edit
Cyber Family:Edit
Clove1001- The Awesomely Creative Sister!!!!!
EffieLuna- The Awesomely Crazy Loud Aunt!!!
Rockman117-The Awesomely Funny Brother!!!!
Skybender101- The Awesomely Weirdo Creepy Stalkerish Sister who says random things often!!!!!
Clove1999- The Awesomely Little Sis That Love to Eat Chocolate Rocks!!!!
TomGurl22-The Awesomely Creepy baby sister who is a [secret] ninja!!!!
Mopping- The Awesomely Older Brother That Is A Drunkard Firewhisky Drinker!!!!(We have Drinking Contest!!! I always win!!!!)
Everdeen- The Awesomely Older Sister That Is So Funny She Will Make Milk Squirt Out Of Ur Nose!!!!!
Bananaman321- The Awesomely Brother That Is So Addicted To Halo!!!!
Pendillumna - The Awesomely Epic Russian Plumber!!!!
HeavyRotation - The Awesomely Fourth Cousin, twice removed. He's very random and creepy!!!! Los95361 - The Awesomely 'Partner in Crime' Cousin.Loves books and also very funny!!!! :)
Jsm13athome - The Awesomely Cranky Grandpa Who Breaks Three Canes Every Hour!!!
We're just the "Awesomely's!!!" --Clove (Nate is awesome too!)
Feel Free to Add Yourself!!!
Awesome Users:Edit
Tagalongpam- Awesomely Time giving and Fair
Jabberjay78- Awesomely, Kind, Big Hearted Prson l know!!!!
Clove1001- Awesomely Creative Halarious Crazy person to talk to!!!!
EffieLuna- Awesomely Loud Random Halarious Californian Girl. Did l metion Californian and Loud!!!!!
Firecatcher3- Awesomely Nice Big Hearted Kind and Very Cool Girl!!!
Rockman117- Awesomely Great Writer and Funny Guy!!!!
Tommyboy97- Awesomely Smart Creative Fun and Cool To Chat With!!!!
Skybender101- Awesomely Randomd Crazy Creative Girl!!!
Renee7- Awesomely Kind Nice and a Fun Person!!!!!
Rose Hathaway- Awesomely Cool Random and Very Very Funny!!!!
Clove1999- Awesomely Cool and Nice!!!!
Mopping- Awesomely Cool Fun Nice and Hilarious!!!!
Necterine411- Awesomely Creative Fun Nice and Great Writer!!!!!
Moviepopcorn123- Awesomely Nice Creative Cool and Awesome!!!!!
Limaheights- Awesomely Nice Cool Encouraging and Kind!!!!!
Bklmc5- Awesomely Kind Creative Cool and Awesome!!!!
Anna-athena- Awesomely Nice Funny and Creative!!!!
TomGurl22- Awesomely Funny Cool and Creative Girl!!!!
Everdeen- Awesomely Funny Cool Crazy and Fun to Talk To!!!!
Bananaman321- Awesomely Cool Halo Loving User!!!!!
Mrweare121-Awesomely Fun and Creative User!!!
Again Feel Free to Add Yourself!!!
My VictorsEdit
My First!!!

D4- Emma Wave(16)

Edit
District 4, Emma Wave(16), FemaleEdit
Skills- Good at swimming, fishing, gathering, hiding, running, long rang, climbing
Weakness- Shy, hand to hand combat, doesn't like killing
Strategy- Ally with Aaron, and maybe with someone else in traning, and go hide. Get little from the cornucopia without getting killed
Personality- Shy, has few friends, smart, and quiet
History- Both parents, had an older sister who had trained her all her life. Her older sister has died in the games, When she was 16. She now will avenge her sister in the Games by rebelling not to kill someone. Her boyfriend, Aaron, went in with her with many of her friends too. Aaron died along with Sutton, Sutton was Rivers girlfriend. River and Emma shared the same feeling, and fell in love. Now they are married with two kids, Sutton and Aaron.
Token- Her sisters necklace (was her sister token)
Won- My Third Annual Hunger Games: The Beginning of the Dead(Along with others)
District 1/10, Sunny Blares, 15 Edit
(Info below)
Won-
Clove1001's 326th Hunger Games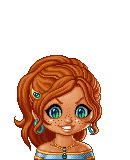 District 4, Aaron Blue, 16Edit
Skills- Swimming, fishing, trident, knives, nets, running, climbing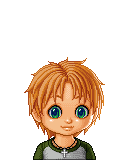 Weakness- Bad with plants, cant trust any one, doesn't like death
Strategy- Go hide with an ally he meets at traing. Don't kill, fish, and survive
Personality- Shy and very quite, not a people person, not many friends
History-Not rich or poor, has both parents, a brother and sister that he'd do any thing for, Spends allot of spare time fising making nets and spearing.
Games- In the beginning of the Games Aaron went solo, but a daring young girl named Jenny held a knife to him saying Die or Ally. From that moment on they fell for each other. At the end Aaron was not selfish, he put everybody first before himself. Its a shame cuz only three came out. At the end he seemed dead but saved by his knife climbed back up to Jenny and Win the Games along with Ridge and Jenny.
Token- His best friends necklace
District 3,Shana Buzz(17)Edit
(Info below)
Won-
113th Hunger games (need tributes)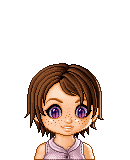 District 7, Thorna Green, 16Edit
Skills- Master with the ax. noes everything about axes. Alos good with trees and plants, good at long range, bow an arrow, knives, sling shot. Good at hunting, gathering, climbing, and running.
Personality- She nice and no one can stay mad at her
Strategy- Hide with Ax in hopefully in the woods, if there is a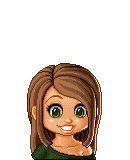 wood. Get little from the Cornucopia, avoid people, get her hands on an ax, kill if have to. Keep Ax alive, and never stayin one spot to long
Weapond -Ax, Bow an arrow
Weaknes- To nice, ok swimmer, bad at hand to hand combat
Family- Mom Dead, Dad ill. Comes from a poor family. She has to put food on the table for her dad and little sister, that's why she goes into the woods with Ax.
Token- Her Sisters Lucky Necklace
Games- Lost her Districr Partner in the bloodbath at the Cornucopia. Hid on an lsland for the frist night. Then she killed a career and almost dieed. She later was invited to a feast and watch people kill each other. After the feast she wacth Scorpius killed River. The Gamemakers made a few twist the frist was in the middle of the Games asying no onne could ally. And the last when Mutts would kill her and Scorpius instead of them killing each other. They both threatened death and both won the Game.
District 7/9, Maple Green(16)Edit
Skills- Gifted ax thrower, good climber, good at longrange and close range, knows her plants, and her kinndness
Weapond- Ax or Bow an Arrows
Weakness- Doesn't want to kill, Wont kill her best friends little brother, hand to hand combat, ok swimmer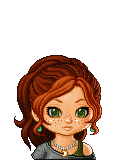 Strategy- Get as much as posibble from the cornucopia without getting killed, and hide. Find a safe place to hide, would ally with safe people. Will Ally with Ash
Personality- fun to be with always nice and very pretty
History- Has her father who is very ill, and will die if she doesn't win cuz they need money for the medicine. She is the bread winner along with Linda. She is very poor. Her best friend is Linda. Linda has a little brother with autism. Linda and Able live with her and her father. Since Linda and Maple are Bread winners they know how to hunt and agther. Maple needs to come back, cuz with out her her family will surly die.
Reaped
Token- Linda, her best friends necklace.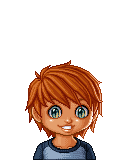 District 13/1 Venom Strike(17)Edit
(Info below)
Won- The Extreme Games, and the The Secret Games (P.s. He names his unborn child Scarlet)
Name: Quinnstopher Tide(Quinn for short)Edit
Age: 16
Gender: Male
District: 4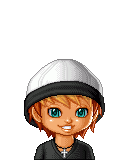 Reaped or Volunteered: Volunteered
Personality: Charming, funny, and a ladies man
Appearance: He is "muy caliente" He is around 6'2 and very muscular. He has the perfect tan and deep sea green eyes. His hair is reddish-brown with streaks of dark gold. And he has a winning smile.
Weapon of Choice: Trident
Skills: Excels at fishing, swimming, running, netting, tyng, and throwing tridents. He is really smart and strong. He loves to wrestle and swim. Good at getting what he wants. A gifted liar. He also very seductive with women and men.
Weaknesses: Climbing, doesn't know how to strave
Alliance?: Yes
If an Alliance then with who?: Careers or anyone who wants to ally with him
Won- The 250th Hunger Games? (Won out of 120 tributes, along with five others)
My Tributes Edit
District 1-Edit
Venom Strike(17)Edit
Skills- He's good at pretty muvh evrey weapond. You name it and he'll learn how to use it within twenty minutes. He's good at hunting, swimming, running, and getting what he wants.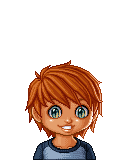 Weakness- Due to his weight he can't climb trees but, rock wall and things in that nature he can climb.
Strategy- Ally with the Careers. On the second or third day kill them all stsarting with the strongest, just in case he doesn't kill all of them, and run away. For the durration of the time hide until only a hand full of tributes.
Personality- In school he is quite popular. He's in every possible sprot imagainable. He is alsovery bright. He is alway in a good mood, and very kind.
History- He only has one brother that he'll give his life for. His parents are fillthy rich, and don't spend time with the family. Him and his brother, Poison Strike, are very close. So when his brother was reaped he took his place. Has a very sexy girlfriend, called Lust, with a baby on the way. He konws he has to come back for his Poison, Lust, and his unborn baby
Token- Two bracelets woven together. One standing for his brother the other his girlfriend
Sunny Blares(15)Edit
Skills- Sexy, seductive, muliputive, bow an arrow, running, swimming, hunting, and kinves.
Weakness- Used to evreybody serving her, very dependent, can't survie on her own, thinks looks are evreything,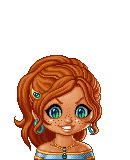 and very very conceited.
Strategy- Join the Career alliance. On the second night, kill all the females in the group, and make it look like someone else did it. Then seduct all the boys, kill till the careers are left. Then make the boys fight over her, so they can kill eache other.
History- She is a very spoild girl. At school she is the most popular and feared girl, and anyone who doesn't do what she wants, she'll make you regret you never did. Her parents think its awsome the way she is and excited she's going into the arena. Has at least three different boyfriends a week. But most of all she always gets what she wants.
(This tribute was made by my friend Noa)
District 2-Edit
Grey Wolf(16)Edit
Skills- He was sugicly altered to look like a super wolf human. He has experience with all weponds deadly or not.
Weakness- He has really only has two weaknesses, he hates water and swimming, it's like he scared of it. And he's afraid of not giving the Capitol a great show
Strategy- He's gonna kill anyone he can get his hands on, with out getting killed himself. He'll set up traps, and when he traps someone he'll make them regret walking into the trap. He'll slowly and painfully kill them, to give the capitol a good show (don't care if he joins the careers or not)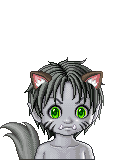 Personality- At school everybody fears him, he's The Jock at school, and nobody messes with him. Even the teachers fear him.
History- Has a little sister he adores. Very rich, and has two parents that spoil him to death. Has never experience true love but might in the arena. Has many friends. But his best friend is "Man's best Friend" a wolf. Some how he has learned to understand wolves and they understand him. Becaues of his love for wolves he changed his name to Grey Wolf, and changed in to look like one. He also almost drowned in a pool. Now he doesn' t go near water beside to drink or bathe, but that's all.
Token- A necklace with a mini silver wolf that hanges from it.
Cindy Regar(16)Edit
Skills- Very hot, ally with the Careers, make any tribute suffer when she gets her hands on them. But most important give the Capitol a great show. LOVES DEATH!!!!!
Strategy- Kill, kill, and KILL!!!!!!! But not just kill, make their death as long and painful as possible.
Weakness- A little nuts, Being a snob, Being rich, climbing, worried she wont give the capitol a good show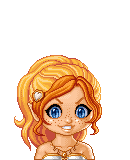 Personality- Very popular, always have parties on the weekends, girls want to be her and boys want her.
History- Has hot a boyfriend. Has two older sisters that moved out, both parents, and very very rich. Always gets what she wants. Had an ex-boy friend. He had cheated on her and then made them both suffer and killed them. She got away with it and that started her crazy muderous side. After that she's been wanting to get into the game to satify her craving for death.
Token- A necklace filled with her, Ex's and the girl who he cheated with him, blood. For god luck of a good murders.
This tribute was made by my friend.
District 3-Edit
Ian Volt(14)Edit
Skills- Anything to do with electrical thing. Setting and restting mines, wire, very smart, lying,running, and spears and knives. Good at inventing things, knows how it feels to starve
Weakness- Any weaponds beside spears and knives. Swimming, climbing, ok at hand to hand combat.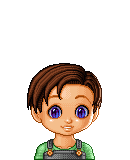 Personality- Very dorky and at the top of his class. He is very kind and has a big heart.
Strategy- Ally with Shana. Go hide after the gong rings, but close to the Cornucopia. When the careers go hunt, run tho th golden horn get a and wire shovel and dig the mines out. Put them around the careers base camp and watch them explode. After that trap the remaining tributes with his wire.
History- Having to feed his little brother and himself has been very hard. His parents died of an "accident" in one of the many labs in district 3. His parents were stinken rich but with the explosion his brother and himself are very poor and lucky to be alive.His neighbors try to help them by giving them a meal once in a while, but even they'er poor. He must come home to protect his brother.
Tocken- His little brothers bracelet
Shana Buzz(17)Edit
Skills- Wire, brain, running, mines, lying, pretty, seems very trust full, and very clever
Weakness- Swimming, and most weaponds, eyesight
Strategy- Same as Ian
Personality- Loving, caring, thoughtful, nice, and respectful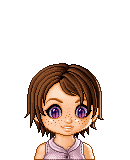 History- Both parents have taught her how to make homemade weaponds, reactive mines, wire, and a whole lot of dorky stuff that will be useful in the arena. Has an older sister that is well over reaping age. Dhe is a family person that spend almost every waking moment with them. The thing she loves most is her family, and its the other way around. Not rich but not poor. Needs to wear glasses, but will wear speacial Capitol contacts.
Tocken- Mother necklace
(This tribute was made by my friend Jessica )
District 4-Edit
Logan Blue(18)Edit
Skills- Great Swimmer, a Whiz with the trident, Very Strong, Good runner and climber, hand to hand combat, Any weapon especially long range, fishin and netting, and a very good lucking guy
Weakness- His wife Misty is going into the arena with him. And they think Misty is pregnant but not sure(your decision)
Strategy- Either join the Careers and kill them when Misty and him go on watch. Or When the gong rings Misty will go off and hide somewhere near the Cornucopia to keep an eye on Logan while he get supplies. After he's gotten supplies team up with him and go off and hide in the arena. He hates the thought of killing but he will kill you with out a thought if your are a danger to Misty.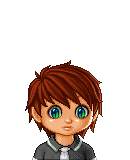 Persoality- He has a great personality. He's funny, nice, a cool personto hang with, and will be your friend no matter how you look or how much money you have. Yhats why Misty said yes.
Hisroty- He is very very wealthy, and has been training for this moment ever since he could walk., His family consit of Misty's family, both parents, two brothers, one sister, and his wife who may or may not be pregnant. He do anything to protect his family. At 15 he met Misty and it was love at frist site. At 17 me asked her for her hand in marriage and she didn't deny it. When they both turned 18 they didn't hesitate, and soon were newly wedds. But a month after their marriage Misty got reaped, and they think she might be pregnant. Without hesitation he volunteered, planing to make District 4 a new Victor, Misty Blue.
Token- His wedding ring
Misty Blue(18)Edit
Skills- Great swimmer, runner, climber. Knows how to kill people 20 different way with a trident and knives, and is prefect at it. Bow an Arrow are one of her highest strengths. Fishing, nets, and could make a fish hook out of almost anything, and knows her plants.
Weakness- She can't hurt a fly, and hates death, hand to hand combat. Her husband Logan is going into the arena, and thinks she might be pregnant(Your decision)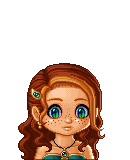 Strategy- Same as Logan
Personality- Very chill and relaxed, love sick for Logan, very cool person, and very very friendly. She can't even hurt a fly.
History- Met Logan at 15 and fell in love with him instanly. Very very wealthy. She has both parents, two sisters, Logan's family, Logan and maybe a baby, that she'll die for. Surprisingly she gets a long with her in-laws and the same for Logan. Has been training since she could remember. At 17 she was engaged to Logan and 18 married. A few months after her marriage she was reaped, and thinks she might be pregnant. She knew with out a doubt that Logan was gonna volunteer, she tried telling him no through eye contact. Logan understood, but volunteered anyways.
Token- Her wedding ring.
District 5-Edit
Rick Jones(13)Edit
Skills- His brain, clever, knoweldeg, quick thinker, plan making, tree climbing, and very hard to find, and knives.
Edit
Weakness- Any weapond but knives
Strategy- Once the gong rings run the oppisite of the Cornucopia and hide near the edge of the clearing. Then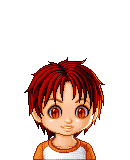 very sneackly spy and track other tributes and steal from them just like Foxface. Hide at all means, never come out or ally. Slwoy and cleverly think of a way to destroy to careers.
Personality- Very shy with newcomers. Also won't hesitate to betray you.
History- Being for 14, Genetics. But moved to district 5, with his neighbor Cathy. He had fox DNA put in him just like his great grandma Foxface. It is mandatory for all babies in the whomb to be mixed with DNA of another animal in 14.They are the Capitol lab rats, but when you become a tribute they take away the DNA as an unfair advantage. His Great grandma found out a way to keep her out foxing the gamemakers as will Rick. The scientist who randomly select DNA had selected Fox's DNA. This might have saved his life. His mom has cat DNA and his father an eagle's DNA. He has two little twin sisters with dog DNA.
Token- No need for one
(This tribute was made by my friend Noa)
Cathy James(15)Edit
Skills- Hiding, climbing, swimming, running, Holding breath for a long period of time, gathering and snares
Weakness- Most weaponds, not that strong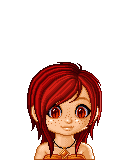 Strategy- Get little from the Cornucopia and hide. Don't come out till the final 5 and pick off the other tributes.
Personality- Loves to sing, is always happy, doesn't care if she has to kill someone
History- Her animal DNA was a type of sea mammal. That's why she can hold her breath so long. Has a both parents and a little poor. She sets up snare near the fence but not dare pass it. Her mom is ill and her dad is a full-time worker, so she is left to take care of hrr. She is also a singal child. The gamemakers didn't see who a sea cow's DNA could have change any difference of her ture self. So the Gamemaker didn't take the DNA out.
Token- Mother's ring
District 6Edit
Gerrit Khone(14)Edit
Skillls- Climbing, swords, swimming, knives, hand to hand combat, running, hunting, gathering, poisoning, ok with a bow and arrow. He is very good looking.
Weakness- He is afraid of the games and dying. But most of all getting attached and not impressing his siblings.
Strategy- He wants to stay hidden throughout the Games but he knows his siblings will kill him -if the Games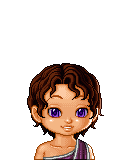 don't- if he doesn't get in the Careers. His second choice is to go out and be hidden in the arena. He is thinking about a possible ally. Try to impress his siblings.
Personality- He is nice and understanding
History- He is the brother of 3 older victors. All his siblings are living legends. They are all victors. Sally the oldest, Winston -his brother- the second oldest, and Marrie being the third oldest are all big in the Capitol. They are ruthless killers. They train Gerrit 24/7 so he can live up to the family name. He hates training and the game so once he told them that, and in return they beat the Sh** out of him. He was in a coma for 3 weeks. When he woke up they said if he ever talked like that again, they put him in a permanent coma. And that he has to go in the Games by 14 or else he wont live till the age 15.
Token- All of his Sibling's pass token.... The famous Khone bracelet. It is a gold bracelet with big letters Khone in the middle.
(This tribute was made by my friend Jessica)
Glade Frost(15)Edit
Skills- Runnig, swimming, traps, throwing knives, and lying
Weakness- Hand to hand combat, almost every weapond
Strategy- Find an ally that is useful. Then stay with them far away from other tributes. Wait it out till ther are only a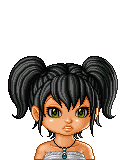 few players left and betary her ally. Then let try to out last the other players till she is the victors.
Personality- She is always down due to all her dead family members
History- All of her brothers and sisters have been in the games like Gerrit, but the big difference is that they never come back home. Four siblings went into the arena and never came out alive. Now it is her turn. She only has one more yonger sibling left... Grim. He is about 12 and she would do anything to keep him alive. Along with her brother she has a living mother. Her dad died after last years game when her second oldest sister died. She is poor, but she manages to get by. She is scared that the games will take Grim just like it did all of her other siblings and her.
Token- A mood necklace. This token was all her other siblings token as well.
District 7Edit
Jason Neel(17)Edit
Skills- Axes, knives, running, climbing, building, swimming, strong, smart, and very fast. Also has very good judgement
weakness- Spears, hiding spots, ok hunter.
Personality- He is a smartass and he is very funny. At school he is very popular because he is the class clown. Over all he is a great guy that sees the positives and is very funny.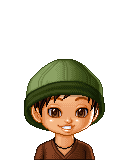 Strategy- Win the Capitol by being a comedian and charming. Try to make an ally before the game. When the gong rings, run to the Cornucopia at his top speed(which is really really fast) Try to get his hands on an ax then take off by himself and if he has one, with his ally. Then try to stay away from all the commotion . Stay hidden till the top five then come out with a big bang.
History- He lives with his aunt and his mom. Both his father and mother's sisters husband died in an accident at their job. So that is why he lives with his cousins and aunt. He has no siblings, but his two cousins are like his brother and sister. All three of them are close and only a few months apart. He loves his family and friends. Since he is the class clown he is very popular. He is very well known to the district so when he was reaped it was a sad day for the district.
Token- His dad's carved wolf neclase
Jasmine Greft(15)Edit
Skills- Snares, plants, knowledge of trees and plants, good with a bow an arrow but amazing with axes. She is a very good runner and hider since she is small for her age. And very smart. With an ax in her hands she is unstoppable.
Weakness- Small for her age, not that strong, hand to hand combat, swords, and spears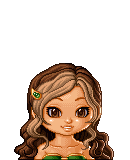 Personality- She is an average gril with an average life. She is an A student she loves animals. She is very sweet and loving.
Strategy- She will try to make friends with animals to help her survive. She will also be doing Johanna's strategy, act weak until there are a handful of people. When there is a handful of people she will try to get her hands on an ax and go on a killing streek till she is the victor.
History- Like l said before she is a normal average girl. She has many friends. Her parents are strick about grades, so she has straight A's. She is also an animal lover. She has had so so so many pets that it is hard to keep track of. She loves animals and they love her too. Her favorite animal is her pet hawk. She made a carving of her hawk, Sparky, and it is actually very similar to it.
Token- Her carving of Sparky.
District 8Edit
District 9Edit
Osment Pace(17)Edit
Skills- Gathering, plants, running, lying, knives, spears, and climbing
Weakness- Afraid and scared to die
Personality- Fun to be with and always nice. He is very charming.
Strategy- When the gong rings pick what is around his plate and run off into the wilderness while picking stuff up.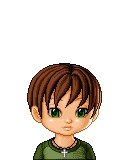 Hopefully he could ally with the little girl from his district. Then get far away form eveyone and wait out the games. If there is a feast he would be at the edge of the wilderness waiting for a safe chance to get stuff.
History- He has a little sister he would die for. Both of his parents are alive and healthy. He is not poor but he is not rich, he is in middle class. The day of the reaping his boyfriend was reaped.Without thinking he volunteered to for him to save his loves life. When saying good bye to his family, friends, and Ruben(His boyfriend) was the hardest thing in his life. He was quite popular and loved, so when he was reaped there was a sdaness in the district.
Token- Ruben's necklace.
(This tribute was made by my friend. Jessica)
Amber Pike(12)Edit
Skills- Bow and arrows, knives, hiding, gathering, and climbing
Weakness- Strength, scared, and hand to hand combat
Personality- She is adorable and so cute you would want to hug her so hard her eyeballs would pop out! She doesn't hate anybody and everyone loves her.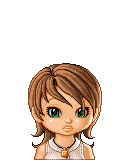 Strategy- Ally with someone trustworthy, more or likely Osment. Go away from other tributes and try to survie off in the wilderness. Try no kill, but will if forced to. Find a secret source of water and stay there till the games are over. One last thing stay alive!!!!!
History- She is in a family of five. Two step brothers and two loving step parents. When she was just a baby a fire had broken and killed her twin sister and bioloical parents. It didn't take long for her to get adopted by a couple who couldn't bare children. For 10 years she was a single child till a miracle had happened. Her step mother bore twin boys. Now it was perfect until she was reaped.
Token- Locket with both her step and real family.
District 10Edit
District 11Edit
District 12Edit
Drake Dust(17)Edit
Skills- Mining picks his best weaponds. Smart, Strength, Sword, knives, running, and ok at swimming
Weakness- Blocking out emotions
Personality- A nice and trust worthy kid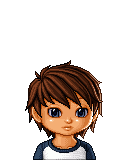 Strategy- Get some useful stuff from the Cornucopia and hailtail it out of there. Run and try to get away from human contact. Ally with trustfull people, he would ally with Azura if she let him. After there is just a handfull of them come out and start to pick his components off. Make sure his kills are quick and painless.
History- Drake has not always lived in the Seam. He use to be a rich kid. He got what he want, and had a happy life. Then his parents died in a car crash and he wasmoved to his uncles. His uncle had lived in the Seam. So he had to get use to liven in the Seam. His uncle has a son, Ember, around, 12 and 13. Drake and Ember hed grown close and soon they were like brothers.So it wasn't a surprise that when Ember was reaped, Drake stepped up to take his place.
Token- Ember's necklace. The necklace is just a band with a piece of coal on it.
Ardis Blaze(15)Edit
Skills- Smart and really good looking. Climbing, knives, sling shots, plants, knotts, ok swimmer, and snares
Weakness- Not knowing who to starve, scared, hand to hand combat, and hates bugs
Strategy- Try to ally(seduce) a male tribute, so he can do all the dirty work. Like finding food and water, killing, etc. After it is down to like 5 players make him work extra hard find food and water, then poison him. After take all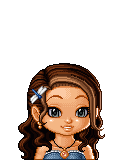 the extra food and water a wait out till the game is over.
Personality- She is snobby at times, but she can be a really nice person. She has allot of friends poor and rich
History- She is really really rich. She is the only child, but she is in a Big Brother Big Sister Organization. She mentor a poor little girl. When she was around 13 she started to give to the poor, so after school she went to the Seam gave money and food. Then she met Alliy Winter, a 9 year old girl that had to support her two little sisters, sick mom, and herself. After meeting her she applied to the Big Sister Organization. Ardis gave Alliy the money to help her mother get better. After that Ardis gave Alliy's mother, Debliy, a job in her dads business. Now Ardis and Alliy are as close as sisters so when Alliy was reaped two yeears later Ardis volunteered to take her place.
Token- Alliy's necklace
(This tribute was made by my friend.)
Austin Mellark(12)Edit
Skills- He is not a beginner but he is not a master at the bow. He is tall and strong like his dad, and stealthy and can climb trees like his mom. He is a wizz at camo, and a great runner. And he can lie like no tomorrow. He is also very good at moving crowds like his dad, and gets very attached.
Weakness- Swimming, getting attached, and his sister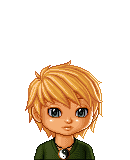 Strategy- Get little from his plate and book it out of the Cornucopia.He knows he has to help Azura get a bow. After that meet up with Azura and get away from eveyone else. Sleep in the trees, ans pick off his opponents from the trees. Try to get his sister back home. Maybe ally with trustfull allies.
Personality- He is charming like his dad, but could turn to ruthless like his mom. But over all he is a great friend and is will protect his friends no matter what.
History- Being the son of two Victors isn't always easy, especially ones that are a little wacky from their Games. When he was little he didn't understand why his dad always said "Real on not/", or why his mom would zone in and out with tears. He now knows why and he is scared in coming back and being as messed up his parents and his parent's friends. He wants his sister to come back but he doesn't want to die yet. But he knows he has to bring her back.
Token- His dad's token. A simple orange band.
Azura Mellark(16)Edit
Skills- Bow an arrow are her main weponds, just like her mom. Camouflage, like her dad. She could climb the highest trees, and run really fast. She is also an ok swimmer. And she is sometime even a better hunter then her mom!
Weakness- Hand to hand combat, could get emotional, gets attached, and hates spiders. But her biggest is her brother.
Strategy- Grab a bow an arrow from the Cornucopia, and the little stuff around her plate. Then run into the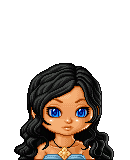 wilderness and hide out until the Games force her to come out or until she wins. She will ally with trustworthy tributes. She plans to sleep in trees neary a praivte source of water. But most importantly, Stay Alive!
Personality- She is a hot head like her mom, but could also be as kind and caring like he father. She doesn't like showing that much emotion, because it hard for her.
History- Azura is the daughter of two Victors, Peeta and Katniss. When she was little she saw her parents as different from others. But now she sees why, it was all because the Hunger Games. And now it her turn. She is afraid of dying and not coming home. Or of coming home and being as messed up as her parents. She see kids get murdered for fun all of her years, and now it is her nightmare. If she dies she hopes it is peaceful and painless. She has a brother(Austin Mellark), and many friends that come from Victors, like Anni, Beetee, Johanna, and Enobaria. Haymitch is her Godfather amd Effie is her Godmother. Azura had a nice life until the reapings.
Token- The Famous Mockingjay Pin
District 13Edit
Manny Quever(12)Edit
Personality- He is shy around new people, but he is crazy and loud with friends.
History- He is the youngest of three. When he was around 6 he was bitten by poisonous snake mutt and almost died. Ever since then he has been obsessed with poison and trys to created deadly poisons.
Heigh-5'3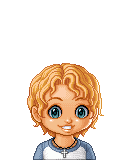 Weapon- He is the master of poison, he is ok at knives.
Strengths- He is the best swimmer in his district. He is also a great climber and runner. He is great with making poison from animal venom and plants
Weaknesses- his age, lack of knowledge for weaponds.
Interview Angle- Smart, stealthy, and weak
Strategy- He is going to try ro get the most useful stuff around his plate and find a hiding spot close to the careers base camp. Try to steal from them without getting killed or caught. Then when there are olny a hand full of players left start making poisons to kill them.
Token-