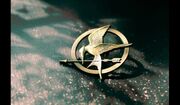 This is your user page. Please edit this page to tell the community about yourself!
My Tributes
Edit
My characters for the User-based Hunger Games!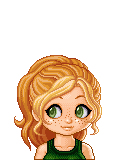 Gender: Female
Age: 14
Height: 5'3"
District: 9
Weapons: Sickle/Scythe, Camoflauge, Plant Knowledge, Agilty
Personality: Very optomistic, maybe even a bit childlike and innocent
Backstory: Miya comes from a large family, she has five older brothers and an older sister, all over 18, and their whole family has worked in the grain fields since they were very young. The family babies her a bit, but none of them are spoiled, they know the value of hard work. Miya and her siblings are vegetarian, since meat is so hard to obtain for lower-class people in District 9.
Tactics: Miya prefers not to kill anything, and she will not attack unless in self-defense. She prefers to hide and wait out the other tributes.
Strengths/Weaknesses: Miya can survive a long time in an arena populated with edible plants and many hiding places, like trees. A desert would a bad place for her. She is also very trusting, and will make an aliance with anyone who wants to ally with her. She is very agile and can run faster than it looks like she could.
Waverly Mare
Edit
Gender: Male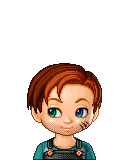 Age: 17
Height: 6'1"
District: 4
Weapons: Sword, Knives, Spear (sometimes), Agilty
Personality: Only opens up to people he knows well
Backstory: Waverly spends most of his days on a fishing boat with his father. He has no siblings, and doesn't see his mother very often, but he and his father have a strong father-son bond. His father dislikes the Hunger Games, thus never purposfully trained Waverly to be a Career. Sailing a fishing vesssel is hard work though, and several years have toughened Waverly up like any other Career.
Tactics: May or may not join the Careers after what his father says about the Games, only if it is to his advantage, and will likely secretly abandon them later.
Strengths/Weaknesses: Despite being rather muscular, he is quite agile from climbing the rigging. He is also adept with a sword and knives from fighting off pirates, but he isn't very good with long-range weapons, like a spear or a bow. May not last long without a constant source of water, but he won't hesitate to eat fish raw if he has to. Other meat, he will definitely cook.