Think you're obsessed with The Hunger Games? Time your obsession by 50 and thats how obsessed I am
I AM BACK! Sorry I've been away spending time on stardoll (yeah I'm that sad) and doing acting and stuff so yeah I'm back for good....I think?
Hey, My name is Emily and I am totally obsessed with The Hunger Games and also The Hunger Games Adventures... Okay, basically obsessed with anything to do with The Hunger Games! I also love this wikia and one day dream to be more than just an ordinary member! I mean being a chat mod,rollback or maybe an admin would be my dream... So I can spread my obsession-ness and happiness throughout the wikia! Oh yeah you can call my catnipkatniss, toaster, Emily, Emz, Ems, Em... Well anything you like really... Apart from mean stuff... Obvs!♥
Oh and maybe one day I can make everyone have pretty profiles and talk pages. The wikia would be a much prettier and happier place!
Current Status: Being So. So. So. So. So. (x100) BUSY! I have gone from 7 hours on my laptop a day to about 1. I have no idea what I am doing!
My dreams and ambitions in life is to one day have a healthy and happy family which is kind of stereotypical for most girls, I've always wanted to be an actress though I would love to be in the 2020 Olympics, though If I can't make them I would love to be in the 2024 Olympics. If I were to be in the Olympics my event would be either be the 4 x 100m womans relay for Team GB or the womans team / single archery. Though I am also good at other athletics such as pole vault, hurdles and 200m womans sprint. Erm...

Oh yes, there can be miracles When you believe Though hope is frail It's hard to kill
Who knows what miracle You can achieve When you believe Somehow you will You will when you believe
Lyrics By Mariah Carey / Whitney Houston
I remember tears streaming down your face When I said, I'll never let you go When all those shadows almost killed your light I remember you said, Don't leave me here alone But all that's dead and gone and passed tonight
Just close your eyes The sun is going down You'll be alright No one can hurt you now Come morning light You and I'll be safe and sound
Don't you dare look out your window darling Everything's on fire The war outside our door keeps raging on Hold onto this lullaby Even when the music's gone
Just close your eyes The sun is going down You'll be alright No one can hurt you now Come morning light You and I'll be safe and sound
Just close your eyes You'll be alright Come morning light, You and I'll be safe and sound...
Lyrics By Taylor Swift... May not be inspirational But I love it..
Victors Of The Following Games

The Tribute Games / Chaff /

The Mentor Games / Enobaria /

Mysims 104th Games/ Summer Harriet

And a lot more.. Please add ;)

Arianna Mae

District 1

Age - 17
Looks - Long blonde hair with a slight curl, Green eyes and slightly tanned skin

Skills - Speed, Strength, Archery and Spears

Personality - Sweet, Funny, Sadistic, kind and Ruthless

Weakness - Swimming

Interview Angle - Sexy and Sweet, Saying how honored she is

Bloodbath - Kill as many people then stay with the careers with all supplies and weapons

Thalia Combe
District 2


Age - 16

Looks - Dark long brown hair, blue eyes and porcleain white skin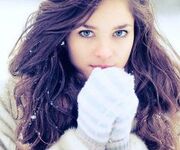 Skills - Knife Throwing, Archery, Strength, Speed, Seduction (Ok...Not too much ok! :P)

Personality - Sweet, Sadistic, Sarcastic, A Tease and Short Tempered

Weakness - Short Tempered / Family

Interview Angle - Sweet mixed in with some saracsm and show off her sadistic personality

Bloodbath - Run in with the careers and kill as many possible. Set up camp at the cornucopia and don't let anyone take her weapons.

Chariot Ride - Wears a short gold dress which when she turns around looks like she is wearing full gold body armour. The chariot also shines like a star, she will wave to the crowd and maybe even blow kisses.

Wren Hayes

District 2

Age - 18

Male

Weapons - Swords, Knifes and Snares

Looks - Ruffled dark blonde hair, tanned skin and an evil smirk

Skills - Strength, Running, Hiding, Killing and edible plants

Personality - Cocky, Sweet, Sadistic, Sarcastic and humorous

Weakness - Very, short tempered
He placed 6th in RueButtercup's games

Perdere *Per* Casey
District 4


Age - 15 / 16

Looks - Long light brown hair which is wavy, blue eyes and tanned skin from days at the beach
Weapons - Tridents, Knifes and Spears

Skills - Knots,Traps, Swimming, Fast and Edible Plants

Personality - Sweet, Funny, Shy, Sly and Intelligent

Weakness - Family

Bloodbath stratergy - Grab supplies then run off, making many traps on the way

Interview Angle - Shy, Sweet, Funny and Sly

Callie Casey

Age: 14 / 15

District 5
Looks - White/Blonde hair that is up to shoulders, Brown eyes, Pale skin and bright pink lips
Weapons - Eletrical Items, Spears and Knives

Personality - Cunning, Sly, Devious, Shy, mysterious and brave.
Skills - Eletrical Items, Mines, Running, Edible Plants

Weakness - Swimming (Because Eletricity and Swimming don't mix...Never mind)

Bloodbath Stratergy - Grab supplies and weapons then run and hide in the trees. Following tributes then killing them.

Interview Angle - Sly, Mysterious, Cunning and Brave
I am very random. I guess it's just in me. So... basically I love reading and playing games, well my dad works on a computer games magazine so I guess O was brought up with playing games like Call Of Duty to Mario Party to Super Mario Bros. 2. I also love fashion, fashion describes who you are as a person and I really love it. Some of my favourite brands are, Tommy Hilfiger, Jack Wills, Hollister, Aeroposable, Abercrombie, Diesel and Louis Vuitton (Not that I have any :P) I also love movies! I own over 300 blu -rays and have watched hundreds of great movies in my life! There are so many I love from classics to disney to horror, I love all types!
So I go to acting school and I am in a tv / film / commercial so if I'm in another episode or commerical or in a scene of a film I will send the link on here for you all to see!
Even though I am not a rollback, Chat Mod or Admin I would love to be one of them some day. I have been banned from wikia chat once by accident on this wikia though, But being one of the three would be amazing. Even an admin would be my online "dream!" I always report users for vandalism, trolling, etc and as soon as I see something being vandalised I banish it asap!
Everderp - How the hell could I forget ALICE?! This girl is very very random and makes the most awesome...ness profiles! She is so cool and funny and I absolutely adore her and every single word she says! She makes me L.O.L Rueforever - She is my bwestest fwiend. Lol jokes. Lauren is soo cool. She is my role model XD Srish - I don't write the numbers coz I forget them. But Srish is soo cool and makes the best games ever! CallamD97 - He...well...our tributes seem to get along. Plus...He liked my drawing! XD Hello / Leah - She is soo cool, we made a blog together and a wikia! Awesome team clato fan Cato Rocks! - His username justs kicks does it not? Sandj3335678 <----- Awesome Duck!! Rosemelrose -She's a fiesty nugget :P But....also an awesome king nugget! Rainbowshifter - One of the first people I knew,I first met her on chat with Justafox and Scar! Raiiinnniiiiieeee <3 <3 Me! <----- Now how can I know who that is? I know I'm awesome...But wait...I see a little duck hiding..Who is it? Katelyn.danita - Because she's boss like that and wrote it in red and is better than all these other wannabe mofosss!!!:3 *Plus you're also one of the first people I met on here.:3* District3forever - This girl is so awesome and cool! Love this gal! GlimmerandSparkle -She is so amazing, and she felt like writing this, but is gonna stop now because she's lazy:) CAREERGAL06- 'cause i like bein' peoples friends if you want you can add your name to my list :D Rainfacestar - Omg, I love this girl! She is so awesome, along with everyone on this page =D Oblivion101 - My newest friend! An awesome person who is really kind and an awesome chat mod! iluvgale - This girl is hilarious! She is awesome an amazing mod! Scarlett123 - One of my best friends and the first person I met on this wikia back in april. She is such a kind person! Justafox - An awesome chat-mod who I have known since I joined back in april and one of my best friends. Mysims - Andy is an amazing friend who will always be oen of my best friends on this wikia whatever happens Nommyzombies - Cass is so funny and I just love her! She's one of my best friends and I <3 that gal! Flowers101 - Lily is so funny and random just like me! She is an awesome friend And a lot more who I haven't mentioned, please put your name on here as you class yourself as catnipkatniss's/my friend!
If you want one

Go on the internet Or ask Everderp, Scarlett123 Or Me
 Other Awesome people that make profiles include Everderp and Scarlett123, Without The Internet and Alice I wouldn't have got such an amazing idea.

I thank Everderp for this awesomness!
The iPod quiz
Edit
1. What do your friends think of you?
Your Love. Diddy Dirty Money. ERM?
2. What does your family think of you?
In Da Club. 50 Cent. What.. I've never been to a club!
3. What do strangers think of you?
Hiding My Heart. Adele. Erm...
4. You think about what constantly?
Only Girl In The World. Rihanna. Right, well not exactly..
5. What do your parents think of you?
Skin. Rihanna. No Comment
6. What will you dance to at your wedding?
Nothing But The Girl.Alexandra Burke. Right well... What?
7. What will they play at your funeral?
Love You More. JLS. Well better than track number 4 whatever that was o.O
8. How will you die?
Higher. The Saturdays FT Flo Rida. I will die on drugs?
9. What's the one thing you're proud of?
All I want for christmas Is you. Mariah Carey. No Comment
10. What's the one thing you're ashamed of?
Denial. The Saturdays. Oh god.
11. What makes you cry?
The Flood. Cheryl Cole. 1. How did she get on here. 2. What flood!?
12. What makes you laugh?
Merry Christmas Everyone. Shakin Stevens. I suppose if someone said it when it wasnt XMAS it would be funny... Or not.
13. What do you dream about?
Gotta Make It To Heaven. 50 Cent. Omg that actually makes some sense!
14. Are you in love?
Ave Maria. Beyonce. No Comment
15. Will you get married?
Superhero. JLS. So I marry a superhero or wait... this makes no sense!
16. What do you like to do in your spare time?
Radio. Beyonce. Erm I guess listening to my radio then?
17. Do you like to watch television?
Amnesia. Cheryl Cole. WTF.
LIFE STORY:
Opening Credits: The Circle Of Life - Lion King - Just is okay?!
Waking Up: Wake Me Up Before I Go Go - Wham - Yep I like this song xD
First Day At School: We Are Young - Fun
Falling In Love: Love Story - Taylor Swift
Fight Song: Girlfriend - Arvil Lavigne - Erm we are fighting over a boy?
Life's OK: Teenage Wasteland - Alexander Ludwig -It just is... OKAY?!
Getting Back Together: Ladykiller - The Saturdays - Yep.
Wedding: Kissing You - Romeo and Juliet :3
Birth of Child: Miracles - Mariah Carey - Erm..
Final Battle: Kick Ass - Mika?! - Didn't know it was Mika but there you go
Kids grow up: What Am I gonna do? - The Saturdays
Death Scene: When You're Gone - Arvil Lavigne
Funeral Song: Safe and Sound - Taylor Swift
End Credits: End Credits - Chase And Status... Haha Or Forever Is Over - The Saturdays
Thanks For reading my profile

It was hard to make So I hope you liked it!
Thank you so much for reading or even clicking on my name! It means alot to me to even be known by at least 1 person on this wikia. So spread the word. Pancake Fever! Okay that didn't work...
The Awkward Moment When You Realise That All You Do Is Talk A Load Of Junk
I spend most of my life sleeping, on my laptop and doing sporty things :3 But I'm mostly on my laptop... If I told you I spent 18 hours on here on a day would that scare you?!
Non Hunger Games Related Things Television Shows: 1. Doctor Who 2. The Big Bang Theory 3. The Middle 4. Modern Family 5. Family Guy, American Dad and The Simpsons are joint 5th ;D Films: 1. The Hunger Games...Duh 2. Super 8 3. Love Actually, Well at Christmas 4. Wild Child 5. Any Josh Hutcherson Movie...Yep. Colours: 1. Blue 2. Green 3. Orange 4. Red 5. Purple If you want to ask what one of my 5 favourite things are than just add it to this list or send it in a message ;D