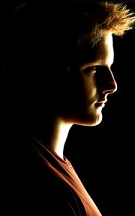 Ok, so I seem to be good at matchmaking... If you like someone who gets on here a lot, just let me know, and I'll set you up :D note: I have succeeded many times in the past, so don't feel like I'm giving you horrible advice...

Ok so here's my page, I guess. I've been on this wiki for more than a week and not put anything here. If you get on chat very often, you probably know me. So about me.... So anyway, about me. I'm twelve years old, and extremely obsessed with the hunger games. More obsessed than anyone I know personally offline. I'm glad here there's people who don't tell me to shut up about The Hunger Games. So enough about me, I'm boring and obsessed with reading, and get good grades. Not much to read about. So some of my favorite users. Sorry if I forget you, just let me know, and I'll add you if you want.
Check out my story http://hgfanon.wikia.com/wiki/User_blog:PiGirl/Clove_and_Cato:_A_love_story

Skyandbray- I seriously hate you more than any human on the face of the earth right now. I have no idea why I liked you so long, and thought "why would anyone hate him, he's awesome?" I hate you.
Thomasb97- He's a great friend but IM SO JEALOUS THAT HE MET ALEX LUDWIG!!!!!
Primrose33- your a great friend and really sweet. One of my best friends here
Purplegirl23- your really fun and nice, even though you are a little emotional at times.
Hnhnh2- your really creative, an AMAZING author, really nice, awesome, and kinda sexy ;)
~I~Am~Rue~- your pretty new and I don't know you that well yet, But your really nice and sweet, and I can tell we're gonna be great friends,
Mikalmt- I don't really know you too well, but your funny, nice, and Aladdin
Moon Beam- your a great chat mod, and a really great person.
Don't have time to add more now, let me know if you think you belong here :)
My favorite pages
Edit
Add links to your favorite pages on the wiki here!
Favorite page #2
Favorite page #3