"I am it very clever"
―Me failing on chat
I am currently too busy trying to be a manga writer
Edit
So sorry if you need me.
I'm Rainbow Shifter and I love wikia but I am mainly on this wiki and Pokemon Wiki (I'm an admin there and here)!  Anyway, I do a lot of editing and contributing on Hunger Games Wiki and you will find me on the chat most days and I love it (even when there are arguments and when I get bombarded with private messages). If you have any questions about anything on this wiki then please feel free to contact me via my talk page where I will answer you the best I can. My main speciality with answering questions lies with the topic of mainspace but I can help you with other things, just most people ask me about that.
Because I am active on many different wikis, I have a rotationary system where, for about a couple of days, I just focus on that one wiki and try and help best I can. I hope that this will explain if I have been absent from the wiki for a bit (but I still love you all... Maybe!)
Here are some nice little clicky things for you to click on. Don't make me beg you to click on them, cause I will stoop that low!
What do you like most about me?
Awesome Stuff!!!
Edit
Awesomest People
Edit
If I forgot you then please feel free to add yourself along with why you are one of the awsomest people. Just because you aren't on the list doesn't mean you aren't awsome! Also this is not in order.
Scarrie - My Roleplay buddy and long time Clove lover
Lukey - One of my BFFs on here!
Katie - Founder of my favorite roleplay wiki.
Polinarose - Loves my Pain Games so much!
Silentstabb - Awsomest owner of TVG
Thresh - Love the name, he loves my games and I love his games.
Glimmer - Loves my games, I love her.
Mallie - Victor and HUGE fan of the Pain Games!
Bella (cupcakesrule) - very happy and brittish. creative too. She also wrote the thing about her on Rainbow Shifter's profile.
Rainie - One of the awsomest people ever! We share the same nickname: RAINIE!
Catnipkatniss (Now PeetaPancakes) - I still remember that day when Justafox, me and her were all on chat and she was new!
Andy - The most awesome person ever is Mysims (Andy) and I await your return to this wiki!
Movie - All time Pain Game Vet and all time greatest person!
Ryan - He is a caffeine filled editor with a passion for The Hunger Games and me! (HAH maybe just one of thse things)
Zack- Über mod, über guy and kinda creepy with Ranger.... -_-
Fluffeh- The best rugby tackle hugger in the history of the universe. I miss you alreadeh.
Wes- Agrees with me on things and is really funny.
Anna- Yes, yes you can be here! She is an awesome mod and friend and I would never EVER forget her from my profile..... EVER!
Alice- AKA, Jade's secret crush <3
Beetee- Mah little Beetroot lover who is so impressed at my amazing nickname making skills.
Oli- We fangurl about Jack Quaid and share most of the same interests... Except the fact that all grammar should be perfect when on chat.
Pokemon Wiki (Admin) *active*
The Pain Games Wiki (Admin, B-Crat)
Harry Potter Wki
WoW Wiki *active*
And many more!
Bulbapedia (NIWA) *active*
SmashWiki (NIWA)
Dragon Quest Wiki (NIWA)
Wikipedia *active*
WCRPG *very active*
HEXRPG *active*
These are just random little tribute profiles that I did one time when I was kinda bored. Some are used in roleplay but some are not. I may finish these at some point.
District 1
Edit
Name: Jade Seeku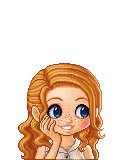 Age: 18
Info: Jade likes to look her best most of the time and she has a keen eye for fashion. She used to want to be a stylist for the Games but that all changed when she started to train. Jade loved training so much that it became her lifeblood and she did it almost everyday.
Weapon: Spear, Throwing Knives and Whip.
Token: Jade doesn't want a token in the arena because she thinks that it'll get in the way of her actually winning the Games.
Name: Sean Dansin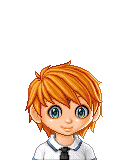 Age: 15
Info: Sean is hot headed and doesn't think a lot before he does stuff. He is a "brawl" type of tribute and hopes to rely on some of the other Careers to be clever. All he ever wanted to do was to be a tribute and -most importantly- a winner!
Weapon: Hammer, Sword/ Machette and Axe.
Token: Sean had a tatoo of a diamond put onto his forehead before he left for the Games. The tatoo is partly covered by his fringe.
Other: Sean went to the same school as Jade and trained with her as well so he knows her very well.
District 2
Edit
Name: Matilda Mir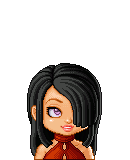 Age: 18
Info: She is one of the fiercest tributes in any of the Games. She started training for the games when she was six by throwing kitchen kinvies around the house. Matilda is quick and clever than most tributes and knows a wide range of survival skills as well as how to use weapons.
Weapon: Throwing Knives
Token: Nothing as Matilda doesn't want anything to distact her in the arena.
Name: Fernando Llan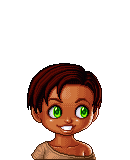 Age: 15
Info: Fernando is very sarcastic and likes to make comments about other tributes. The Careers find him funny and entertaining but he isn't the joker... Not by a long way! He loves to train and he wants to be the tribute who ends the Games in the shortest time.
Weapon: Sword, Hammer and Axe
Token: Nothing because Fernando has nothing he wants to take with him.
District 3
Edit
Name: Dolls Mgurf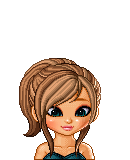 Age: 17
Info: Loves to read and most of her books are about survival things and war tactics. This could be very useful in the arena. Dolls is good at making friends which helps when she wants to be allies with somebody. Dolls would rather sit around and read her book than try and phsically train for the Games.
Weapon: Sickle and Awl
Token: A page torn out of one of her favorite books and folded neatly in her coat pocket.
Name: Michelangelo DeSantillo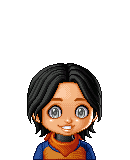 Age: 15
Info: An only child from a family of bankers, Mitch is pretty well off. One thing that he has that does not resemble his family is his eyes. He is very fast, but cant swim. He doesn't like verbally fighting, but isn't going to pick a fist fight anytime soon either. A lot of girl chase him, and he is constantly hit on by girls, so he tries to avoid popular people all together. But he likes hanging out with cool, calm, collected girls.
Weapon: Knives
Token: Nothing because everything he has means nothing to him
District 4
Edit
Name: Kipper (Kips) Luantag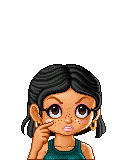 Age: 13
District: 4
Sex: Female
Personality: Kips doesn't see the point in training and tries to do anything that doesn't require any physical strength.
Strengths: She is very clever though and very quick both on land and in the water. Kips' skills include things like climbing, knot tying, throwing small things and other survival skills.
Weaknesses: Kips will not partake in any physical activities and thus is not very strong nor very good at hand to hand combat. Hr knowledge with weapons is also quite limited.
Bloodbath: If she gets in with the careers then hang with them, using them as a shield in the games and especially the bloodbath.
Games: Kips will act friendly and kind towards everyone, especially the careers and hope that she impresses them wit her knowledge of survival stuff and that they will like her personality. Although if this fails then she plans to be friendly with all the strong looking ones and hope that one will take pity on her.
Interview Angle: Like she has done with all her other tributes, Kipper will be nice and friendly and try to act like the little girl she really is. She is hoping her politeness and small hints of flattery will shine through.
Weapon: Small dagger
Token: She had her ears pierced with a fishook.
Name: Carlos Yuacke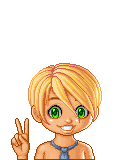 Age: 17
Info: Carlos is very much a hottie and a hunk because of his smooth voice, handsome face and muscular body. He is used to training in a large group of people and many tributes will be able to know what he is like because he would most likely train with every single one of them! Carlos is good at nearly everything when it comes to weapons plus he is clever.
Weapon: Sword, Hammer, Axe, Spear, Whip and Bow and Arrow.
Token: A small necklace with a heart on it given to him by one of his many lovers.
Links for my benefit
Edit
HEX RPG Textbooks
Edit