I'm a totally random and crazy soon to be 8th grader! In obsessed with Hunger Games, Harry Potter, and Maximum Ride! I love cooking, read too much (no seriously, ask my optometrist), and can't spell for my life! I'm a born again Christian, and I'm not afraid to say it! I'm also really technologically inept. I have NO idea how to get pics on here, but it's mostly because I'm on my iPad. My favorite district is 4, and I love sushi with all my heart!
(I mostly do stylists, but I have tributes too)
Me As A TributeEdit
District: 4
Name: Nikki Layla (made up last name)
15
Personality: silly, smart, observative, inquisitive, funny, logical,weird, adventurous, energetic, sensitive
Appearance: Asian, long VERY dark brown hair with red, brown, and black highlights, fair skin, rather short, fit, petite, skinny, glasses
Weapons: bow and arrow, karate, blow gun, throwing knives
Strengths: Fast, very flexible, strong, agile, climbing, memorization, logic, edible plants, swimming, smart, amazing upper body strength (I did at least 64 sit ups in 1 minute. Honestly.), hiding, tiny
Weaknesses: asthmatic, afraid of huge bugs
Interview Angle: Sweet, charming, polite
BBS: Grab a pack and run to find your alliance
Token: A small purple rock
---
District 1Edit
Laurel Dunbryll
Age: 17
Gender: female
Appearance: Petite but not short, flowing Platinum blonde hair, muscular but not grotesquely, thin, gorgeous
Personality: Laurel is very sweet and charming, and can lie her way to the top. She doesn't like competition, and wants to hold the affections of the best boys. she pretends to be perfect and kind, but truly is lethal and cruel. She is only nice to fellow careers, and acts like other tributes are scum.
Backstory: Laurel's older brother, Greg Dunbryll, was killed in the hunger games when she was 4. She saw his gory death on TV, and had nightmares about it for a long time. Then, one day, she woke up, and started training vigorously every day for hours, learning to be fit, strong, and a killing machine.
Weapons: sword, knives, bow and arrow
Strengths: climbing, swimming, hiding, she knows which plants are edible or can heal, incredibly strong for a girl, accurate, flexible, good survival skills(fires, hunting, etc)
Weaknesses: afraid of spiders and huge beetles, still has nightmares about losing Greg. Bad at tying knots
Interview angle: charming, funny, alluring
Bloodbath Strategy: fight with careers and ally with them.
Token: A quartz pendant she found as a little girl with her brother. She thought she had found a diamond at the time.
Training: She will flip, cartwheel, round off, and then walk on her hands into the training area. She will then do a back walkover and land gracefully in a split. Then she will run extremely fast and pick up a bow, and vault onto a balance beam. She will hit the dummies on the other side of the room (60 ft away) in their hearts, and tie a difficult knot onto an arrow. She will shoot it at the ceiling, and swing on it, knocking over several dummies, then throwing knives at them while still on the rope. She will jump to the ground, then absolutely anhilhilate 8 dummies with a sword in 1 minute.
District 2 Edit
District 2 Tribute
Demetria Callitor
Age: 15
Gender: Female
Looks: large brown curls with red highlights, hazel eyes, tall, confident, fit, thin, fashionable, beautiful
Weapons: spear, knives, bow & arrow
Strengths: climbing, weapons, fast runner, flexible, very likable, amazingly accurate aim, knows plants well, wonderful at acrobatics, stealthy, unbelievable night vision
Weaknesses: swimming, complete darkness
Personality: Demetria is a kind of Tom-boy meets diva. As a child, she was a tomboy, and was one ready to get down into the dirt. She loved to play, and was in every sport she could be in. But as she grew older, friends changed, and she wanted to fit in. So she bought all the clothes and jewelry, and acted like another popular girl. She missed getting dirty in softball and soccer, as the only socially accepted girly sports were tennis and gymnastics. Though sweet and happy, her witty exterior only masked the longing that she could go back to what she used to be. Of course, Demetria still started becoming like the popular girls. Devious, cunning, and always willing to betray her "friends." Great at acting, and could pull you in with ease, only to snap your neck. She's flirtatious and the kind of risky girl who loves attention. Not overly obnoxious, can be rambunctious.
Background: mayors daughter, rich, trained for games whole life, happy childhood
Interview angle: funny, smart, beautiful
BBS: Get supplies on the outskirts, find alliance, run. Eventually, run away from alliance with supplies, and feign death. Kill a non-ally to make the cannon.
District 3 TributesEdit
Name: Preston Emery
Male
D3
17
Personality: Though considered a geek for his high IQ and rabid reading habits, he is sweet and not awkward. He's caring and shy, but once you're around him, can be actually really funny.
Backstory: Preston is incredibly smart, and is always absorbed in something ltechnological. He is extraordinarily attractive, but he is so geeky he doesn't realize it when girls are hitting on him. He never liked the hunger games, but was the oldest in his family, and had to take care of 3 little siblings.
Weapons: anything techy, spear, bow and arrow
Appearance: Combed black hair, gorgeous black eyes, pale skin, dresses casually, doesn't look the least bit like a nerd, tall, muscular
Strengths: strong, climbing, can set up land mines and stuff, very attractive, very fast, knows plants, impossible memory, Smart beyond belief, accurate
Weakness: can't swim, naïve
Interview angle: smart, geeky
BBS: grab what is close to him and run away. Find a good alliance
Training: When he walks into the room, he grabs some wire, a leaf, and some twigs. In only a few minutes, he makes a bomb, and throws it at the dummy. For a moment, nothing happens. Then, the dummy explodes, and spikes are sent into the other dummies' sides. Several bullseyes are gotten by him throwing his spear. He will then complete the plants test, acing it in only a minute. For his finale, he will tie something to an arrow, and shoot it at the ceiling. The arrow falls short of the ceiling, and the Gamemakers snort, prepared to give him a low score. Then, the arrow explodes into a firework, spelling "D3!"
District 3
Enigma Fay
Female
18
Personality: quiet, mysterious, sneaky, alluring, magnetic almost. Very intelligent and sly. Graceful and elegant.
Appearance: silky dark brown curls with lighter streaks, flawless milky skin, perfect white, alluring smile that makes boys go crazy, very curvy and fit, petite, muscular, extraordinarily beautiful
Backstory: Enigma is a heartbreaker back home. She gives boys a saucy grin here, a mysterious wink there, and every boy wants her affection. She has never had a boyfriend, but many think she's theirs. She is very athletic and her parents made her train since before she could walk. She's very rich, but dresses casually yet fashionably.
Weapons: bow and arrow, spear, blow gun, knives (both kinds)
Skills: magnetic to boys and sponsors, impossible accuracy, very strong, small enough to slip through the tiniest spaces with ease, extremely flexible, very quiet when moving, can kill someone with ease, extremely fast, intelligent, swimming, clmbing
Weaknesses: allergic to cats, asthmatic
Interview Angle: mysterious, beautiful, enigmatic (duh)
Token: an obsidian bracelet
BBS: Get a group of admirers and make them get lots of supplies for her and ally with them. Kill them off one by one, telling the others "less competition," and when 1 is left, kiss them and stab them in the stomach.
Training: She will gracefully walk into the room, and select some knives. She will start throwing them at bullseyes and at the dummies, very fast, and very accurate. Then she will shoot down the thin thread that holds the dummies up with a bow and arrow, and while they are still falling, shoot them in the heart. Then she shall run very fast and start killing dummies with a knife, brutally. She will demonstrate her ability to identify different plants, then show her climbing skills on the tree. When she is finished, she will elegantly bow and leave with a saucy smile.
District 4 TributesEdit
Name: Mistalia "Misty" Caliden
District 4
Gender Female
Age 17
Personality: Misty is really sweet and kind to her friends and family. To her allies, she loyal for the most part, but will turn fast. Very brave and determined, and unwilling to let anyone get in her way of winning the games. She is kind of a girly girl, who is self conscious and flirty. She's very intelligent, but chooses to hide it behind a popular girl persona. She enjoys solving problems and reading, but pretends to be an athletic supermodel kind of girl
Backstory: Her older brother won the games when he was her age, and she's always lived in his shadow. So Misty set out and trained her heart out so she could win and finally shine. Many boys have a crush on Misty, but she often doesn't return the affection.
Appearance: Tanned, long silky golden brown curls. Petite. Muscular. Thin. Beautiful ocean blue eyes. Gorgeous.
Weapon: Throwing knives, bow and arrow,spear, trident, nets
Strengths: Misty is a good swimmer and climber, and she has deadly accuracy. She is lightning fast, and very flexible and strong. She is very smart and clever, and can think of solutions quickly. She's very determined, and is extremely willful. She spends a lot of time in the woods hunting and gathering different plants, even though she can afford to buy food at the market. She knows a lot about surviving, and can tie impossible knots, make fires with damp material, and find food and water sources.
Weaknesses: If she gets too attached to someone, she startes caring for them and loving them, and would never be able to hurt them. She always freaks out when she is in a small, dark space. Also, she gets really annoyed when people are whiny and full of self pity.
Interview angle: sweet, funny, clever
Allies: Careers
Token: A small chipped seashell with a pearl in it. She found it the morning of the last day of her brother's hunger games, and took it as a sign that he won. He did.
Bloodbath strategy: Grab some knives and wait on the outskirts to kill non-careers.
Games Strategy: The 2nd night, kill 2 careers while keeping watch, and framing the death on the other tribute by saying the first one killed the other one, and tried to kill her too.
Training: she will run into the room so fast the Gamemakers almost don't notice her, and climb to the top of the fake tree in 30 seconds. On the way, she grabbed a bow and knives. She shot the arrows at the super thin wires holding the lights up, and makes the lights come crashing down. Then, she will flip down from the tree, land in a split, and lob her knives 50 ft away... Behind her. They land in an unmistakeable "M". She will jump on a trampoline 10 ft into the air, and shoot arrows that form an unmistakeable "C" right on the wall behind the Gamemakers. She will then bow, and flip all the way back out.
District 6 TributesEdit
District 6 Female
Redinda "Red" Pearl Jameson
16
Personality: Red is a huge tomboy, and very adventurous. She's tough, and loves working in a mechanic's shop. Never afraid to get her hands dirty, and always a hard worker. She hates cheaters, and finds it horrible to cut corners or to lie. She's very sharp, and can tell when people are lying just by hearing their voice- no matter how smooth. Very good with cars and crafts alike, and can fix about anything. Great student and has remarkably good judgement. She's very brave; spiders or bugs don't scare her a bit. Never sulks or is whiny, and holds her pride and honor above everything. When in trouble, she handles things calmly and logically, thinking of the perfect solution. Though she has a tough and rowdy persona, she can be shy and sweet when it comes to boys. She's great with little kids, and any child loves her. Not very popular, but has her own circle of friends.
Backstory: Red's name was perfect. Her tuft of red hair at birth and her fiery passion was purely coincidental- they had picked out her name before she was born. Redinda was serendipitously her grandmother's name, which foreshadowed Red to a T. Her parents own a shop that builds hovercrafts, and since birth Red has been a mechanic. Starting by handing her father tools, she learned the ways of building, and has a gift of understanding machinery. When her father died in a car accident, Red took over the shop and worked from 5pm-1am on weekdays, and 8am-5pm on weekends, at the shop, only stopping for food. It was exhausting, but she learned to adapt to the rigorous lifestyle. She once had a sweet, handsome, and smart boyfriend, but she caught him making out with Trina- her lifelong rival. Since then she hasn't liked many guys, but there's always hope...
Weapons: Red makes delicate and complicated traps out of scrap material, that can kill animals or humans. She also throws knives, but can stab just as well. Her best weapons are her swords. She prefers having two thin sabers, but can use a single thick one too. Any mechanical tool can be used to Red's advantage as well.
Skills: She's very fast, and her hands are even faster. Making traps, crafts, or cars, Red can do it. She's quite flexible and agile, great at dodging and running at the same time. She's tougher than most girls, and has plenty of nerve and courage. She's a great climber, and can swim too. She's got perfect aim, and perfect balance. Her mental strength surpasses most, and she has amazing logical abilities. Shes very strong and can lift heavy things with ease.
Weaknesses: Red is NOT a car person. Ever since her father's death, she's stayed away from cars, and would rather walk. She also cares greatly about her pride, and to her death she wishes to be noble.
Appearance: Red, obviously, has red velvet hair. It's wavy, and she usually keeps it in a high ponytail and out of her face. Her eyes are a rich green, and her skin is an untouched ivory from her lack of sun in the workshop. 5'7, with a healthy and muscular body.
Interview Angle: Talks about her family and how hard she had to work. Be brave and humble
Token: A small rubber band. Though the Gamemakers think it's perfectly safe, if Red gets a hold of some wire, she can make a trap with those 2 items, and she can kill tributes and animals alike.
Allies: Red prefers to ally with her district partner and NEVER trust the careers. Even if they ask her to ally. She also likes D7 and D3 a lot. Although D5 is not to be forgotten. She prefers tributes who are intelligent and clever, rather than burly.
Strategy: For the bloodbath, she will grab a pack or two, then run off to find allies. Make lots of traps to catch tributes and animals.
District 9 Tributes
Edit
D9 Female
Chrysanthemum "Chrysa" Knight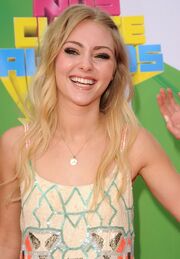 16
Personality: Gentle, but determined and brave. Always has a kind word for everyone, but sometimes there is that occasional person that pushes her buttons, and her temper can show through her normally carefree and happy personality. Sometimes she can get sad, thinking of her past, but her energy usually pushes it aside. Her sadness is known by only a few that get close to her, and even though she is friends with basically everyone, no one is truly close to her. When in the face of fear, she is always calm and rational, and knows just what to do. Her geeky personality sometimes shows, but she has always wanted to cover it up, because she used to be made fun of for it. Through and through, she's a loyal friend who can see into your heart and ultimately find your true weakness. She's very intuitive, and when someone is hurt, no matter how good a liar someone is, she can tell. She's got a great sense of humor, and always knows what to say in a tense situation. Chrysa never falters in humiliation, but is hurt inside. She's good at putting on a brave face for the sake of others. Her kindness is undeniable, and she cares for the weak.
History: Her emotional pain started when she was 6. She witnessed a public execution of a thief, and cried a lot after. Her parents were never the most loving, and sometimes abused her physically and emotionally. Beating her, telling her she was scum, getting drunk and hurting her. She finally ran away to live with a friend, never saying what had happened at home. Though her parents were awful, she still loved them and didn't turn them in.
She started training when she was 10, realizing that in a few years, she might get reaped. Money was scarce, so she started hunting, something totally new to her. At first, she was dead scared, but was inspired by the story of Katniss Everdeen, and ventured further and further. She became quick and Strong, and learned the forest's ins and outs.
Weapons: Bow and arrow and knives (both)
Strengths: Chrysa is very brave, and can stand pain much better than others. She's very good with her weapons, and is confident. She knows survival skills better than most, and can make fires, knots, and knows lots of edible plants. She's good with minor healing, like scrapes and fevers, but nothing difficult. Hunger is natural, and she requires less food then most her age. Her resourcefulness is also very handy, and she can turn some tin cans into a shelter. Agility, reflexes, flexibility. She's a decent swimmer and an okay climber, but she has her limits. Her courage and intelligence are her greatest strengths.
Weaknesses: She can only climb about 30 ft heigh, and she can only hold her breath for 2 minutes if she's extremely lucky and rested. Her pain can make her go silent, and when she meets someone that really upsets her, she can have a temper.
Token: a small grain from the first wheat stalk she harvested. It is preserved in a glass heart shaped locket.
Appearance: long silky caramel hair with blonde highlights, soft blue eyes with silver flecks, smooth rosy cheeks, flawless cream colored skin, tall and elegant, muscular and healthy, pink rosebud lips that are often in a smile, very pretty
Interview angle: brave and confident. Smart and clever.
Bloodbath Strategy: avoid main bloodbath but grab small things on the outskirts, find alliance
Games strategy: lay low with alliance until the end
District 10 TributesEdit
District 10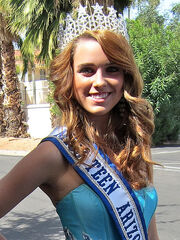 Rhea Parish
Age: 16
Personality/Backstory: Rhea is your average perfectionist. She is an over achiever, always wants to be the best and get the best. A popular, with the attitude that fits. Though mean and snotty, she's smart. With her friends, she's mischievous, with an edgy side. When it comes to boys, she's sneaky, and plays with their hearts. Though she can be mean, when its who she loves, she is sweet, tender, and caring. Hiding under a façade of indifference, she secretly falls for guys that have pure and perfect personalities. But mostly, she acts snarky and sharp-tounged. Of course, being from 10, she's hardy and strong. She can be cocky, but loves animals. She bears killing them because its her job. And, to her displeasure, she is good at it. After the Capitol arranged for her father, a rebel, to die, she has loathed them. But she acts like a good little citizen, and butters them up, always complimenting the Capitol and the Peacekeepers in public.
Weapons: She can handle most weapons or tools found in a barn, but prefers her whip and spear.
Strengths: Strong, fast, and smart. She's always good at keeping a poker face, and acting to her own agenda. Master of trickery and double crossing, and can do it without their knowledge. Her hard work made her muscular and lean, with agility. Great with her choice weapons, and is quick thinking. Knows plants, and can heal minor injuries.
Weaknesses: Even though she's a straight A student, she struggles with ADHD every day. She has a short attention span, and gets distracted easily.
Bloodbath Strategy: Grab what she can, and find her alliance.
Alliance: Careers, if they let her in. If not, she would ally with the other tributes whom she deems useful (3, 6, 7, and 10 usually)
District 12 TributesEdit
District 12 Tribute
Andrew Byron
Male
18
Personality: Strong and silent type, not talkative, forgiving, sweet and nice to younger kids.
Backstory: His father owned the town bakery, but then he suddenly had a heart attack. Andrew had to sell the bakery, and live on his own, selling herbs and meat he hunted. He was always quiet, but very sweet and loving to little children. Andrew kinda has a crush on Candace Rellini,
Appearance: olive skin,dark brown messy hair, ashen skin, from the Seam, very tall, very muscular
Weapon: sword, axe, knife
Skills: very large, fast, knows plants well, hunting. Swimming, accurate, extremely strong, smart
Weaknesses: kinda heavy, not a good climber, little children
Interview angle: strong and silent
Token: the piece of wheat his father was pressing when he died. He keeps it in a small vile in his pocket.
District 12 Tribute
Candace Rellini
Gender Female
Age: 18
Personality/Backstory: She has always hated the games, and loves Andrew Byron. She wanted to rebel against the games, and impress said cute guy. So she volunteered, hoping she could win the games and shame the Gamemakers in some way like her hero, Katniss everdeen. But then the cute guy was reaped. Candace is used to being hungry, but she knows how to feed herself. She's quiet, but really nice. She can judge someone's character amazingly well, and her mind is extremely quick.
Appearence: long blonde hair, bright blue eyes with long lashes. Tan. She is so shy, and keeps her hair in her face, hiding her beauty. She is tall and strong, but always slouches.
Weapon: bow and arrow, axe
Skills: is smart, quick, can climb trees, knows plants, hides well, amazing at healing, can find trustworthy allies
Weaknesses: cant swim well, very impulsive
Interview angle: smart, witty
Bloodbath strategy: grab stuff off the outskirts and run.
District 13 TributesEdit
D13
Female
Soldier Kendra Falino
16
Personality: Smart, clever, sly, sneaky, mysterious, seductive, funny, flirty, tough, brave, confident
Appearance: lush silky red curls, beautiful sparkling green eyes, flawless porcelain skin, curvy and petite figure, 5'5, beautiful in every way, muscular, fit
Backstory: Kendra is a runaway from D10, and is a soldier. She is one of the best soldiers, but she constantly gets annoyed by the boy soldiers trying to hit on her. She is tough, and used to be whipped a lot for speaking against the capitol and poaching.
Weapons: gun, blow gun, sword, bow and arrow
Strength: high stamina, pain endurance, experience, climbing, swimming, hunting, plants, healing, stealthy, strong
Weakness: Not very fast
interview angle: seductive, gorgeous
BBS: grab a few supplies and run
Capitol Tributes
Edit
Captiol Female
Encyclia "Encie" Perry
Age: 16
Personaltiy/Backstory: Encie is a popular type of girl. Mean to unpopulars, arrogant, snobby. Everything you would expect from a Captiol girl. But underneath her layers of superficiality, Enicie is an intelligent, fun loving, and sweet girl. And shes afraid someone will find out. In the Capitol, people eat those kinds of girls up, and Encie just wants to be liked. Her parents are rich and influential, but only care about appearance. Encie likes to play lacrosse, soccer, softball, and track, but all are discouraged, despite her obvious skill. She has always dreamed of being important, and help the districts (who she has sympathy for), and desperately hates the Capital. Despite being a Capitol citizen, she prefers to look normal, but beautiful.
Weapons: Encie loves sports, and convinced her parents to let her take karate so she could do some sport, saying it was for self defense. She soon became a black belt, and mastered many other types of self defense. She can shoot a blowgun and usually hits bullseyes.
Appearance: (sorry, can't do lunaiis from my iPad) Long black silky hair, beautiful green eyes, flawless ivory skin, full pink lips, long thick lashes, petite, slender, usually wearing the latest Captiol fashion.
Skills: Master of many self defense techniques, and accurate blowgun user, Encie can protect herself. She's very intelligent, and many people underestimate her intelligence and agility. And she uses it against them. She's a great actress, and can lie fluently. Stealthy, and great at hiding. She can identify most poisonous plants, and is competent at worst with most weapons. She's a great swimmer and Very fast.
Weaknesses: Unconfident and vain, and is not the best trapper. She tires easily, and, being from the Captiol, she isnt used to being hungry. She can be jumpy, and is somewhat paranoid about dying. not the greatest climber, but can only if she HAS to.
Token: A charm bracelet with symbols for all the districts.
Diara Kenbloom- She was my first stylist in Happy Meadow's 100th Hunger Games. She got... 6th I think?
Tally Valentina- She is my favoritest stylist, because she got me a first in Katelyn.danita's 100th Hunger Games. She did D12 in that one.
Penny Summerglow- She did something in Katelyn's 100th too. I think D8.
Selena Arriety- She was in Epic Hobo's 250th.
There are more I just don't remember
Gamemakers
Edit
Diamond Leafby
Age: 27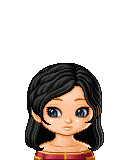 Miranda Serenity
Age: 24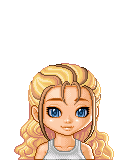 I'm sorry if I stole your picture, but I work on my iPad, so I can't make lunaiis. I will change it if it bothers the user who made it.
The 110th Hunger Games- http://thehungergames.wikia.com/wiki/User_blog:Readwritelivenikki/110th_Hunger_Games
Victor- ???
More Stuff About Me No One Cares About
Edit
I can make my tounge into... Well something with 4 points.
I hate the sound of styrofoam
My sister named her pinky Ivel
Im allergic to pollen, cats, bunnies, and lots of stuff.
My favorite word is cream. I just like the way it sounds.
I have a short attention span and don't like to read instructions.
You just wasted a lot of time reading this.
Users I Like Or Admire
Edit
Katniss&PrimSisterhood-She started out on the writing club wikia, but then mad her own! She's the sweetest, and awesome!
Dannoh403- He just rocks.
Epic Hobo- Aurora and Venus are so nice, and are amazing writers!
Katelyn.danita- She makes great tributes, and is a wonderful writer. I have had the pleasure of co-writing a game with her and several others.
Happy Meadows- We don't know each other well, but my stylist was in his games, and that was the first games I knew about. He's a great writer!
Whatrbooks- He's been in my games, I've been in his... And stuff.
You can ask me to add you. DON'T ADD YOURSELF. Do it and I will unforgivingly spam your page. You have been warned.
Victors Of My Own
Edit
Misty Calliden- Whatrbook's 99th Hunger Games!
Demitria Callitor- Robyn's 42nd Hunger Gamea!