SkyTimeGirl

Home
The west coast of Scotland
Gender
Female
Weapon
I'm a brilliant fighter and a skilled archer
Fate
Alive and well
Appearances
Everywhere!
Mentioned
All the time!
Portrayed by
Eloise Walker
My Tributes
Edit
These are my tributes for games. If the space listed for them is taken, you may change their district.
District 1 Male (Benny)
Edit
Name: Benny Oakling
Age: 12

Appearance
: Brown hair to his shoulders, large green eyes and bright freckles.

Backstory: When he was very young, Benny's mother fell addicted to Sleep Syrup and was, obviously, asleep all the time. His father was a diamond finder, always away and coming home with injuries until he was too injured to look after Benny. Benny's older brother Matthew got reaped for the Hunger Games and came 3rd Place, and his older sister Petee was the only person who could look after them. It was a rocky road when the mother passed away after consuming too much syrup and his father lost his arm in an accident, but now they all live peacefully.
Personality: Benny is extremely shy and quiet, and not talked too often. He's scared of loud noises, which won't help in the HG.
Weapons: Throwing Darts
Skills/Strengths: Benny is very good at dart throwing, climbing trees and camoflauge.
Weaknesses:Benny often freezes when he's scared, which won't help in the Arena, and is not good at killing people, full stop.
Ally?: Nope, he's a lone wolf.
District 1 Female (Katelynn)
Edit
Name: Katelynn Huxley
Age: 14

Appearance:
Long blonde and brown hair, often tied up; green eyes with deep red eyeshadow, bright freckles. Very beautiful.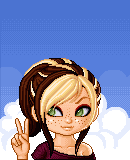 Backstory: Katelynn was orphaned at a very young age when disease spread through District 1. An old blind woman named Beatrice, whom her father hated, took her in and helped her rebuild her strength and courage. She attended summer camp and found she had a real talent for knife throwing, and she almost always hit the bullyseye. Also, she realised her skills as an escape artist and asked Beatrice if she could go in for Career training. Reluctantly, Beatrice agreed, and ever since she was twelve she has been training and waiting to be reaped. If she doesn't get reaped, she'll volunteer on her last HG.
Personality: Katelynn is a flirt, often using her looks to seduce innocent victims then killing them when they don't expect it. Everyone thinks Katelynn is a sweet, butter-wouldn't-melt little stunner but really, she is a ruthless killing machine.
Weapons: Throwing knives
Skills/Strengths: Katelynn is brilliant at knife throwing and is an escape artist pro. She also has physical strength and can hoist herself up large things like mountains and icebergs.
Weaknesses: Katelynn, whilst being sweet, has serious anger issues. She is also incredibly untrustworthy.
Ally?: Careers.
District 2 Male (Rory)
Edit
Name: Rory Lemner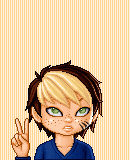 Age:
17
Appearance: Short brown and blonde hair, twinkling green eyes and very pale skin with a black tattoo on his face. Often crushed on by girls.
Backstory: Rory had a normal, casual backstory with his parents and little sister Maureen.
Personality: Rory is mean and moody, always uninterested in any conversation going on. But, unknown to others, he has very good hearing and can often hear other tributes' plan from several metres away and expose their stragedies.
Weapons: Sword, hand-to-hand combat
Skills/Strengths: Sword fighting, tree climbing, hearing other tributes' plans
Weaknesses: Fear of water, not a fast runner
Ally? Maybe his district partner, but normally lone wolf.
District 2 Female (Vixen)
Edit
Name: Vixen Rhodes
Age: 13

Appearance:
Long ginger hair, large green eyes, face caked in makeup, often in revealing dresses.
Backstory: Vixen's father was beheaded by accident whilst testing the weapons he made in the factories. Vixen's mother took his job and was also injured, so she dropped out and started working from home. Vixen and her older brother Johnny had to help. They never lived on much money, but when Johnny was reaped and became a Victor of the Hunger Games, they became extremely wealthy.
Personality: Vixen is your classic sassy chic. A girly-girl at heart, having her clothes mucked up with be in Vixen's mind more than being killed if she enters the Arena. She talks in a high, annoying voice and is often caked in makeup.
Weapons: Bow and arrows
Skills: Even though she's no experience, Vixen has found she is very good at making snares and traps with rope and wire.
Weaknesses: Can't survive in the wild for three days.
Ally? Nope. She'll be dead before she can make an alliance.
District 3 Male (Dimitri)
Edit
Name: Dimitri Bens
Age: 16

Appearance:
Looks like Rory. Close-cropped brown hair, bright green eyes, a tattoo on his face.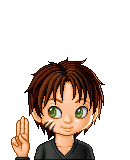 Backstory: Dimitri lived a simple life with his mother, father and older sister Clarise.
Personality: Dimitri is a humble boy, kind and happy, often helping others which may cost in the Arena. He'll let anyone be his ally which may result in fatal concequences.
Weapons: Trident, throwing axes
Skills: Dimitri is a very fast runner, and handy with a trident.
Weaknesses: Dimitri will let anyone ally with him and he trusts everyone.
Ally? Anyone.
District 3 Female (Clarise)
Edit
Name: Clarise Bens (related to Dimitri)
Age: 18

Appearance:
Clarise is goth and is very itimidating when you look at her.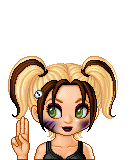 She has brown and blonde hair that is often tied up in bunches; she is obsessed with the color purple, so that's the color of her makeup; she has bright green eyes; and the small three-claw tattoo on the left of her face to mark she is part of the Bens family.
Backstory: Unknown to her family, Clarise was abused by her boyfriend when she was sixteen which has toughened her up incredibly.
Personality: Clarise is goth and very creepy, and can scare people to doing what she wants. She stopped speaking after being abused, and an angry fit ended up in her abuser being in hospital for three weeks. Clarise seems shy but can really hurt people when she wants to.
Weapons: Knives (non-throwing), slingshot
Skills: Clarise is a brilliant aim with the slingshot, and she can drive a knife all the way through the body. She also knows which places to stab or slit so the tribute weakens and dies quickly.
Weaknesses: Clarise has serious anger issues and if someone grabs her, she'll probably kill them, even if it's her ally.
Ally? Someone she trusts. So, no one.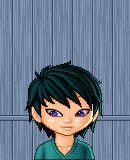 District 4 Male (Rackard)
Edit
Name: Rackard Relise
Age: 18
Appearance: Rackard has dark turquoise hair and strange purple eyes that many think are contacts when they're real. He's dangerously gaunt for his age, but he doesn't care.
Backstory: Rackard doesn't know who his mother or father are - he was abandoned when he was only a few hours old. He thinks his parents have changed districts, but now he lives in a special orphanage. Unfortunately, its residents still have to take part in the Hunger Games.
Personality: Rackard looks nice and sweet but is really angry inside, and sometimes this anger escapes and he lashes out.
Weapons: Snares and knives
Skills: As well as being nefty with knives and snares, Rackard is spectacular as dodging attacks and weapons and is very fast.
Weaknesses: Because he's so thin, Rackard isn't very strong, but is very fast.
Ally? Careers if possible, if not, all alone.
District 4 Female (Olympia)
Edit
Name:
Olympia Willings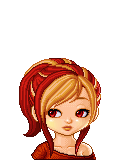 Age: 16
Appearance: Olympia has mixed bright red and blonde hair that she always ties up; Olympia's eyes are originally green, but nobody knows why her eyes turn red when she is angry, which they do.
Backstory: Olympia accidently poisoned her brother when she was trying to kill her dad after he cheated on her mother, and it haunted her all her life. At the funeral, one of Olympia's classmates found out Olympia's secret and Olympia silenced her by beating her to a pulp.
Personality: Olympia is a tomboy, and she is sometimes always quiet but when someone mentions her past or her secret, she has been known to jump on her victim and almost break their neck. This is just a rumor, yet she's tried it before.
Weapons: Hand-on-hand combat, physical strength
Skills: Olympia is extremely strong and a brilliant fighter which boosts her chance in the arena. Being able to break bones with bare hands, she'll come in handy.
Weaknesses: Being reminded of her past too much can weaken Olympia and make her an easy target.
Ally? She'll impress the Careers and hopefully ally with them, but if not, she's a lone wolf.
District 5 Male (Russel)
Edit
Name: Russel Murphey
Age: 14

Appearance:
Russel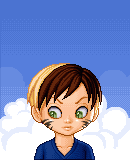 has brown and blonde hair mixed that has grown down to his ears; his eyes are small and a dull green color; his skin is really pale and he has two tattoos on his face.
Backstory: Russel grew up living next to Olympia Willings (above) and was always terrified of her until one day Olympia befriended him. Or so he thought. After a few weeks he worked out Olympia was just tricking him when he awoke in a pool of blood, with a broken nose and all his money gone. Ever since then he's been really tough.
Personality: Russel is extremely arrogant but has an ever-so-small sensitive side. He's been secretly wanting a girlfriend, so falling in love in the arena would be awesome. He will beat anyone up who criticizes him.
Weapons: Mostly hand-to-hand combat and sometimes knives.
Skills: Russel is very good at climbing and sneaking round. His top trick is, when he sees someone with food, stay behind a tree or dust mound or anything that can cover him, throw rocks or weapons over somewhere to distract the person. When they're far away, he'll take some food then poison the rest.
Weaknesses: Sometimes Russel's strategy of distracting people will double back on him and he'll end up getting killed.
Ally? Careers
District 5 Female (Brianna)
Edit
Name: Brianna Rielle
Age: 15

Appearance:
Brianna has short blonde hair, large green eyes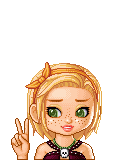 and often caked in make-up. She's abnormally short for her age and looks about 12.
Backstory: Brianna had a rather normal backstory with her mother, father and older brother Jacketh.
Personality: Brianna is your classic babydoll sweetheart, yet she can be pretty deadly when she wants to be.
Weapons: Throwing axes and knives (non-throwing)
Skills: Brianna's highly skilled with throwing axes and can slice someone to pieces with a knife in a matter of seconds. She is also very good at hiding, running and climbing.
Weaknesses: Brianna struggles surviving the wild alone, never mind with 23 others trying to kill her.
Ally? No one.
---
Name:
Age:
Appearance:
Backstory:
Personality:
Weapons:
Skills:
Weaknesses:
Ally?