"Winning means fame and fortune.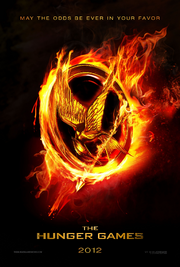 Losing means certain death.
The Hunger Games have begun…"
I first got started reading The Hunger Games when I was at a Borders and the lady working that day asked me what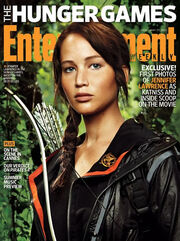 books I liked to read and I told her just about anything and my favorite books are the Twilight Saga. She told me I had to read The Hunger Games. She told me what is was about, and I was dead set I
was not going to read such a violent book. The lady told me you don't really notice how violent it is. Well, after half an hour of her convincing me I would like it, I bought. And I have to say, she was right. After I started reading it, I did not really notice how violent it was. I really started to like it and so I finished it after 2 days. Then I had to go back and get the next two. Of course the same lady was working and I had to hear a lot of "I told you so". I have now read all three books and love them. I would have to say my favorite of the three books is The Hunger Games.
Just so you know, I HATE JACOB!!!! I HATE TWLIGHT MOVIES. I LOVEEEEEEEEEEEEEEEEEEEEEEEE GALEEE!