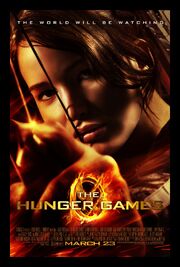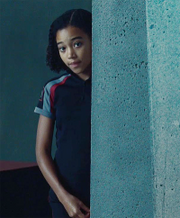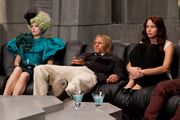 For my tributes, go to my blog.
May the odds be ever in your favour....!
Information!:
You can start buying tickets for THG movie on february 18th!(i think)
The Hunger Games movie has earned over $152 million on just opening weekend! It's amazing how many supporters THG has! Amazing, but expected! :)

My Friends:
Clove1001- the first one to talk to me, to welcome me, to introduce me.
Renee7-second one to ever write on my talk page. One of the only people that said merry xmas to me(haha lol) and an awesome person.
Necterine411-first one to submit tributes to my first ever games that i created! the one that made me feel excited CAUSE I FINALLY COULD GET STARTED ON THE TRIBUTES!!!!!
Anna-athena-she taught me sooooo much, like starting your own games, links and everything, using the 'paperclip' thing that does not look like a paperclip at all. :P Such an awesome person.
Foxface911-
EffieLuna-
Wolverine1717-
leshawna333
Panem-AKA Tiffany-i actually know her outside of wikia(same grade at same school) and she was the first person to ever submit to my very first games. i introduced this to her and she made an account! *hope your having fun tiff!
Everdeen- she won the first games I ever created! congrats!