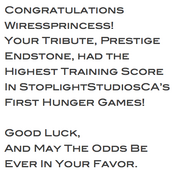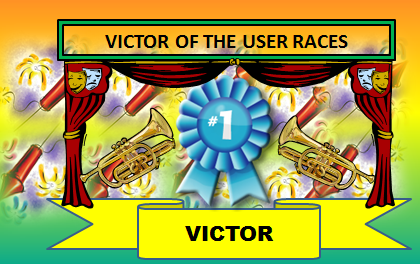 My favorite users- I will also assign theme songs!
Edit
Kwankwan44-Great at being babyish.-
Theme song: Get Back Up by TobyMac
Oblivion1001- Great at enforcing rules I DON'T MEAN I MEAN WAWA GOT A BOOBOO! *whisk whisk whisk whisk >:D BWAHAHAHA
Theme Song: Lady Pasta by Annoying Orange >:)
MoonBeam- AVATAR!!!!!!!
Theme Song: The Boys by SNSD
KEAP- He makes really good games :P - WHY THANK YOU! - KEAP
Theme Song: Dynamite by Taio Cruz
Everdeen- I would definitely know her in real life and if I did, we would be great friends.
Theme Song: I am the Best by 2NE1
QuinnQuinn- AWESOME!!!!!!
Theme Song: Mean by Taylor Swift
IIuvgale- BUTTERBEER AND HOGWARTS RULE!!!! But I'm not sure about Firewhiskey......:P-
Theme Song: Daughter of Evil by mothy
Rose Hathaway- YOU GO GIRL! I LOVE FIREWHISKEY NOW!!!!
Theme Song: Cendrillion by SignalP
~Tris~ - Wow you're so cool and nice and awesome!
Theme Song: Wedding Dress by Taeyang
Rockman117- HI CAVEMAN!
Theme Song: Pyramid by Charice
Peetasucks - You're so awesome!!!!!!!!!!!!!!!!!!! (But peeta does NOT suck)
Theme Song: The World is Mine by Supercell
Clove1999- YOU INTRODUCED ME TO PHOTOSHOP AND I AM HAPPY
Theme Song: Just Be Friends by Dixie Flatline
Julian Espinoza- MAKES THE MOST DRAMATIC GAMES! HE MAKES THE BEST GAMES EVER (well not as good as me, but WHATEVER.)
Theme Song: Somebody That I Used To Know- Gotye
THESE ARE NOT IN ORDER
:P RANDOM PHOTO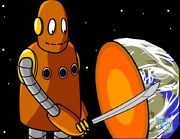 ANOTHER RANDOM PHOTO
MY BEAUTIFUL CALENDAR!!!

MEH POLL!Edit
What do you think of me???????
Tributes- do not steal the pictures and information.
Edit
Ethan Sun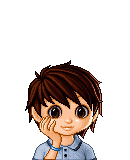 Age: 15
Gender: Boy
Weapons: Tridents, nets.
Skills: Great at throwing things, good at long range weapons.
Weaknesses: Doesn't really pay attention to things.
Personality: Sexy, hot, rarely seen with a shirt on, has a four pack.
Reaping: Reaped (After that, the girls were lining up just to volunteer but it was too late)
Estelle Moon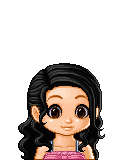 Age: 13
Gender: Girl
Weapons: Bow and arrow.
Skills: Has great aim, never misses at ANYTHING.
Weaknesses: When she gets something wrong, she totally just gets into a tantrum.
Personality: Nerdy.
Reaping: Reaped
Eric Kent
Vinniati Courtyard