Welcome To My Profile
Edit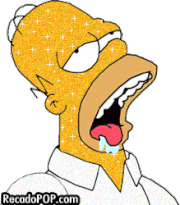 My sig:
~glitterday~~GLITTERDAY~
BARRLES!!!

Name: Ava Smith
Age: 24
District: 5
Weapons: Sword Throwing knifes
Personality: after the games she became bloodthirsty but still very nice and helpful.
Weakness: she is bad climbing trees and the carers.
Strengths: she is very smart at plants and swimming.
Interview strategy: loyal sweet gentle.Bloodbath strategy: run to the nearest bag and run away don't risk yourself.Token: an diamond necklace she wore in her games.
Backstory: she was reaped when she was 12 she has the only child living with her dad she allied with her district partner Timmy she didn't thought of winning and Timmy dieing she did all the stuff for what capitol told what to do she only mentored only for 10 years then started to live in the capitol she then returned for the victor games.
Past game won: District2Career 46th Hunger Games
Appearance: her hair is a soft brown hair light olive skin soft blue eyes shes tall about 5'9.
Full name: Adantie (A-dan-tee) Charltorn
Gender: Female
Age: 15
District: 7
Appearence: Dark wavy red hair just below her chest, hazel eyes. Milky skin.
District token: She has a necklace with a tree
Allies: No, she believes that will make
Personality: She is hard working and down to earth. She believes that dying is nothing to fear as it happens. Quick-thinking, courageous and logical. She's kind to all unless they deserve to be punished
Background: Her mother passed away when she was young. Her father tries to look after her and her twin brothers who are both 3 but it doesn't support them enough.
Weapon of choice: She prefers not to use weapons except when needed. She would use a knife or a spear as she has good aim and is quick at dodging.
Other: She has no friends as she believes everyone close to her will pass away eventually or leave her.
Name: Eustacia Perthshire
Gender: Female
Age:17
District: capitol,10,2
Weapon: Bow and arrows, axe
Personality: she is like any other Capitol cizten she wears strange clothes. She is very creative person she is also veru cheerful and always has an smile on her face, her hands have to be clean all the time.
Appearance: Her hair is a very light pink but the tips gets darker. Her skin is an creamy colour but her skin is very clear and smooth. She is about 5'5.
Alliance: Careers
Backstory: Born an rise in the Capitol. When she was 9 she had to move to district 1 for an year but then returned but her mum stayed there. She lived with her dad and his girlfriend when she was 14 she started to get into the modeling career at first she died her an purple. When she was 15 she dyes her skin and hair. When she was 16 she trained for the games. When she 17 she voulnteer to be in the game.
Extra's: She is an model for the capitol and districts
Name: Leonis Ivory
Age: 18
Gender: MaleDistrict: 3,9,11
Weapon: Sword throwing axe
Personality: charming, heartbreaker, jokester
Appearance: he is very tall and built his eyes is an very light blue his hair is an dark brown and his teeth is pure white
Alliance: Anti careers
Extra's: He had dated 100 girls
MEEH

Age
16
Occupation
Donkey
Home
ENGLANSZZ
Gender
Female
Height
5'4"
Weapon
Unknown
Fate
Le Alive
Appearances
Starbucks
Portrayed by
Tara
Friends:
EverAfterHighFreak
YourFavoriteSalmon
Annaamisasa
TheFiryJay