Ad blocker interference detected!
Wikia is a free-to-use site that makes money from advertising. We have a modified experience for viewers using ad blockers

Wikia is not accessible if you've made further modifications. Remove the custom ad blocker rule(s) and the page will load as expected.
Heey i'm making the 74th now but opening thse now. There will be a twist.
1) No swearing/fighting i allow it to your tributes.
2) No perfect Tribs, but make them good.
3) This game will be glory so if you hate blood this wont be for you.
4) 3 tributes only!
Templet:
Name:
Age:
District:
Personality:
Weapon:
Weakness:
Strength:
Fear:
Token:
Backstory:
Apperance (Lunaiis)
Allaince:
The Quell
This year quell is Capitol children can picked and fight to the death.
Allainces:
Careers:
Anti Careers:
Loners:
Arena
This years arena will be a frozen wastland the tributes the cornucopia is set in a frozen lake that breaks easily. The mutts stalk down their prays here are some mutts
Polar bears eat thier prey bites are very poisones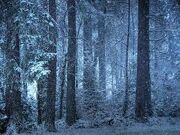 Moose Rams its prey with its antlers Killer whales Rip their preys apart
The Tributes!
| Name: | Age | District | User |
| --- | --- | --- | --- |
| | | C | |
| Vendetta "V" Fawkes | 16 | C | Mist |
| Satin Silver Clos | 17 | 1 | KEF |
| Phox Lyle | 18 | 1 | Me |
| Whispering Death | 18 | 2 | Amber |
| Stone Rockgobbler | 18 | 2 | Salmon |
| Jinny Billtox | 16 | 3 | Keaghan |
| Shock Huxley Eleator | 18 | 3 | KEF |
| Lyphae Hydra | 17 | 4 | Toast |
| Allan Pisces | 15 | 4 | Toast |
| Reserved | For | 5 | Jinx |
| Seedum Plant | 15 | 5 | Keaghan |
| Reserved | For | 6 | Jinx |
| Karkat Vantas | 16 | 6 | Blake |
| Lily Starsight | 14 | 7 | Salmon |
| Hybrid "H3" Three | 15 | 7 | Mist |
| | | 8 | |
| | | 8 | |
| Reserved | For | 9 | KEF |
| | | 9 | |
| | | 10 | |
| | | 10 | |
| | | 11 | |
| | | 11 | |
| Kree Finch | 15 | 12 | Kaeghan |
| Soot Dustcloud | 16 | 12 | Mist |