Nico Banuelos, Sumit Price, Emanuel Del Castillo and Sal Banuelos are all tributes that I submmit for games and Below is Each of their history is below.
Nico Banuelos
Creation
Nico is created after me. His appearence is supposed to be like me. I decided to create a tribute after myself and name him after myself aswell. He Was made to be my main tribute that i submit. i made sure he would always be District 2 or 3 but for him never to be a career
History
I submitted him for Shase Monster's 41st annual Hunger Games which he was the victor. He had many allies throughout thse games some including. Florin Waterheart, Ally Louis, Kub Emrille Tyren Lotiz, and many others. I also submitted him for Katelyn.Dania's Hunger games. He came out dieing third.
Appearance
Nico looks like me because in all I am Nico Banuelos The picture of me is the one below so no one can take it because its ME. his description is basically me, He is 17, 5'8" has hazel eyes black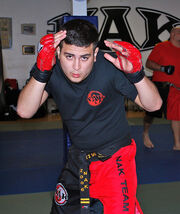 hair. he is a little light but still mexican.
Sal Banuelos
Creation
Sal is created off my brother Sal. I made him sort of to be one of those caring but vicious characters. He is the last tribute i have created out of my 4.
History
I have not entered Sal for any games yet because i have yet the opportunity. Sal made a brief apperance in ShaseMonster's 41st Hunger games as Nico's 21 year old brother. he was interviewed on the situation of Nico and also hoped for his return which he did. In real life Sal and I are brothers although I am 21 and he is 25. When i submit Sal for anything Nico will be mentioned in moments as his 13 year old brother because Sal will be 17
Appearance
Sal's Description is basically my brother. He is 5'10 has dark brown eyes and is lean. he is tough and like Nico has black hair. The picture below is My brother which sal is based off (DO NOT TAKE THE PICTURE)
Sumit Price
Creation
Sumit was the second tribute i have created. he is based off my friend Sumit Munjal but i have changed the last name to Price. I have made Sumit a Tribute from district 3.
History
i recently Submited Sumit for ShaseMonster's 175th Hunger games which will be a quell. Other then that Sumit has not been mentioned anywhere so those will be his first games. In real life Summit is 21 like me because we have been best friends since i moved in 7th grade. althouhg in the HG he is 16
Appearance
Summit is 5'9" with dark sking and Black/brown eyes. he is very caring but brutal if you hurt him or friends.Once again the picture below is of my friend Sumit so dont take it btw Ignore the beard (we are all 20-25 years old so its normal)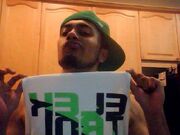 Emanuel Del Castillo
Creation
Emanuel or "EMAN" as we call him is my 3rd character i have made. he is based of my Cousin Emanuel.(If you havent noticed by now all my characters are based off of people i know) I created him as sort of Sumits back up character
History
Like Sumit, Emanuel hasnt been in any games but is going to be in ShaseMonster's 175th along with Sumit. He is the district 6 male. Eman is 20 years old in real life but in the games he is 16
Appearance
Emanuel is built a tough he is 5'11" has black/brown eyes and aswell as Sumit Nico and Sal' Black hair. Ignore the facial hair once again he is 20 after all in real life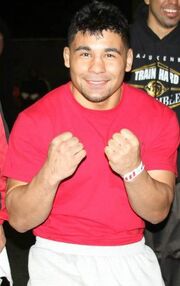 Outro
Thank you for reading these arew my tributes i have created thank you :)
Ad blocker interference detected!
Wikia is a free-to-use site that makes money from advertising. We have a modified experience for viewers using ad blockers

Wikia is not accessible if you've made further modifications. Remove the custom ad blocker rule(s) and the page will load as expected.