The informational chizz about AshtonMoioLover
Here's the random factoids about me, the coolest female ever.
My favorite celebrities (There were too many to add, so I just picked my all-time favorite celebs in the movie!)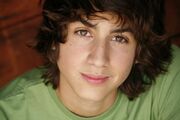 Ashton Moio. If you haven't noticed, he's my husband. Haha our kids will be so cute. Okay...I'm a huge fan girl. At least I have a bigger chance than his other fangirls. We tweet each other a lot. :)
Samuel Tan. He is so hot and he is such a great actor. I was hoping he'd be a victor of the Hunger Games, but that sadly didn't happen. Stupid Gary Ross. haha :)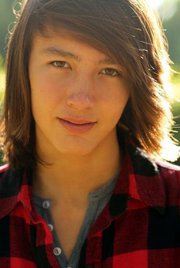 Kara Petersen is so awesomesauceness! She is very talented and she seems really nice. People always compare me to her for some reason. Maybe it's my eyes or my personality? Rofl. :D
Leigha Hancock is an amazing gymnast and she is very talented. She is a very nice person and she called me creative on Twitter! What a good friend!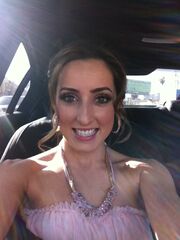 Jacqueline Emerson did a great job as Foxface. She can also sing! I love her hair! It's so awesomesaucesness. I'm also compared to Foxface for many reasons.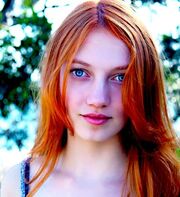 Isabelle Fuhrman is an amazing actress and she perfectly portrayed Clove. She looks just like I pictured her to appear in the books.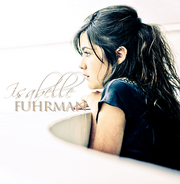 Annie Thurman is another celebrity who I'm always being compared to. She is a really good actress and she's very calm! She tends to be such a normal person! :D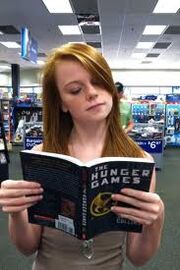 Taylor Swift is the best singer on the planet, no doubt about it. She has a great voice and her music is the bomb!
Mackenzie Lintz is really talented and yes, people often compare me to her also. She can sing and act. She's also got a friendly personality.
Last but not least, the adorable Imanol Yepez-Frias! He is such a little cutie! He is so talented and he is so freaking adorable! Who wouldn't love him?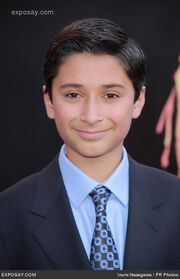 Official pictures to prove that I'm an awesomesauceness person. (Approved by the cast.)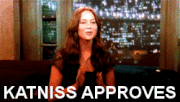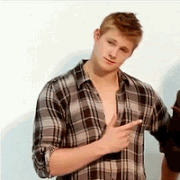 Ad blocker interference detected!
Wikia is a free-to-use site that makes money from advertising. We have a modified experience for viewers using ad blockers

Wikia is not accessible if you've made further modifications. Remove the custom ad blocker rule(s) and the page will load as expected.