Oh hey there Hunger Gamers!
You came and represented Peeta Mellark when we created the Fictional YA Boyfriend Chart...but now it's time to represent the fearless Katniss Everdeen!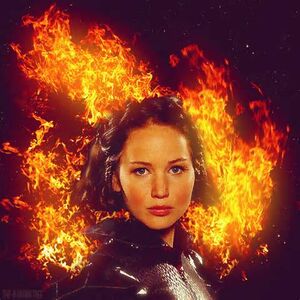 Click HERE to check out our Fictional Girl Crush Chart and don't forget to vote for Katniss or your favorite heroine!
Thanks for participating!
---
---
Ad blocker interference detected!
Wikia is a free-to-use site that makes money from advertising. We have a modified experience for viewers using ad blockers

Wikia is not accessible if you've made further modifications. Remove the custom ad blocker rule(s) and the page will load as expected.