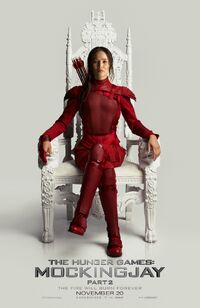 At long last... the The Hunger Games: Mockingjay - Part 2 trailer, which was initially released at San Diego Comic Con, is LIIIIVE! We have major goosebumps from this trailer.
You get a glimpse of the traps at the Capitol, Finnick and Annie's wedding (dawww!), and some precious shots of Katniss and Prim that will make you tear up.
Watch below and ENJOY! Let us know what you think in the comments below.
Watch the Trailer
---
---