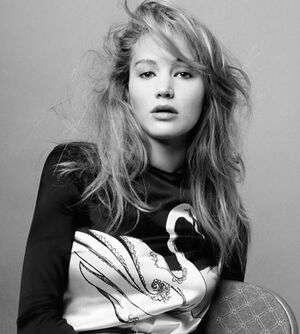 Despite being the second youngest on the list, 20 year-old Jennifer Lawrence has been named the top actress under 30 by subscription service LOVEFiLM.
Lawrence, who plays the young version of Mystique in X-Men: First Class, beat out both Anne Hathaway and Britain's Carey Mulligan. The accolade is based on a combination of critical and commercial success and is no doubt primarily due to her high profile role as Katniss. Go Jennifer!
Source: mockingjay.net
Ad blocker interference detected!
Wikia is a free-to-use site that makes money from advertising. We have a modified experience for viewers using ad blockers

Wikia is not accessible if you've made further modifications. Remove the custom ad blocker rule(s) and the page will load as expected.