Hey. I'm new in this wikia, so I need attention. If you can, don't judge my english. I'm spanish and my english is regular. So... let's begin!!!
Intro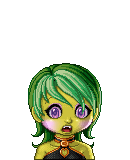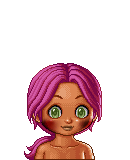 In December 21st, 2012... the big disaster ever happens and the Earth was partly destroyed. Ocenia and Asia were flooded. Africa was half destroyed. America and Europe survive. With the earthquakes, the remaining continents were joined together in a enormous country.
Fourteen counties were created and in the middle the Regency, the new hard government. To unite the country, Forthea, the President Deriolaus Frate and her wife Miss Gabrielle Frate created the Voracious Games.
Rules
2 tributes per person
No reapings or chariots rides, but interviews (the interviewer is called speaker)
Enjoy...
No fights
Counties
County 1: Oil, petroleum
County 2: Gold
County 3: Salt, sugar
County 4: Cultivation
County 5: Metal
County 6: Water (fishing, ships)
County 7: Army
County 8: Internet
County 9: Clothes
County 10: Air (airplanes, wind energy)
County 11: Garbage
County 12: Country commerce
County 13: Mining
County 14: Livestock
Tributes
I go on pages
| County | Name | Age | Skills |
| --- | --- | --- | --- |
| 1 | Arran Harthorn | 16 | Sword/Strenght |
| 1 | | | |
| 2 | | | |
| 2 | Thalia Combe | 16 | Knife Throwing/Bow |
| 3 | | | |
| 3 | Delilah Woods | 17 | Sword/Mace |
| 4 | | | |
| 4 | Perdere "Per" Casey | 15 | Knots/Traps |
| 5 | | | |
| 5 | | | |
| 6 | | | |
| 6 | | | |
| 7 | | | |
| 7 | | | |
| 8 | Aldon Fircus | 16 | Axes/Trident/Mace |
| 8 | Micaiah Valgus | 16 | Sword/Blowgun |
| 9 | | | |
| 9 | | | |
| 10 | | | |
| 10 | | | |
| 11 | | | |
| 11 | | | |
| 12 | | | |
| 12 | | | |
| 13 | | | |
| 13 | | | |
| 14 | | | |
| 14 | | | |
Informations about the counties and the Regency