Amanda Plummer has been cast as Wiress! What do you guys think of her? She was in a lot of movies like Pulp Fiction, Hercules, Get a Clue, and many more.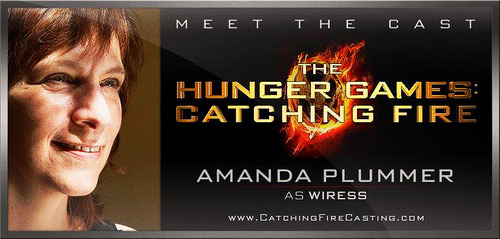 (Picture off of Tumblr)
So do you guys like this casting pick? What about Plutarch and Johanna? And who do you want to be cast for characters like Beetee and Finnick? Feel free to say in the comments!
Ad blocker interference detected!
Wikia is a free-to-use site that makes money from advertising. We have a modified experience for viewers using ad blockers

Wikia is not accessible if you've made further modifications. Remove the custom ad blocker rule(s) and the page will load as expected.