girl:Opal Bayler
age 16
personality:She is overjoyed,emotional,and she over exagerates alot
backstory:She is the oldest in her family.Her parents were killed in an factory incedent.She now has to raise her 2 sisters(Jade and Ruby).She is going to try to win the games so that she wont leave her siplings like her mom and dad did.
height 5'6
weapon:Throwing knifes and a machette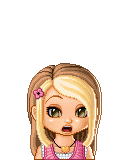 skills:Agility,Aim
weakness:cant kill anyone that reminds her of her siblings,climbing trees
fears:dieing and leaving her siblings
bloodbath:Run and grab a pack and a weapon and run.Avoid careers.
Lavender Rose
age 17
personality:charming,nice
backstory:She Lives a normal life.She is the popular girl
height:5"9
weapon:Katana,Sickle
skills:beauty,climbing
weakness,Trusts boys to easily
fear:Spiders scorpions bees etc
bloodbath Ally with the careers and kill kill KILL
allies careers
Lyn Alexander
age 13
personality bubbly sweet
weapon:blowgun
skills hiding,climbing,swimming
weakness,not strong
fears careers
bloodbath stay as far away as any career as possible.Get as much stuff without being notised
Nina Maxwell
age 14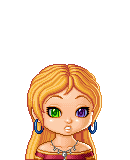 personality shy quiet
weapon bow and arrow
skills Running,Aim
weakness,losing a friend
fears lizard and snakes
VICTOR!!!!!!!!!!!!!!!!!!!!!!!!!!!!!!!!!!!!!!!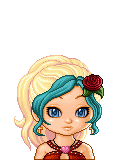 , female:Starburst Infinity
age 16
personality:she pretends to be super mean but really she is a sweethart
backstory:She grew up as the mean girl in school.Her only friends were the Other mean girls and the jocks.She hates those kids alot,but she will deal with it if it meens being popular.
height: 5'6
appearance:lunaii
weapon:Bow and arrow/mace
skills:beauty,Strength,climbing,swimming
weakness:falling for boys,guilt,fears:death
interview:act like a sassy mean girl(in a good way)
bloodbath fight with careers
token:a necklace given to her by her boyfriend

Name:Daragon(Dar-a-gon) Luzuli(lus-oo-li)
male
age 14
personality:crazy,loony,funny
backstory:he is the class clown at school,but his teacher hates him because he takes everything as a joke.At the reaping his teacher shcreams Yes when he is reaped.
height 4'10
weapon:knife,axe
skills:running,stamina
weakness:can make people annoyed at times
fears:spiders
interview act like the funniest person alive
bloodbath if he is 4 fight if not get a small item and run off with allies
name:Allison Wood
gender female
age:15
persoality funny nice,but can turn into an killer person if she needs to
backstory:she lives in a regular house.She has two siblings.She has 3 friends Ryan,Jamie,and Jacob.She hates drama.
HEIGHT5"6appearance lunaii
weapon axe(throwing and melee)
strenght is very strong(she can flip a man over her head)aggressive
weakness:she isnt her best when she is mad
fears:18 year olds in the arena
interview::sarcasic humorous
bloodbath:get a weapon and some food then run.Only kill if she needs to
allies she should have about 3 allies
name Ian Wix
age 12
personality fun,friendly
backstory lives in a mansion and has always lived the life in royalty until his parents were murdered by a thief.He now lives with his poor friend Caleb.height 4"11
weapon,spear,throwing knifes
stregths is very small,so he is stealthy and sneak,stronger than he looks
weakness he is small so that makes him an easy target
fears death
interview:be entertaining
bloodbath:sneak around and steal peoples weapons then kill them >:D
allies should have 1 allie who is way older rhan him
appearence
USE ANY OF THEM IN YOUR GAMES
Ad blocker interference detected!
Wikia is a free-to-use site that makes money from advertising. We have a modified experience for viewers using ad blockers

Wikia is not accessible if you've made further modifications. Remove the custom ad blocker rule(s) and the page will load as expected.