So guys as we all know Catching Fire doesn't come out for a while..Actually it comes out November 22, 2013..
Thats a long time so i was wondering how we very classy:) wiki users will handle all this excite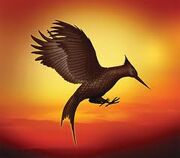 ment and make Catching Fire even bigger and better than the first one concerning how we diehard fans react..
I thot we should do this by editing the Catching Fire Page here and making everything in the wiki about the preparation for the movie.AND we should edit the 2nd Quarter Quell here and the 3rd Quarter Quell here or just make them bigger and better!
Lets be the good wiki members we are and make this movie the BEST.EVER!
Ad blocker interference detected!
Wikia is a free-to-use site that makes money from advertising. We have a modified experience for viewers using ad blockers

Wikia is not accessible if you've made further modifications. Remove the custom ad blocker rule(s) and the page will load as expected.