I have to leave this wiki. I hope to be back some day. My compute is broken. My homework is taking all my time.
Goodbye to everyone I met on here. I will miss you all.
My HungerGames will be paused. I hope I can come back and resume them someday. Post any sponsoring you want on the page in the meantime.
I hope to be able to go in occasionally, but I know that I cannot go on regularly.
As a goodbye present, I will give you all a tip for Lunaii. It is very hard to get black hair an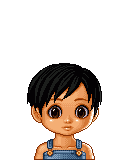 d they black they offer under hair colors looks like grey. To get black hair, go to the colors section and drag the curser-circle-thing to the left corner. All the letters should say 0. Then click the hair button on the bar below the color thing. My tribute Rama Till has that kind of black hair.
-Goodbye
Ad blocker interference detected!
Wikia is a free-to-use site that makes money from advertising. We have a modified experience for viewers using ad blockers

Wikia is not accessible if you've made further modifications. Remove the custom ad blocker rule(s) and the page will load as expected.