THIS IS A TEST GAMES. IF I GET LACK OF SIGNUPS, I WON'T DO IT.
Anyway, this is simply a test Games where I'll create three teams. The good guys, the bad guys, and the neutral team. 
I have pre-made all the characters and their personalities, and it's first come, first serve.
You must work with your team in an attempt to take out the opposing teams. And yes, I know the neutral and bad teams are horribly outnumbered, but will either of them prevail?
Basically, Hunger Games with teams. Last team standing wins. NOT ALL TEAM MEMBERS HAVE TO BE ALIVE FOR A TEAM TO WIN. THE OTHER TWO TEAMS MUST ALL BE DEAD TO WIN.
To sign up, simply write in the comments "I want to be *insert character you want here.* ONE PER USER.
Teams
Good Guys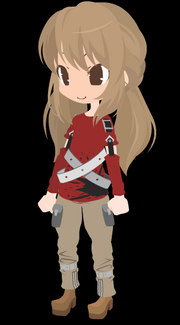 Scarlet
Leader of the good guys. Tough, brash, and doesn't take crap from anyone. The ideal leader, but also always looking out for her friends and won't hesitate to help when they are in need.
User playing Scarlet: CatLover25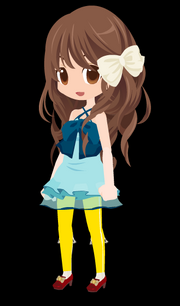 Frost
Kind and helpful, Frost is the heart of the team. However, this also makes her quite hesitant to fight, as she will always try to negotiate and work something out first. 
User playing Frost: Hybrid Shadow
Ginger
Somewhat shy and socially awkward, Ginger is great with technology, cracking codes and programming things in a flash. She lost a lot of weight, but still struggles with a junk food addiction.
User playing Ginger:
Amber
Amber is the tomboy of the team. Not one to care about looks or appearance, she pretends to be a dumb blonde to keep enemies off balance. She can't stand Jack.
User playing Amber:
Goldenrod
Extremely hyper and easily excitable. Not the sharpest knife in the drawer, but always loyal to her team. Sadly, they often underestimate her, and she wishes she could prove them wrong.
User playing Goldenrod: UniCandy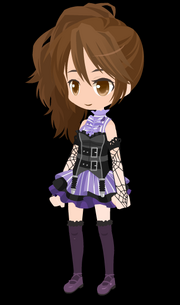 Spyder
Spyder is the team's spy. Has an obsession with spiders. The only one that understands Goldenrod, although Spyder is not underestimated like she is. Good at staying still and quiet.
User playing Spyder: Kalebh513
The Villians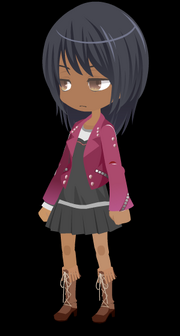 Griselda
The villains' coordinator. Often delusioned into thinking she's doing the right thing. Very no-nonsense and will do anything to stop the good guys from taking over.
User playing Griselda: XxXMidget In a BikiniXxX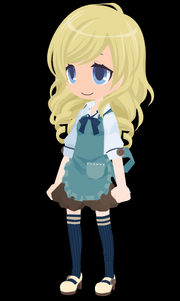 Hagatha
Hagatha loves sweets and other candy. She is quite airheaded, and tends to be the most unloyal villian, with Griselda often having to keep her in check. She loves to give kids sweets.
User plying Hagatha: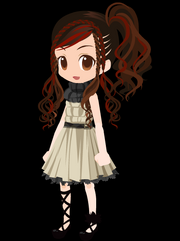 Eve Elle
Vain and narcissisitic, Eve Elle only cares about appearance. She often gets lost by looking at herself in the mirror, and always wants to look her best. Griselda often must keep her in check too.
User playing Eve Elle:Andy1854
Neutral Party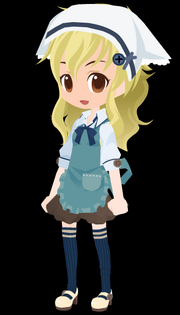 Ellen
Innocent and a bit naive, Ellen only sees the best in people. Refusing to join sides because she didn't want to upset the other team, Ellen went to the neutral party. Never has a mean thought about anyone.
User playing Ellen: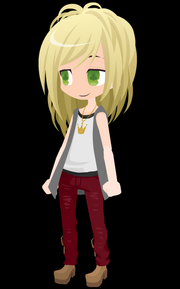 Jack
Short for Jacqueline, Jack is a theif, and a master at stealing. She previously took jobs from whichever side paid her more, but just went neutral altogether. Very smug, and can't stand Amber.
User playing Jack: BlueThunderPuppy
The Fight (if I actually manage to start these)
Ad blocker interference detected!
Wikia is a free-to-use site that makes money from advertising. We have a modified experience for viewers using ad blockers

Wikia is not accessible if you've made further modifications. Remove the custom ad blocker rule(s) and the page will load as expected.