Hi there! I know a lot of you have been in Skybender101's Ultimate Lunaii Competition and have wanted to do some of the other characters. These categories will be:
Foxface
Clove
President Snow
Effie Trinket
Thresh
Haymich Abernathy
Glimmer
Enobaria
Mags
Greasy Sae
Cinna
Octavia
Venia
Flavius
Avox girl
Ceasar Flickerman (Bloodred or powder blue)
Tigris
I know it's a long list, but you don't have to compete in every one - just the ones you are interested in. They're just there as options. Yes, I do have permission from Skybender101 to be making a contest like hers. There will be user boxes as prizes, and I will be getting the codes with help from Sky and Bookwormgirl!
Enter fifth category now - Thresh!!!
THRESH!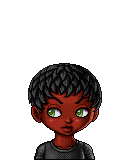 Ad blocker interference detected!
Wikia is a free-to-use site that makes money from advertising. We have a modified experience for viewers using ad blockers

Wikia is not accessible if you've made further modifications. Remove the custom ad blocker rule(s) and the page will load as expected.