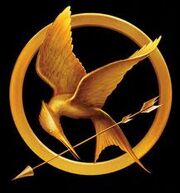 The Hunger Games is so cool! Just fonished Mockingjay so I have finished the whole series. I MISS YOU PRIM!!! Why did she have to die, why couldn't Effie die. :*( Anyways um yeah!==
Welcome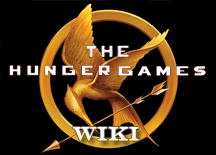 Hey, welcome to The Hunger Games Wiki! Thanks for your contributions, they are appreciated! We are glad you took you time to edit, and hope to be seeing some more of your work in the future.
Just a reminder: on discussion and talk pages, please leave your signature by typing ~~~~ after your message, so we know who left the message. Also, don't forget to create your user page so we can get to know you here on the wiki!
If you are totally new to wiki editing, please visit the FAQ. Also, don't forget to visit the Community Page to leave comments and suggestions!
Please don't hesitate to leave a message on my talk page if you need any help with anything. And once again, welcome!
Galeluver 07:28, December 22, 2011 (UTC) Galeluver
Ad blocker interference detected!
Wikia is a free-to-use site that makes money from advertising. We have a modified experience for viewers using ad blockers

Wikia is not accessible if you've made further modifications. Remove the custom ad blocker rule(s) and the page will load as expected.