We recently found out that Natalie Dormer would be playing Cressida in The Hunger Games: Mockingjay, but MORE casting news for the final films has come out! This time it's about one of our favorite tragic characters, Annie Cresta, who *spoiler* is Finnick Odair's lover.
Drumroll, please...Please welcome our new Annie Cresta...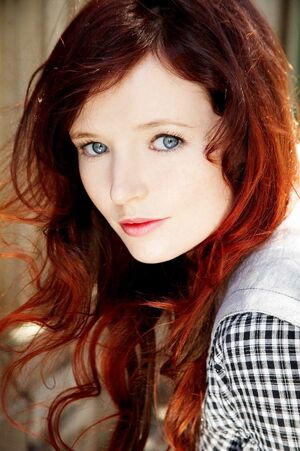 STEF DAWSON!
The fan favorite for the role was Astrid Berges-Frisbey who we also thought would have been an amazing choice, but Stef Dawson looks like she would maybe be able to pull off the dazed Annie look! What do you think of the casting? Sound off in the comments below!
<poll> What do you think of the casting choice? I love it! She looks like she could fit the part. Hmmm, I'll hold my judgement until I see the movie. TERRIBLE IDEA!! They should have gone with someone else! </poll>

Source: Entertainment Weekly
---
---
Ad blocker interference detected!
Wikia is a free-to-use site that makes money from advertising. We have a modified experience for viewers using ad blockers

Wikia is not accessible if you've made further modifications. Remove the custom ad blocker rule(s) and the page will load as expected.