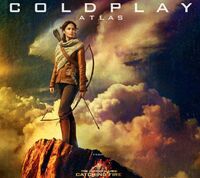 The 2014 Golden Globes list is out and Atlas by Coldplay got a nomination for Best Original Song! Although she doesn't have any nominations for The Hunger Games: Catching Fire, our favorite actress Jennifer Lawrence is up for Best Supporting Actress! Click here to see the rest of the nominations list! Who do YOU think should win in each category?
---
---
Ad blocker interference detected!
Wikia is a free-to-use site that makes money from advertising. We have a modified experience for viewers using ad blockers

Wikia is not accessible if you've made further modifications. Remove the custom ad blocker rule(s) and the page will load as expected.