AAHHH!!!! Exciting news, tributes! The official Hunger Games twitter announced that Cressida has been casted for both parts of The Hunger Games: Mockingjay! We present to you our new Cressida....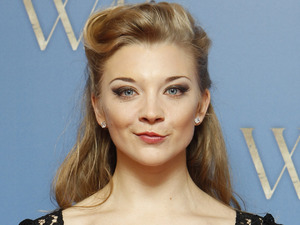 NATALIE DORMER!!!!
If you can't remember, Cressida is a resident director from the Capitol who joined the rebellion at District 13. Her role is in creating propaganda for the rebels featuring Katniss Everdeen! We are definitely excited to see Natalie Dormer join the cast and we think she'll be a great Cressida! What do you think? Sound off in the comments below!
<poll> What do you think of Natalie Dormer as Cressida? Love it! She's going to be amazing! Hmm...I am undecided. Eugh, NO! It should be someone else! </poll>

Source: Hunger Games Twitter (@TheHungerGames)


---
---
Ad blocker interference detected!
Wikia is a free-to-use site that makes money from advertising. We have a modified experience for viewers using ad blockers

Wikia is not accessible if you've made further modifications. Remove the custom ad blocker rule(s) and the page will load as expected.