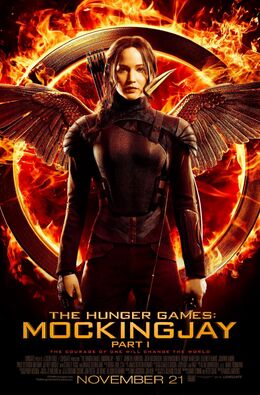 The Hunger Games: Mockingjay - Part 1 had a very successful premiere despite having the lowest numbers out of the three Hunger Games films out right now. Maybe that's why Lionsgate is thinking about keeping the franchise going with spin offs? Fans already have a stage play, future games, and there were talks about some kind of amusement park theme, but would fans be interested in an expanded storyline with people other than Katniss?
According to Hypable, Francis Lawrence told MTV that people are talking about expanding the franchise, but is it really a good idea? One could compare this to Harry Potter and how that franchise is doing a Fantastic Beasts spin off, but, in comparison, the world building that JK Rowling has done for that series allows a spin off to work really well! Fantastic Beasts was a legitimate book in the Harry Potter world and it even got a real life publication. For The Hunger Games to do something similar, it would require more canon from Suzanne Collins (one would hope) to make a spin off legitimate for fans.
With that said, seeing things from Johanna's experience would be pretty cool! What are your thoughts? Should Lionsgate even bother with this idea or is it doomed to fall flat? There's nothing official yet but it's always fun to speculate! Start the discussion, tributes!
<poll> The Hunger Games spinoffs, yay or nay? I think that's a great idea! Hmmm, it could maybe work... No way, bad idea! </poll>
Source: Hypable
---
---
Ad blocker interference detected!
Wikia is a free-to-use site that makes money from advertising. We have a modified experience for viewers using ad blockers

Wikia is not accessible if you've made further modifications. Remove the custom ad blocker rule(s) and the page will load as expected.