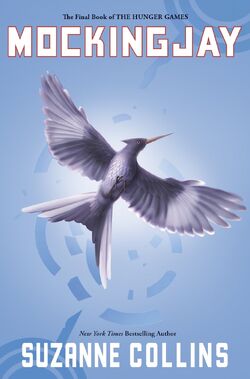 Amazing news, tributes! According to The Hollywood Reporter, Lionsgate has just exercised its option with screenwriter Danny Strong to write the script for Part Two of the adaptation of Suzanne Collins's Mockingjay, the final book in The Hunger Games trilogy!
He already had the deal for this final script in the Hunger Games film franchise, but it was contingent upon Lionsgate liking the script for Part One. Since he is going to be writing Part Two, the studio must have liked how Part One came out!
So like we said, Mockingjay will be split into two films, and Strong has already written the script for Part One. Mockingjay, Part 1 is expected to release November 21, 2014 and Mockingjay, Part 2 is expected to release on November 20, 2015.
With Part One written already and Part Two on the way, things seem to be moving pretty quickly! So exciting!!
Source: Bibliofiend
---
---
Ad blocker interference detected!
Wikia is a free-to-use site that makes money from advertising. We have a modified experience for viewers using ad blockers

Wikia is not accessible if you've made further modifications. Remove the custom ad blocker rule(s) and the page will load as expected.