Check it out! We have our first official look at Katniss Everdeen and Finnick Odair from Catching Fire! We saw some behind the scenes stuff but here they are on EW's cover: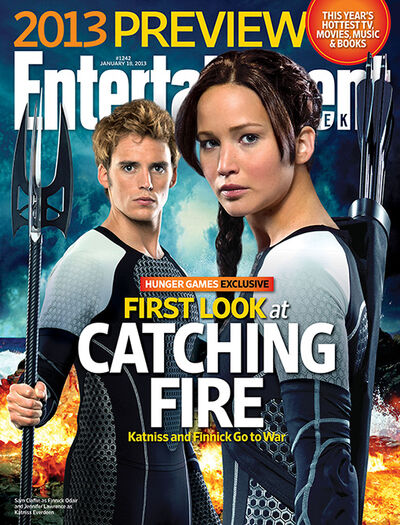 And here is a look inside:
The arrows! The trident! Peeta Mellark! Gale Hawthorne! We're so excited for Catching Fire to come out and to see Jennifer Lawrence and Josh Hutcherson play Katniss and Peeta again! What about Sam Claflin? Do you think he'll make a good Finnick?
Source
---
---
Ad blocker interference detected!
Wikia is a free-to-use site that makes money from advertising. We have a modified experience for viewers using ad blockers

Wikia is not accessible if you've made further modifications. Remove the custom ad blocker rule(s) and the page will load as expected.