We all heard the rumors a while back that Julianne Moore was being eyed for the role of President Alma Coin, but Lionsgate has just confirmed the rumors today with this picture: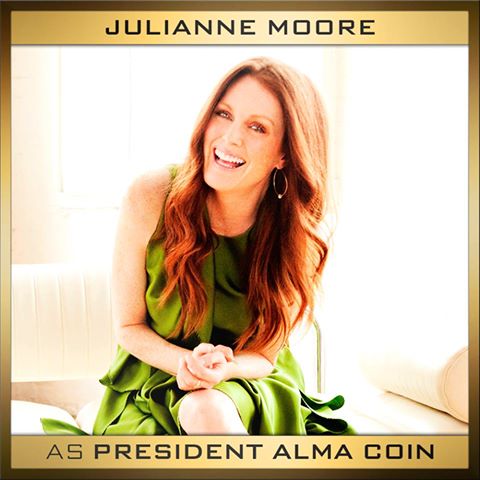 Julianne Moore will be playing Coin for The Hunger Games: Mockingjay (Parts 1 & 2)! We're still unsure what we think of her being the sly leader of District 13, but we're willing to give her a chance! What do you think, tributes? Sound off in the comments below!
Source: The Hunger Games Facebook
---
---
Ad blocker interference detected!
Wikia is a free-to-use site that makes money from advertising. We have a modified experience for viewers using ad blockers

Wikia is not accessible if you've made further modifications. Remove the custom ad blocker rule(s) and the page will load as expected.