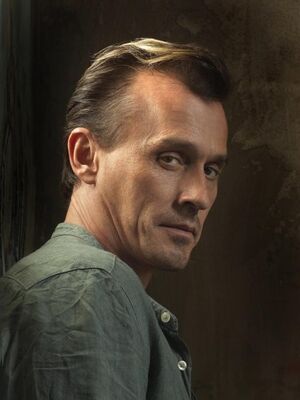 Interesting news, tributes! According to Hypable, Lionsgate has added Robert Knepper (you probably recognize him from Prison Break) to the The Hunger Games: Mockingjay cast. Question is...who exactly is Antonius? Lionsgate has not given any description for his character, and Deadline reports that Antonius is "President Snow's minister." No other information is available at this time!
So what do you think Antonius will be doing in the Mockingjay films? If he's a villain, we say yay! Knepper totally gives off an evil vibe that we could see meshing well with President Snow who is completely losing control over Panem in the last book. There was also news that President Coin would have a bigger role in the movies than she did in the books so really anything is possible, including a new character.
Hopefully there will be more information on Antonius soon, but, for now, sound off in the comments below! Tell us who you think Antonius is and how they'll use him in the movies.
Source: Hypable
---
---
Ad blocker interference detected!
Wikia is a free-to-use site that makes money from advertising. We have a modified experience for viewers using ad blockers

Wikia is not accessible if you've made further modifications. Remove the custom ad blocker rule(s) and the page will load as expected.