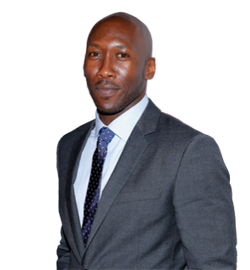 Woohoo!! More casting news!! Check out this tweet from Lionsgate!

The amazing Mahershala Ali has been casted as Boggs! Boggs is first introduced as President Coin's right hand man, but, when Katniss Everdeen agrees to be the Mockingjay, it becomes his job to keep her alive!
We really love how Boggs turned out in the book so we're excited to see how Ali will portray the character, especially in his protector relationship with Katniss! What do you think of this casting??
<poll> What do you think of Mahershala Ali as Boggs? Love it!! He's going to be amazing! I guess it's alright...just wasn't what I was expecting. NO WAY! They should have picked someone else! </poll>
Source: Twitter
---
---
Ad blocker interference detected!
Wikia is a free-to-use site that makes money from advertising. We have a modified experience for viewers using ad blockers

Wikia is not accessible if you've made further modifications. Remove the custom ad blocker rule(s) and the page will load as expected.