Comment

1
Messalla Casted for Mockingjay Part 1 and 2
Ad blocker interference detected!
Wikia is a free-to-use site that makes money from advertising. We have a modified experience for viewers using ad blockers

Wikia is not accessible if you've made further modifications. Remove the custom ad blocker rule(s) and the page will load as expected.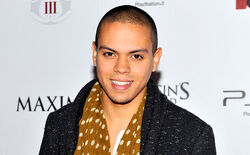 More casting news! According to Entertainment Weekly, Evan Ross has just been casted as Messalla for The Hunger Games: Mockingjay, which is set to be split into two films!
In case you don't remember who that is, Messalla is Cressida's assistant who helps to film propaganda for the rebels. That means we'll be seeing him interact a lot with Cressida/Natalie Dormer since the two are supposed to be friends! We can't wait to see what other casting news comes out! *hint* we want a President Alma Coin!!! *hint*

Source: EW
---
---