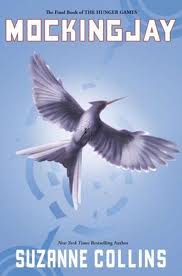 Wow, The Hunger Games: Catching Fire isn't even out yet, but apparently the studios are going to start filming The Hunger Games: Mockingjay Part 1 THIS FALL!
According to multiple sources, the first part of the final movie will start filming on September 16 in Atlanta and Boston. The filming is set to go until May 20, 2014. Even cooler news for fans is that Acting Auditions has information on casting for principal roles in Los Angeles, and additional casting in both Atlanta and Boston, including extras and smaller roles!
There isn't any other information out yet, but wouldn't it be super cool to be a part of the final installment in The Hunger Games trilogy?? If you could be any character in the final series, main or minor, who would it be? Share in the comments below!
Source: Examiner
<poll> Would you audition for a part in Mockingjay? Heck yes!! I don't know... Nope, I know I'm a terrible actor! </poll>
---
---
Ad blocker interference detected!
Wikia is a free-to-use site that makes money from advertising. We have a modified experience for viewers using ad blockers

Wikia is not accessible if you've made further modifications. Remove the custom ad blocker rule(s) and the page will load as expected.