The Hunger Games: Mockingjay has found a Commander Paylor! The announcement was made today on The Hunger Games Facebook page that Patina Taylor would be playing Paylor.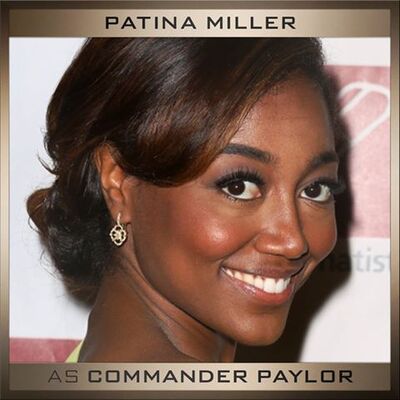 In case you don't remember, Paylor was the leader of the rebels in District 8, and later *SPOILER* becomes the president of Panem! In the series, Paylor seemed like a strong character that actually cared about Katniss Everdeen, so it'll be interesting to see how Taylor portrays the character! What do you think of the casting choice? Sound off in the comments below!
<poll> What do you think of Patina Taylor as Commander Paylor? Very interesting choice, I'm glad! Meh...not super excited... Terrible choice! </poll>
Source: The Hunger Games Movie Facebook
---
---
Ad blocker interference detected!
Wikia is a free-to-use site that makes money from advertising. We have a modified experience for viewers using ad blockers

Wikia is not accessible if you've made further modifications. Remove the custom ad blocker rule(s) and the page will load as expected.