With Comic-Con and a new trailer coming out, here is a NEW still from The Hunger Games: Catching Fire!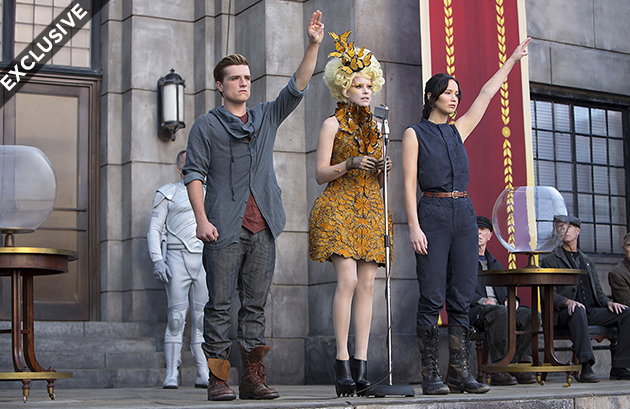 We are LOVING Effie's outfit in the picture and Peeta and Katniss are looking pretty solemn... Where do you think they are on their Victory Tour? Can't wait for the trailer!
Source: Yahoo
---
---
Ad blocker interference detected!
Wikia is a free-to-use site that makes money from advertising. We have a modified experience for viewers using ad blockers

Wikia is not accessible if you've made further modifications. Remove the custom ad blocker rule(s) and the page will load as expected.