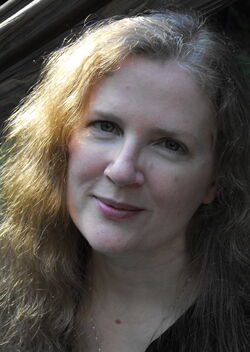 Super cool news, tributes!! We were all disappointed to see The Hunger Games series end, but it turns out that one of our favorite authors and The Hunger Games creator, Suzanne Collins, is coming out with a new series!! Her last book, Year of the Jungle, is getting published this year, but it is a children's book, so not really what we're looking for. However, since it's getting published in the fall, the first book in her next teenage series could get published by the end of 2014 or early 2015!
There isn't any more information out right now about the premise of the series or when we'll be seeing the first book, but we're super excited that Collins is coming out with something new for fans! What would you like to see? Something Hunger Games related or a new world with another heroine? Share your thoughts in the comments below!
Source: Hypable
---
---
Ad blocker interference detected!
Wikia is a free-to-use site that makes money from advertising. We have a modified experience for viewers using ad blockers

Wikia is not accessible if you've made further modifications. Remove the custom ad blocker rule(s) and the page will load as expected.